Waeya Initiative Supports Saudi Women to Face Domestic Violence in Accordance with Women's Rights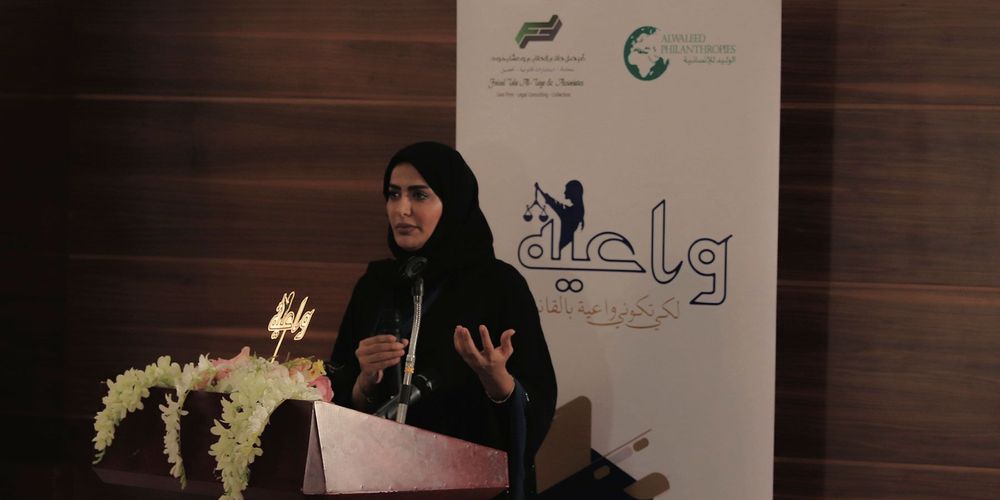 Beneficiaries
More than 42,200
Believing in women's capacities and their vital role in building and developing society, Alwaleed Philanthropies launched the first initiative of its kind in the K.S.A to legally empower Saudi women, which focuses on training and qualifying Saudi female lawyers in partnership with Mawadda Association (during the first year of the project) and Faisal Al-Tayea law firm. Alwaleed Philanthropies made every possible effort to empower women, raise awareness of their rights, and support them by all means and in all areas of life.
The Foundation also focused on training women to develop their skills, provide them with qualitative knowledge and creative ideas, enhance their talents, and their self-confidence too, and enable them to play effective roles in order to achieve a qualitative shift in the Saudi society and contribute to promoting sustainable development and achieving the desired goals.
Pioneering in laying the foundations of women's legal education to build a competitive society, and to raise the level of legal awareness and cognition of law.
Training female lawyers and educating women in all fields all over the Kingdom.
Adopting a number of cases for women, violence and cyber-crimes.
Contributing to building a society aware of its rights and duties, and helping women to improve the quality of their lives.
Achievements until 2021
The most important achievements of the project for this year 2021 are as follows:
Supporting and representing battered women before the judiciary and competent authorities such as the police, and attending the investigation and follow-up of their cases.
Providing free legal advice through Waeya application.
Training more than (500) jurists in collaboration with the Human Rights Commission and the Office of the High Commissioner for Human Rights.
Working on more than 200 cases.
Providing legal support to (60) beneficiaries in various cases.
Karima Success Story
Karima tells some of her suffering saying: "I joined Guesthouse Community because of the verbal and physical violence that I was receiving from my ex-husband which we have a son and a daughter. Now my kids are with me. When my husband found out about my presence in the guest house, he asked to visit me, but when he meets me he addresses me by very bad words and then leaves me angrily.
I stayed in the Guesthouse for years until my case was referred to the lawyer's office and with support of Alwaleed Philanthropies, I am now independent and self-reliant, thanks to God and to Waeya initiative.
Finally, I pray to God to reward them with the best reward, and thanks to everyone who contributed, even with a word, to save me from my previous suffering.