1.6 Million+ Impressions: Alwaleed Philanthropies' Inspiring Campaign for Saudi National Day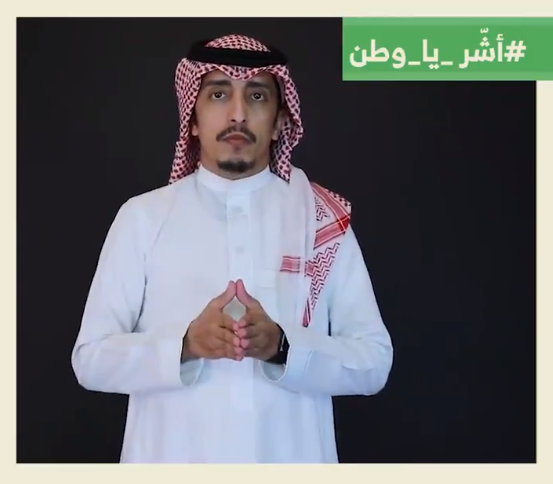 honorary mention
in Twitter MENA's #CouchConference
In Saudi Arabia, there is a significant population of approximately 1 million people living with hearing impairments. However, the shortage of sign language interpreters across the country poses a challenge to effective communication for individuals with hearing disabilities. To address this issue and promote inclusivity, Alwaleed Philanthropies embarked on a remarkable initiative during Saudi National Day on September 23rd.
Inspiring Inclusive Communication and Unity
The objective of the campaign, titled 'Eshar Ya Watan,' was to raise awareness and understanding of sign language while providing essential communication resources for individuals with hearing impairments. By leveraging the power of digital platforms, Alwaleed Philanthropies aimed to inspire inclusive communication and foster a sense of unity within the nation.
Saudi National Day is a significant occasion that commemorates the unification of the country as a Kingdom, bringing people from all walks of life together to celebrate the essence of Saudi Arabia. With an immense online presence during this event, Alwaleed Philanthropies seized the opportunity to translate the best works into sign language, allowing for broader accessibility and inclusivity.
Bridging Communication Gaps
The vision behind the campaign was to highlight the unity symbolized by our National Day and emphasize that true patriotism includes everyone. By incorporating sign language into the celebrations, Alwaleed Philanthropies aimed to bridge the communication gap and ensure that individuals with hearing impairments could fully participate and express their national pride.
The impact of the campaign was truly remarkable, reaching over 1.6 million impressions and garnering more than 500,000 views. The initiative not only generated positive sentiment and engaged individuals in meaningful conversations during Saudi National Day but also received an honorary mention in the innovation and friendly engagement segments at Twitter MENA's #CouchConference in 2020.
Alwaleed Philanthropies' 'Eshar Ya Watan' campaign served as a powerful testament to the organization's commitment to inclusivity and its dedication to empowering individuals with hearing impairments. By promoting sign language awareness and providing communication provisions, the campaign demonstrated the transformative potential of digital platforms in fostering unity, understanding, and equal participation for all members of society.