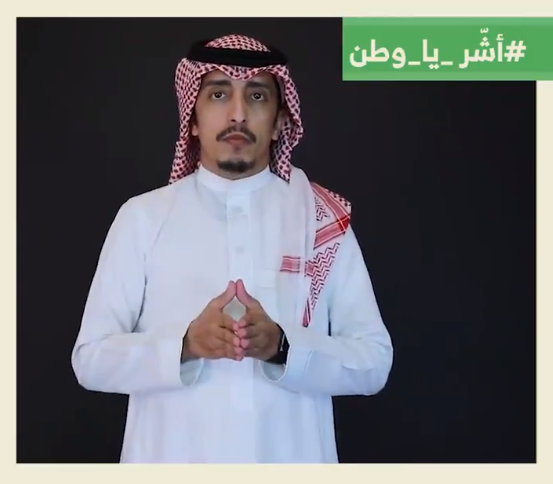 honorary mention
in Twitter MENA's #CouchConference
In Saudi Arabia, there are approximately 1 million people living with a hearing impairment, however there is a shortage of sign language interpreters across the country. Alwaleed Philanthropies decided to celebrate Saudi National Day 23 September while inspiring inclusivity through an educational and community-driven campaign. With the goal to raise awareness and understanding of sign language and, provide the required communication provisions for those who have hearing impairments; Alwaleed Philanthropies launched 'Eshar Ya Watan', a digital campaign to inspire inclusive communication.
Saudi National Day marks the unification of the country as a Kingdom and sees people from across the country come together to celebrate what Saudi Arabia means to them. It also drives a huge amount of conversation online every year, from individuals and organizations alike. Therefore, we chose to translate the best works into sign language.
Our National Day is a symbol of our unity, and in 2019 we celebrated the National Day with a word and a sign, because our patriotism is only complete by all.
Impact in numbers
• More than 1.6 million impressions with more than 500 thousands views.
• The campaign raised positive sentiment, participated in the wider conversation, and most importantly connected with people during Saudi National Day.
• Received an honorary mention in the innovation and friendly engagement segments in Twitter MENA's #CouchConference in 2020