Alwaleed Philanthropies creates a digital application aimed at enhancing the cognitive abilities of children who struggle with learning difficulties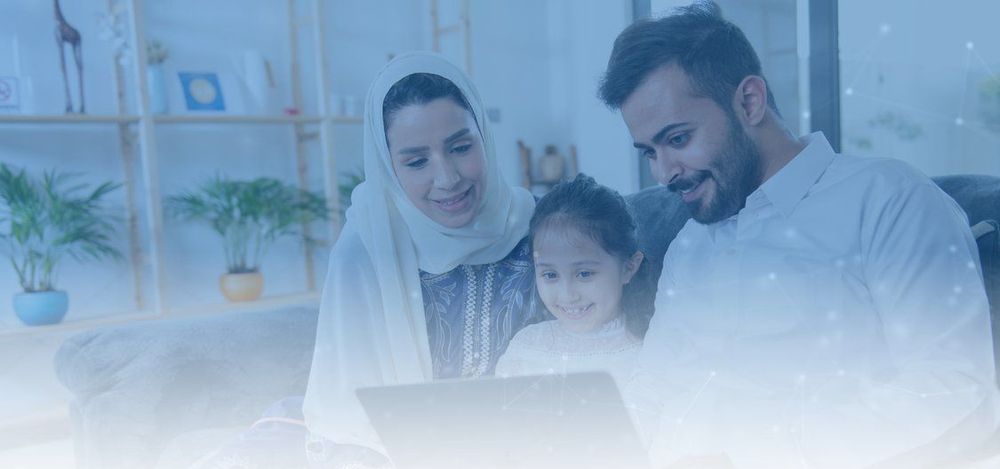 Beneficiaries
Children in early childhood who are ill with:
Motor and cognitive developmental delay.
Hyperactivity and impulsivity.
Lack of language communication.
Low motivation to learn.
Loss of focus and dispersion.
Poor short-term memory and weak memorization.
Targeting Range
Family health clinics in all hospitals.
Primary classes in schools.
The father or mother of a child.
What Shapes a Child's Developmental Skills?
The initial years of a child's life are known to be the most crucial in terms of personality development and the learning of diverse developmental skills. Therefore, it's very important for parents and experts to utilise this time to positively impact children's lives. By doing that early on, they can enhance their abilities more efficiently and in less time. Additionally, this approach can minimise the growing issues faced by children who are at risk or those with special needs and decrease their negative impact.
What We Believe in, We Develop
In line with this idea, Alwaleed Philanthropies collaborated with the Ministry of Education, Ministry of Health, and Communications and Information Technology Commission to create a digital tool for early intervention in detecting developmental issues and identifying emotional and cognitive disorders in children who have developmental problems, are at risk, or have special needs. To bring this idea to life, the partners availed the expertise of specialists in various fields, such as psychological and behavioural measurements, special education and rehabilitation, linguistics and phonetics, behavioural rehabilitation, and software.
The beneficiaries of this project are young children who are experiencing developmental delays, hyperactivity and impulsivity, language communication difficulties, low motivation to learn, lack of focus, poor short-term memory, and weak memorization. The target audience includes family health clinics in all hospitals, primary school classes, as well as parents of affected children.
How Does the Digital App Help?
The digital app aims to detect developmental issues and signs of emotional and cognitive disorders early on by conducting assessments for children who are at risk or have developmental problems. This will enable specialists and teachers to accurately apply for intervention programs during the diagnostic evaluation phase and develop individualised treatment plans. The family of the child will be directly involved in all stages of the rehabilitation process after receiving adequate training and guidance. This will effectively influence the child and provide them with skills that aid in their daily life. Additionally, parents will receive ongoing training to overcome obstacles that may hinder the success of the rehabilitation program. The project also prioritises providing as many opportunities as possible for the child in various settings. To design an individualised program for each child, the project will identify their strengths and weaknesses. The team will develop a comprehensive list of skills that children acquire at different ages to build the appropriate treatment plan.
As of the end of 2021, the project achieved several milestones, including recording 300 cases of usage. Additionally, the app has been downloaded by 850 beneficiaries from the Android Store and 2,420 beneficiaries from the Apple Store, with 936 users registering and activating their accounts. The User Guide has been finalised and will be presented to all interested parties to maximise the benefits of the app.