Alwaleed Philanthropies launches training and skills development workshops in Saudi Arabia to support female artisans, heralding new era in empowerment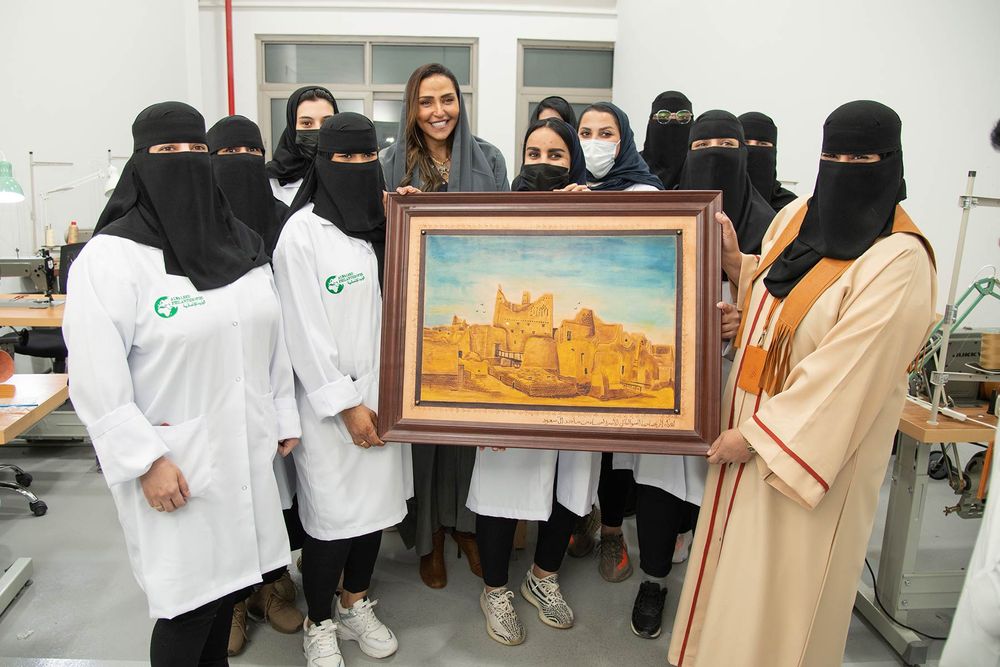 Alwaleed Philanthropies, chaired by HRH Prince Alwaleed Bin Talal Bin Abdulaziz Al Saud, has announced the launch of ground-breaking creative workshops for Saudi female artisans at the Princess Nourah bint Abdulrahman University, the world's largest women's university.
The launch of the workshops marks the inception of Alwaleed Philanthropies' dedicated production hub for handmade ceramic, wax, leather and wood products. The workshops will facilitate access for hundreds of female artisans to the university's esteemed professors and world class facility in Saudi Arabia. The launch event for the new workshops took place at Princess Nourah bint Abdulrahman University on Sunday and was attended by Her Royal Highness Princess Lamia Bint Majed Saud AlSaud, Secretary General of Alwaleed Philanthropies, Eng. Najla Al-Jeaid, Executive Manager of Local Initiatives at Alwaleed Philanthropies, Her Excellency Dr. Inas bint Suleiman bin Mohammed Al-Issa, President of Princess Nourah bint Abdulrahman University and a group of female artisans, students and teachers.
"As we work to build a resilient recovery and emerge stronger from the Covid-19 pandemic, this is an opportune time to appreciate and fuel the creative economy. Establishing a considerable level of maturity, the workshops mark the next stage of growth for our Artisans Programme, as we launch the workshops for local artisans all whilst supporting the growth of the creative economy in Saudi Arabia," said HRH Princess Lamia Bint Majed Saud AlSaud.
Her Royal Highness continued: "The creative economy represents a great opportunity to develop and nurture a new generation of Saudi women as they increasingly become active participants in the economy. A key belief of Alwaleed Philanthropies is to empower women to have the confidence to write their own destiny. Developing new skills in the creative and artisan industries is a great way for women to do this, as well as develop their own identity."
At inception, the Artisans Programme focused on supporting a small group of local female artisans with artistic and technical educational workshops, underpinning the Foundation's ethos of empowerment through education. Five years on, through perpetual organic growth driven by Alwaleed Philanthropies, the Programme represents a huge success story with the artisans transforming their crafts into high-end lifestyle products and home accessories now sold on e-commerce platforms and in luxury 5-star hotels, both in Saudi Arabia and internationally, including the Four Seasons, Radisson Blu and the Fairmont Hotel. As part of this initiative, Alwaleed Philanthropies raised the profile of artisans by supplying heritage products to Government entities in Saudi Arabia, such as, the Ministry of Culture, the Ministry of Tourism and the Royal Commission for Al 'Ula.
"The Artisans Programme gave me my power back, enabling me to develop my identity. I feel empowered to achieve anything I set my mind to. The launch of the programme means I am able to nurture my craft through continued training, helping me build a truly enterprising life for my family," said Saudi female artisan Basma who is participating in the workshops.
The creative economy represents a great opportunity to develop and nurture a new generation of Saudi women