Alwaleed Philanthropies, in cooperation with the MCIT and ElM Company, concludes an agreement to rehabilitate a center for providing services to the hearing impaired.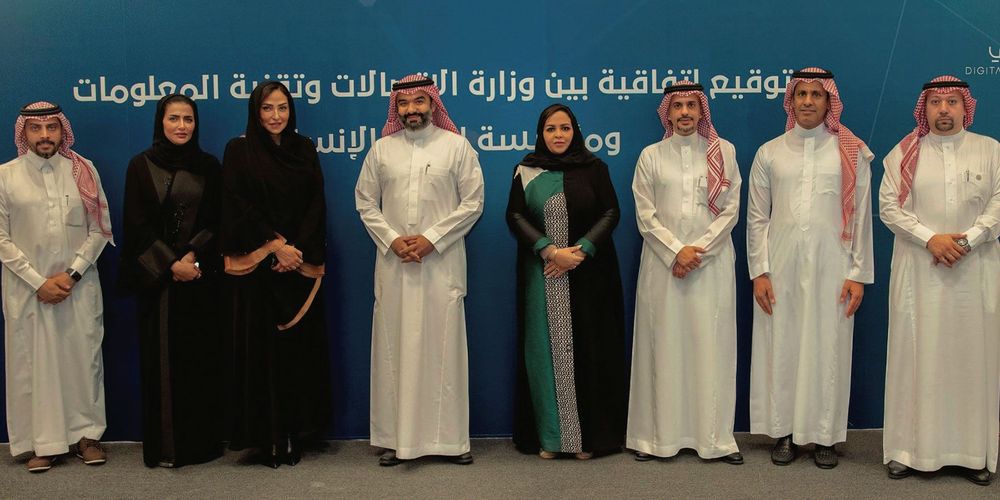 Duration
Two years 2019-2021
Beneficiaries
5,400,000 five million four hundred thousand citizens
Number of Services
The project serves more than 37 government sectors.
The number of services provided until October reached 1,845 services.
In an effort to spread hope and improve the spirit of communication among the deaf, our Foundation has entered into an agreement with the Ministry of Communications and Information Technology and ELM (Eshara) in the context of an Integrated Rehabilitation Center for deaf services that includes visual communication services to facilitate the implementation of daily services and ensure the promotion of social communication for the group. Not only that but the center includes a service to provide interpreters for physical attendance if needed.
Focused objectives have been set and they include all the human dimensions, the most important of which are:
Empowering hard of hearing women and youth and enhancing their self-confidence.
Meeting the basic needs of hard of hearing people to ensure the provision of psychological and moral support for them.
Encouraging sign language specialists and providing them with job opportunities.
2021 Accomplishments
Developing the policies for professional sign language interpreter, and guide for translators.
Developing Quality standards and performance indicators, as one of the most important results of these indicators is the measurement of customer satisfaction which reached 90% in the fifth quarter of overall performance based on the criteria agreed with AMER team.
The center operates 24 hours a day, in addition to official holidays.
The project serves more than 36 government entities and the number is increasing.
The total number of services provided to the project was 5,413
The development of the application for face-to-face translation as well as health information for the deaf file in the application, has been completed.
The number of translators registered in the face -to- face translation platform was 15 certified translators
ISHARA Success Story
One day, a deaf person who does not read or write woke up early in the morning to get himself suffering from a severe pain. He went to the doctor who examined him and discovered that the patient had stones in kidney and an urgent operation was required.
The doctor could not illustrate the issue to the patient, so he contacted ISHARA application and told the translator about the patients' condition. The translator, in turn, explained the situation to the beneficiary who made up his decision to perform the operation.
The operation was successful, and when the beneficiary woke up from the operation, the first thing he did was calling the sign service (ISHARA) to thank the interpreter for his efforts.