Alwaleed Philanthropies delivers third instalment of cars with an aim to enhance the lives of persons with physical disabilities and empower women in Saudi Arabia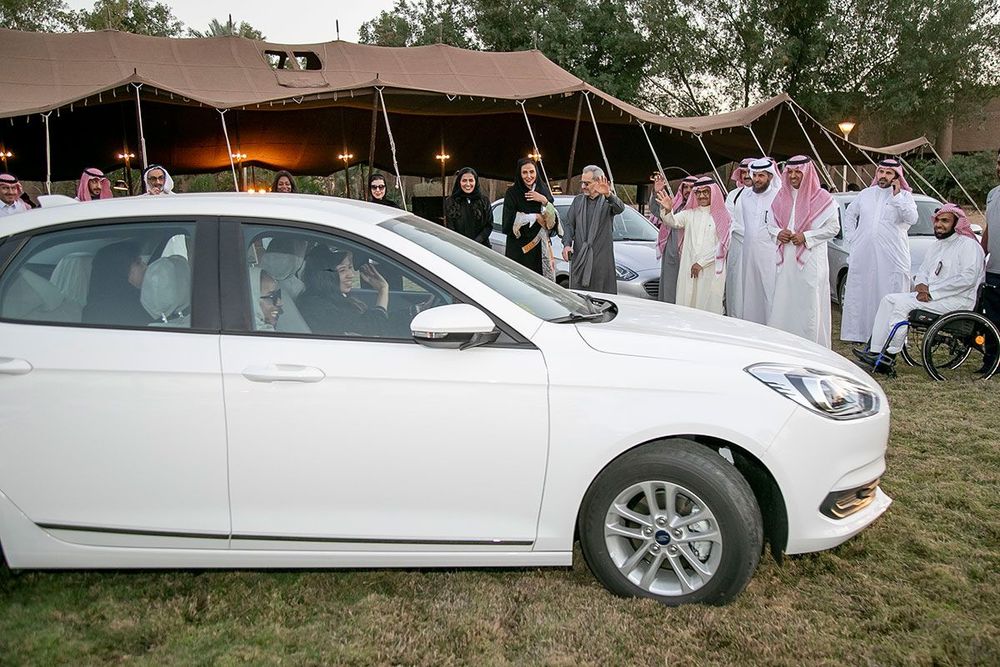 His Royal Highness Prince Alwaleed Bin Talal AlSaud, Chairman of Alwaleed Philanthropies, delivered the third instalment of vehicles for two separate projects in Saudi Arabia. The first project with a delivery of 15 additional cars is aimed towards enhancing the quality of life of persons with lower body disabilities in KSA, allowing them to become more mobile and independent. The initiative is in partnership with The Physically Disabled Adults Association (Harakia). The second project which also involved a delivery of 15 additional cars is part of Alwaleed Philanthropes efforts to support and empower Saudi women to work as Captainahs, for the Careem platform in Saudi Arabia, allowing them to become more independent and participate in wider economic development. Both initiatives are currently in their third instalment and are in partnership with Aljazirah Vehicles Agencies.
The Harakia initiative equips disabled persons with basic skills they need to gain employment, providing them with a greater ability to participate in society and in the development of the economy. Alwaleed Philanthropies will provide 200 specially equipped cars over a seven-year period for the disabled beneficiaries both women and men. They will be able to drive after being trained by the relevant local authorities.
The initiative with Careem, aims to empower and provide greater ability to women to participate in society and to seek equal opportunities for employment. This would enrich the workforce in Saudi Arabia and add to further development of the economy. Alwaleed Philanthropies has pledged 100 vehicles to Careem as part of this overall project.
HRH Prince Alwaleed Bin Talal AlSaud presented the cars to the beneficiaries in Riyadh. The presentation of the cars took place in the presence of HRH Princess Lamia bint Majed AlSaud, Secretary General of AP. Ms. Amal Al Kathiri, Executive Manager of the National Initiatives, in addition to Alwaleed Philanthropies team members. Also, present from The Physically Disabled Adults Association representatives were: Eng. Nasser Bin Mohammed Al Mutawa, Chairman of the Board. Several board members and directors of the association were also present.
Speaking at the event HRH Prince Alwaleed Bin Talal AlSaud said:
"If Saudi Arabia is going to meet its Vision 2030 targets, it is vital that we empower our women and our youth. Both initiatives will help to empower people by providing them with a purpose and role within society as well as the economy. As the Harakia initiative shows, by applying simple and cost-effective technology, we can make long lasting and life changing differences to people's lives. On the other hand, with our initiative with Careem, we aim to further develop and invest in women's talents and increase their participation in the labour force from 22% to 30%."
"It is crucial that we take a more circular approach to overcoming challenges and providing support. Helping with skills and tools that are key to success is important, however what is more important is the correct route to developing long term income for an individual. Working together with partners across a spectrum of industries allows us to find the right solutions and provide opportunities for individuals to flourish."
For four decades Alwaleed Philanthropies has supported and spent more than $4 billion on social welfare and initiated over a thousand projects in nearly 200 countries, managed by ten Saudi women, reaching more than one billion beneficiaries around the world, regardless of gender, race, or religion. Alwaleed Philanthropies collaborates with a range of philanthropic, governmental, and educational organizations to combat poverty, empower women and youth, develop communities, provide disaster relief and create cultural understanding through education. It seeks to build bridges for a more compassionate, tolerant, and accepting world.