Alwaleed Philanthropies "Global" and Misr El-Keir provide adequate housing for 10,000 Egyptian families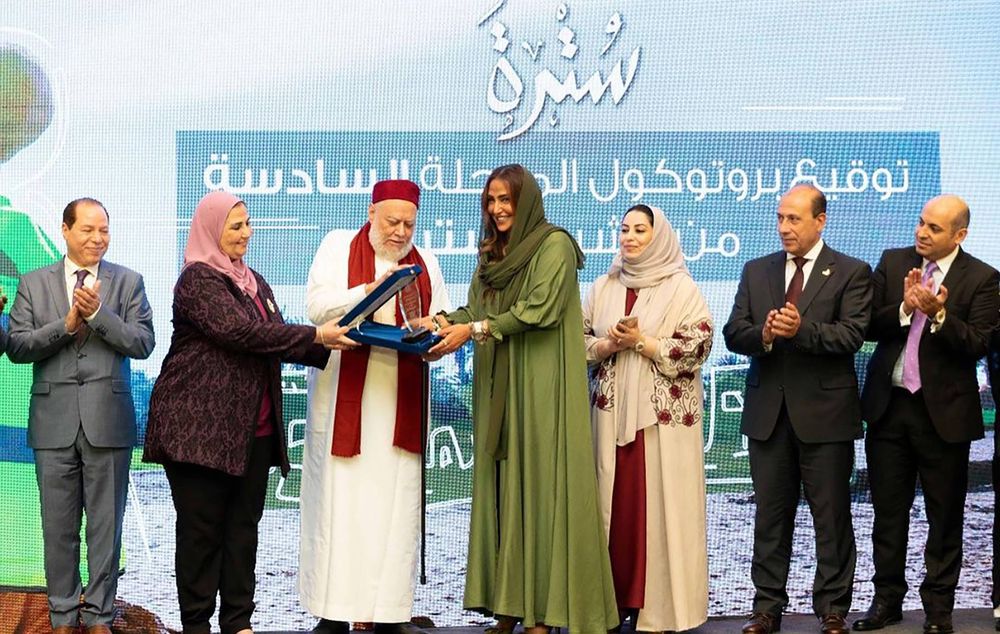 Beneficiaries
1000 houses (around 15,000 people)
Targeting Range
Ismailia, Kafr EL-Sheikh, AL-Buhaira, Damietta, Sharkia, Qena, Beni Suef, Alexandria, Sohag, Assiut & Aswan.
In an effort to develop the communities and alleviate the suffering of people all over the world, and according to the desire of improving the conditions of families with low incomes in the Arab Republic of Egypt via providing adequate housing, Alwaleed Philanthropies "Global", and Misr El-Kheir Foundation (Sotra) collaborated to support this project which aims at improving the residential environment for 10,000 Egyptian families in all governorates of the Arab Republic of Egypt except Cairo, North Sinai and South Sinai. The project is supervised by the Ministry of Social Solidarity, the Ministry of Local Development, the Ministry of Housing, Utilities and Urban Development.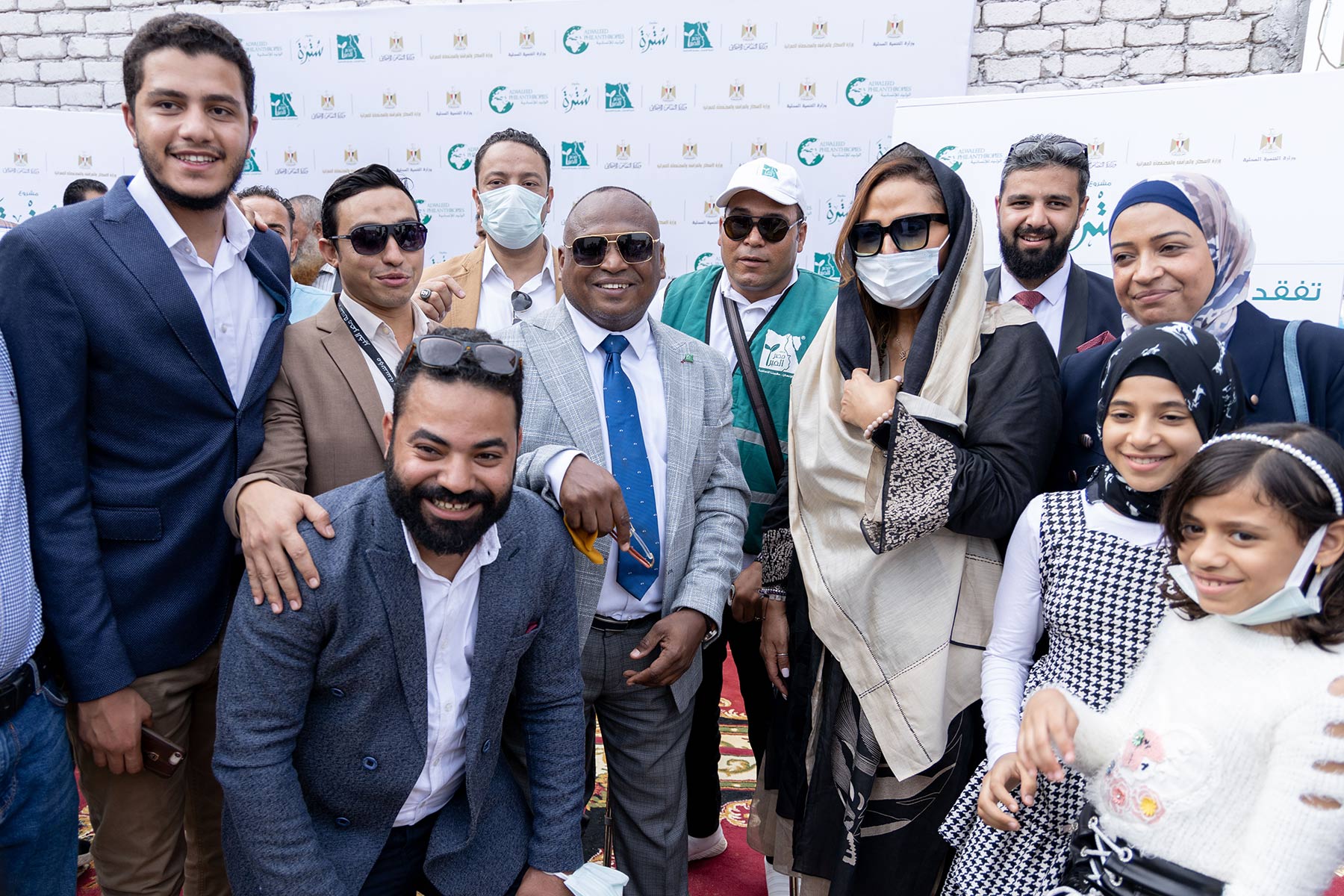 Improving of livelihood environment for beneficiaries.
Creating solidarity between state institutions and beneficiaries.
Creating cooperation between the different stakeholders such as the Egyptianing state institutions and civil society charitable organizations.
Implementation and management at low-cost high-quality work.
2021 Accomplishments
Completed 1000 houses:
Beni Suef: 93
Al Fayoum: 114
Aswan: 153
Ismailia: 117
Behira: 48
Alexandria: 20
Menia: 100
Kafr Elsheikh: 68
Algharbia: 27
Assiut: 95
Qalubia: 36
Sohag: 121
Menofia: 6
Luxor: 1
Sharqia: 1
Sutra Success Story in Ismailia-Mnayef-Teraa Village Phase 5
Atwa is 47 years old, lives in Al-Manayef, Teraa 5 village, married with 4 children, 3 daughters and a grown-up son who is working. The 3 girls used to go to a remote school, but the father couldn't afford their school nor transportation fees, as he is working as a casual worker in farming lands at 75 EGP less than 5 USD per day, where he works one day and stay home for 10 days. I couldn't make ends meet to feed them, send them to school, or live in a good clean place.
The family was living in an unfinished brick house with neither cement mortar, nor floor tiles, but mud in the ground, unclean bathroom, with palm trunks, stalks and leaves as a roof that kept falling in bits due to mites. The children would be too afraid to close their eyes at night, yet we endured and thanked God. But in the rain, it was a totally different story as no one could sleep a wink.
We would be all frozen and crumpled up together in one corner of the house where water didn't fall through the dilapidated roof, unable to sleep until the rain subsided.
"I used to look at the roof while lying on my back, praying to God to solve these struggles, and asking Him that if the roof would fall, it would fall on me, not on the helpless children. When ALWaleed Philanthropies and Misr Elkheir Foundation came to our help. I could not believe that God had answered my prayers. I could not believe that I would sit in a clean house with walls, and tiles. I have lived this whole life deprived, and I have seen good houses that belonged to other people, but I did not dream that one day I would own such a beautiful house. I used to say this is something out of my league.
Now Thank God, when my relatives come to visit me, I am proud to show them around. When rain and winter came, my heart was reassured that I won't have to find the floor all in mud, neither worry about losing sleep afraid the heavy trunks would fall on us. Every time I see my beautiful new house, I pray for you that God may bring you happiness as much as you achieved our dream of living in a clean safe place, causing us this overwhelming happiness for my whole me, my wife, and my helpless children."