In collaboration with the Saudi Development and Reconstruction Program for Yemen (SDRPY), and EFE, Alwaleed Philanthropies supports Almustaqbal Project in training 660 Yemeni students.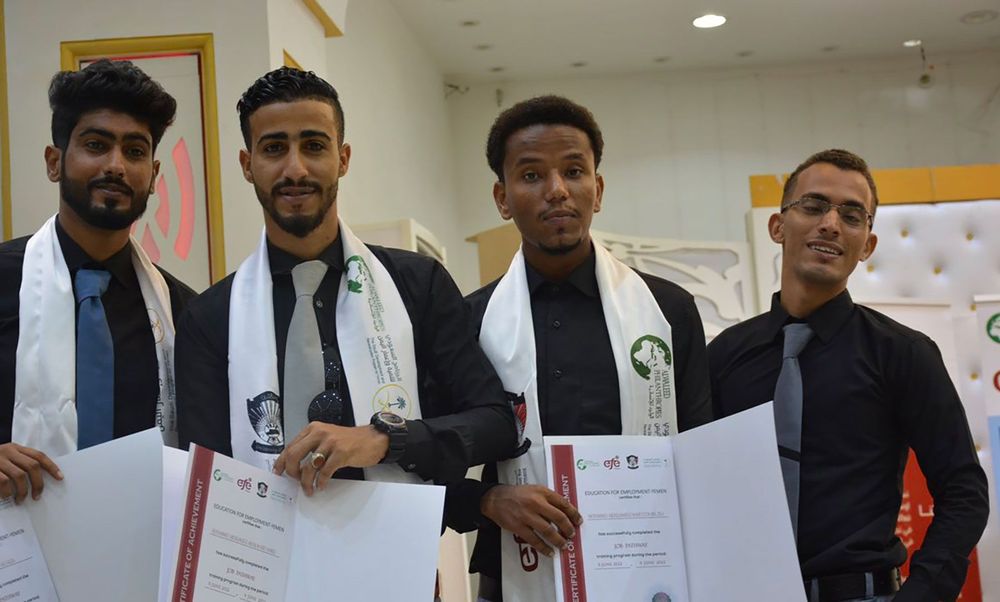 Based on its firm belief in supporting and empowering youth, Alwaleed Philanthropies has provided the necessary support to (660) Yemeni students, in cooperation with the Saudi Program for Development and Reconstruction in Yemen, and the Education for Employment Foundation, by training young people in the basic skills required by the labor market.
The Mustaqbal project aims to support 660 students by implementing EFE's core programs:
Job Placement Training Program.
Enroll 100 youth in Job Training & Placement (JTP) Program.
500 youth enroll in Pathways to a Job Program.
Training 160 JTP and Self-Employment students also leads them to contribute to their households financially, rippling out to positively impact more than 800 community members.
2021 Accomplishments
Launching the 1st cohort of students, 56 for Job Placement (60% female) and 45 for Self-Employment trainings (62% female) for a total of 101 students.
(34) students have guaranteed positions upon graduation from Job Training & Placement program.
The Almustaqbal project has garnered strong support from community by receiving over (1600) applications for the first Job Placement & Training and Self-Employment cohort.
Formative relationships took place with key stakeholders, including Aden University, Aden Chamber of Commerce, the Ministry of Technical and Vocational Training, microfinance institutions, vocational training centers, and community leaders.