World Scout Foundation gets full support by Alwaleed Philanthropies "Global" to promote gender equality and women empowerment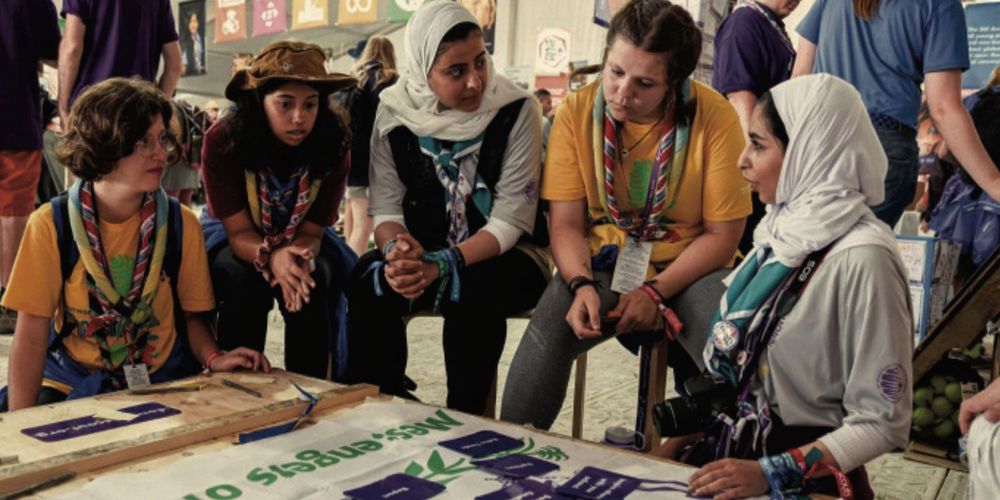 Beneficiaries
1,824,488 Scouts
Being interested in constructive cooperation with the global efforts to empower women and youth to play an effective role in their communities, Alwaleed Philanthropies supported The Global Projects Fund to support World Scouting priority projects with the broad aim of inspiring young men and women through the world to work on improving their communities and creating a better world.
To support Scouting in its work with marginalized communities, providing leadership and intercultural training and outreach supporting young people as social entrepreneurs, and active citizens.
To support the World scout to provide support to the Member National Scout organizations worldwide in the area of education methods – specifically in Disaster Management, Child Protection, Gender equality. Environmental action and interfaith/intercultural dialogue.
Achievements until 2020
Strengthening the outreach of Scouting in India, and finalisation of the national growth strategy.
10 new specific to COVID-19, best practices and strategies, have been adapted from other NSOs, World Scouting and partner agencies, including: Scouting in the time of COVID-19, through
Increased support for National Scout Organisations in the Arab Scout Region, as (40) services were provided to (19) NSOs in the region.
Katwitwi community success story
18 women from Katwitwi, a settlement located along the Namibia-Angola border were trained in Food For Life by the Namibia Scout project coordinator, Ester Hilundwa, and they are already seeing the benefits:
"We started coming together as village women in the Katwitwi community just to share ideas with others.
For a long time, we did not have much to do as the government could not assist us with anything because unemployment is very high in our country. We were introduced to the Food For Life program by friends that were working on the malaria program in our area.
We took the training with Ester and received a piece of land from our local authority and from there we started working on the plot. It was hard at the start, but as a team we managed to work. Ester helped us we started the project and it really helped in our livelihood. We have our ups and downs, but we need to keep going.
We are facing a lot of challenges, but we keep going because we need to improve our lifestyle for the benefit of our children. We managed to grow tomatoes this season, which I can say was very good for us.
The garden was full of tomatoes all for sale and for our household. We could pay for our children's school fees. We managed to make a profit of N$ 2,500 (around USD 150), which was used to improve the garden.
After harvesting the tomatoes, we found out there was parasite that has affected our soil, however, we managed to solve it. We used some control methods taught to us during the trainings."