Alwaleed Philanthropies "Global" Partners with The World Scout Foundation to Create a Better World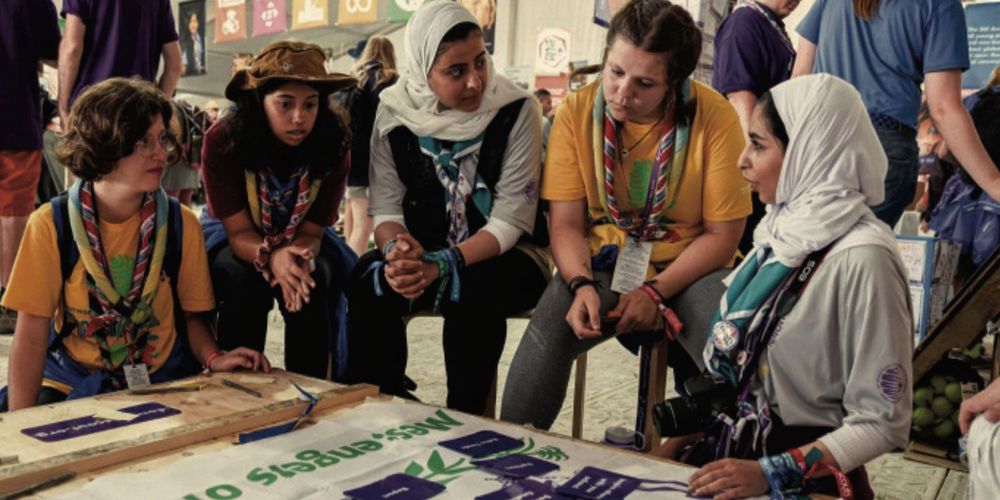 Alwaleed Philanthropies "Global" is partnering with The World Scout Foundation (WSF) to implement an initiative aimed at empowering young individuals to make a positive impact in their communities. With a clear vision of "Creating a Better World," this project encompasses a range of goals, including support for education, food security, disaster risk reduction training, capacity building, and improved governance at national levels. Through strategic project selection and impactful accomplishments, the WSF is driving positive change on a global scale.
Addressing Critical Issues
The partnership has carefully chosen a set of projects for 2022 that directly align with its overarching goals. These projects include:
1. Strengthening the outreach of Scouting in India, Phase III: With the aim of expanding the reach of Scouting in India, this project focuses on training new leaders and engaging more members in activities, events, and community service. The project has already made impressive strides, training 7,450 new leaders and onboarding 175,000 new volunteer members. Additionally, 135,000 members have actively participated in various initiatives, fostering a sense of unity and community spirit. To streamline operations, a communication app for membership management has been developed, enhancing efficiency and coordination.
2. Humanitarian Action: Recognizing the importance of building capacity in humanitarian action, the Global Projects initiative has trained 300 adult leaders across 10 National Scout Organizations (NSOs) in selected countries. This training equips leaders with the necessary skills and knowledge to respond effectively to humanitarian crises and contribute to relief efforts in their respective communities.
3. Development and Support of Scouting in Albania: This project focuses on promoting and supporting Scouting in Albania. The initiative has successfully created and assisted six new local Scout groups, particularly from underrepresented minority communities. Additionally, the project's first phase has prioritised community services and projects centred around environmental sustainability. Moreover, the development of the National Youth Program, integrated with Sustainable Development Goal (SDG) educational programs, demonstrates a commitment to holistic youth development.
4. Sustainability Forum: The Sustainability Forum held in Denmark in October 2022 served as a platform for 56 adult volunteers from 31 NSOs to exchange best practices in sustainability. The forum facilitated discussions on organisational operations, educational programs, and initiatives, enabling participants to learn from one another and implement sustainable practices within their respective organisations.
5. Safe from Harm: To ensure a safe and nurturing environment within Scouting, the Global Projects Fund initiative has developed the "Youth and Adults Scouting Together Safely Toolkit" in English and French. This resource supports adults and young people in establishing healthy and strong relationships within the Scouting community. Furthermore, the project has actively promoted the "Safe from Harm" initiative in five Regional Conferences, reaching over 2,500 adult volunteers and creating awareness about safeguarding measures.
Driving Positive Change: Impact and Beneficiaries
The initiative, with its unwavering commitment to creating a better world, has made a significant impact on beneficiaries worldwide. To date, the initiative has positively impacted over 15 million individuals. In 2022 alone, the projects have made remarkable progress, benefiting various communities and engaging dedicated volunteers.
For example, the Strengthening the outreach of Scouting in India, Phase III project has trained 7,450 new leaders, on boarded 175,000 new volunteer members, and actively engaged 135,000 members in activities, events, and community service. The Humanitarian Action project has equipped 300 adult leaders with essential skills and knowledge to contribute effectively to humanitarian crises. Similarly, the Development and Support of Scouting in
Albania project has created six new local Scout groups and focused on community services and environmental initiatives. The Sustainability Forum brought together dedicated volunteers from different NSOs, fostering collaboration and the sharing of sustainable practices. Lastly, the Safe from Harm project has developed a comprehensive toolkit and successfully promoted safeguarding measures among adult volunteers.
Looking Ahead: A Bright Future
As the initiative continues to make a positive impact, Alwaleed Philanthropies "Global" and the World Scout Foundation are committed to driving change and creating a better world. By addressing critical issues, engaging volunteers, and fostering collaboration, this initiative is shaping the future and inspiring young men and women to become agents of change in their communities. With a duration extending from 2015 to 2028, it is set to leave a lasting legacy and empower future generations to build a more inclusive, sustainable, and harmonious world.
Katwitwi community success story
18 women from Katwitwi, a settlement located along the Namibia-Angola border were trained in Food For Life by the Namibia Scout project coordinator, Ester Hilundwa, and they are already seeing the benefits:
"We started coming together as village women in the Katwitwi community just to share ideas with others.
For a long time, we did not have much to do as the government could not assist us with anything because unemployment is very high in our country. We were introduced to the Food For Life program by friends that were working on the malaria program in our area.
We took the training with Ester and received a piece of land from our local authority and from there we started working on the plot. It was hard at the start, but as a team we managed to work. Ester helped us we started the project and it really helped in our livelihood. We have our ups and downs, but we need to keep going.
We are facing a lot of challenges, but we keep going because we need to improve our lifestyle for the benefit of our children. We managed to grow tomatoes this season, which I can say was very good for us.
The garden was full of tomatoes all for sale and for our household. We could pay for our children's school fees. We managed to make a profit of N$ 2,500 (around USD 150), which was used to improve the garden.
After harvesting the tomatoes, we found out there was parasite that has affected our soil, however, we managed to solve it. We used some control methods taught to us during the trainings."