Alwaleed Philanthropies "Global" and Bill & Melinda Gates Foundation Form a Powerful Alliance to Tackle COVID-19 Globally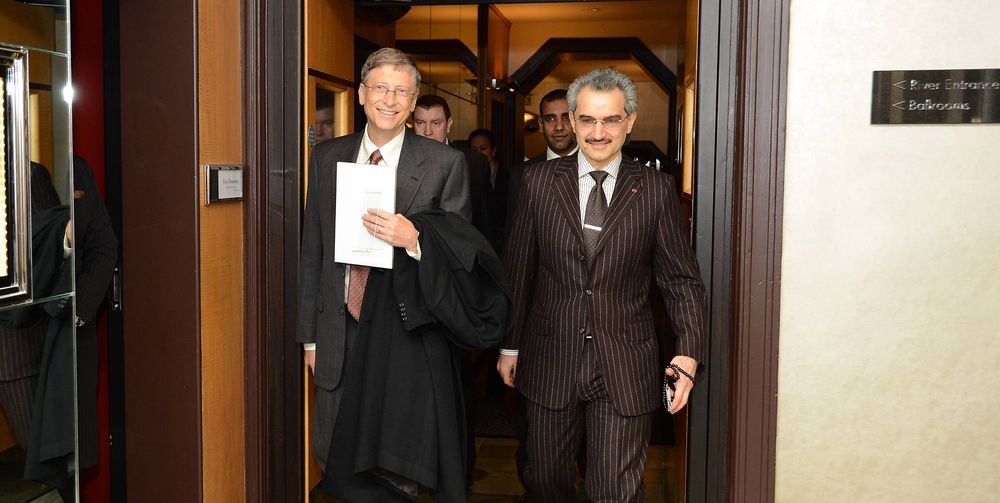 The Diagnostics Initiative: Expanding Access to COVID-19 Diagnostics in Low- and Middle-Income Countries
The COVID-19 Diagnostics initiative, supported by the Bill & Melinda Gates Foundation and Alwaleed Philanthropies "Global", focuses on identifying and providing effective treatments for COVID-19, particularly in low- and middle-income countries. Access to medical oxygen plays a crucial role in delivering these treatments and improving patient outcomes while strengthening healthcare systems.
1- The Therapeutics Accelerator Initiative: Long-Term Access to Oxygen Services and Hypoxemia Management
The COVID-19 Therapeutics Accelerator (CTA) initiative, is aimed to expedite the identification and development of potential treatments for COVID-19. One critical aspect of this effort was addressing the disparities in access to medical oxygen, particularly in low- and middle-income countries (LMICs). Broken or inadequate oxygen plants in these countries posed a significant challenge. However, with AP's support, organizations such as CHAI, PATH, and Build Health International (BHI) were able to repair and restore oxygen plants in LMICs, ensuring a sustained supply of medical oxygen for hospitals and clinics. Additionally, this initiative sought to enhance local capacity for ongoing maintenance, further contributing to improved patient outcomes and stronger health systems.
Recognizing the importance of long-term access to medical oxygen, the CTA expanded its focus beyond immediate pandemic response efforts. With AP's commitment, organizations like CHAI and PATH were empowered to work towards sustainable access to oxygen services. Hypoxemia, a condition characterized by low blood oxygen levels, was a primary concern. The goal was to address hypoxemia-related causes, reduce maternal and child mortality, and support governments in building comprehensive oxygen ecosystems. By fostering innovation and long-term planning, this initiative aimed to create resilient systems and ensure access to essential oxygen services beyond the immediate crisis.
Catalyzing COVID-19 Therapeutics and Healthcare Support
The COVID-19 Therapeutics Accelerator project spans from 2021 to 2026 and targets several countries in need. In 2022, the focus was on Cameroon, DRC, Ethiopia, Eswatini, Kenya, Lesotho, Liberia, Malawi, Nigeria, Senegal, Mozambique, South Africa, Tanzania, Uganda, Zambia, Cambodia, Ethiopia, India, Kenya, Laos, Liberia, Nigeria, Rwanda, and Uganda.
Oxygen Plant Repairs and Accomplishments
Throughout 2022, the efforts to repair and rehabilitate oxygen plants were met with significant success. Build Health International (BHI) played a pivotal role, investing in training programs and educational resources to ensure sustained maintenance and operation. These endeavors resulted in the capacity to produce over 390,000 Nm3 of oxygen per year, serving nearly 10,000 patients. BHI also developed a comprehensive package of training materials to build local capacity in medical oxygen systems, further enhancing the long-term impact of the initiative.
2- Combating COVID-19 Fund: Strengthening Public Health Emergency Response
Another noteworthy project supported by Alwaleed Philanthropies "Global" and the Bill & Melinda Gates Foundation was aimed at enhancing public health emergency response infrastructure in six African countries: Cameroon, Gabon, Congo, Equatorial Guinea, Central African Republic, and Chad. The primary objective was to build long-term capacity and improve coordination among public health entities. Cameroon's Ministry of Health led this effort, fostering shared learning, training programs, and workforce development. Through leveraging local, national, and regional health surveillance and management systems, the project aimed to enhance the efficiency and resilience of disease response infrastructure. With potential scalability to other nations, up to six Central African countries participated in in-country and virtual training on managing health crises.
Accomplishments in Strengthening Public Health Emergency Response
Although the project launched in late 2022, significant progress was made in improving coordination around emergency response management across the region. Cameroon hosted the 4th International Forum on Emergency Management and Public Health Events, providing preparatory trainings to participating countries on public health emergency response systems. Moreover, a five-day training program on the Incident Management System (IMS) was conducted, engaging participants from ministries in Cameroon, Congo, Democratic Republic of Congo, Central African Republic, Chad, Gabon, Guinee Bissau, Gambia, and Niger.
Through the joint efforts of Alwaleed Philanthropies "Global" and the Bill & Melinda Gates Foundation, these initiatives have made substantial strides in combating the challenges posed by the COVID-19 pandemic and strengthening public health emergency response capacities. These achievements reflect the power of strategic partnerships and long-term investments in addressing critical global health issues.