Alwaleed Philanthropies "Global" Joins Forces with UNICEF in the Fight against Measles and Rubella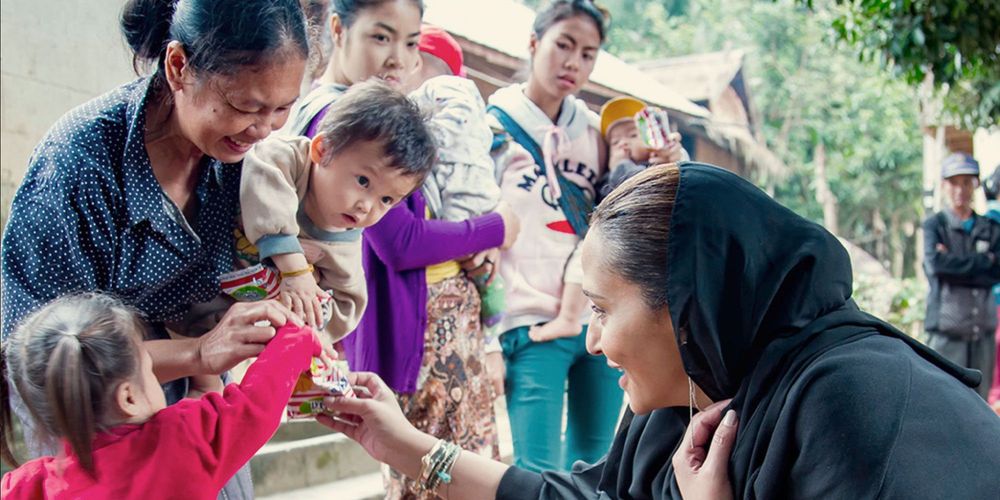 Children are not only the future but also the most precious human capital of our world. Their health and well-being are paramount to ensuring a brighter tomorrow. Recognizing this, Alwaleed Philanthropies "Global" has joined forces with UNICEF to spearhead an extraordinary initiative aimed at delivering vital vaccine supplies to combat the global menace of Measles and Rubella.
This groundbreaking partnership is fueled by a shared commitment to safeguarding the health of children worldwide. The Measles and Rubella Elimination Project is designed to expedite vaccination activities, aiming to safeguard the health and well-being of millions of children across the globe. With a strong focus on four key countries, namely Venezuela, Ethiopia, Nigeria, and Sudan, the project has already made remarkable strides toward achieving its ambitious goals.
Fighting Measles and Rubella Globally
The primary goal of the Measles and Rubella Elimination Project is to provide unwavering support to UNICEF's programs dedicated to eradicating measles and rubella globally. By implementing extensive vaccination campaigns and strengthening healthcare systems, the project strives to shield vulnerable populations from these highly contagious diseases while effectively curbing their transmission.
Launched in 2016, the Measles and Rubella Elimination Project is slated to continue its crucial efforts until 2030.
Targeted Locations in 2022
Throughout the year 2022, the Measles and Rubella Elimination Project focused its resources and expertise on four strategically selected countries: Venezuela, Ethiopia, Nigeria, and Sudan. These countries were chosen based on their pressing need for intervention due to high disease prevalence and limited access to essential healthcare services.
Notable Achievements in 2022
The impact of the project in 2022 was nothing short of remarkable, with millions of children benefiting from comprehensive vaccination campaigns in the targeted countries.
Let us delve into the notable accomplishments in each location:
Venezuela: A staggering total of 2,137,013 children received life-saving measles vaccinations, significantly reducing the risk of disease transmission and safeguarding their overall health.
Nigeria: The project achieved a commendable milestone by successfully vaccinating 5,941,873 children against measles. This achievement contributes to the prevention of outbreaks and ensures the well-being of vulnerable communities.
Sudan: In Sudan, the project reached an impressive number of 767,242 children, providing them with vital measles vaccinations. This achievement ensures their protection against the disease and promotes better health outcomes.
Ethiopia: One of the project's standout achievements was the vaccination of 1,510,659 children in Ethiopia, effectively reducing the prevalence of measles and mitigating its potential impact on public health.
The Measles and Rubella Elimination Project, undertaken in partnership with UNICEF, has emerged as a powerful force in the global fight against these highly contagious diseases. By concentrating their efforts on targeted countries and executing comprehensive vaccination campaigns, the project has successfully shielded millions of children from the devastating effects of measles and rubella, thereby significantly improving their health and overall well-being. With unwavering dedication and continued support, this transformative project aims to eliminate measles and rubella as significant public health threats by 2030, ensuring a healthier and brighter future for children across the globe.