Measles and Rubella Elimination Project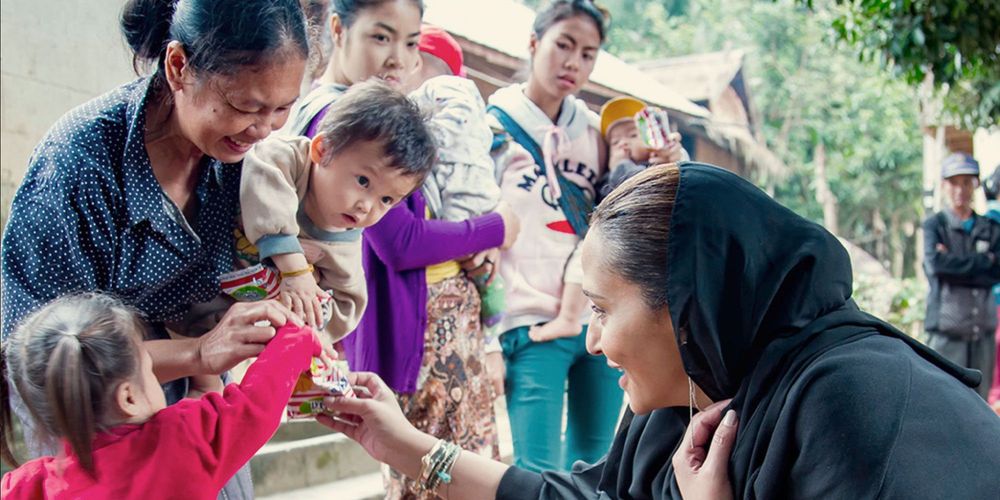 Beneficiaries
45.6 million children
Targeting Range
Lebanon, Maldives, Nepal, Nigeria, Chad, Sudan and selected Middle Income Countries or MICs including Equatorial Guinea, Gabon, Namibia and South Africa
Children are the world's most crucial human capital and its hope too, and for the sake of their health, Alwaleed Philanthropies "Global", in partnership with UNICEF, took the initiative to provide the necessary vaccine supplies to fight the global Measles and Rubella.
-Decreasing the prevalence of children dropping out from vaccination and improve the MCV1 and MCV2 coverage.
Implementing nationwide supplemental immunization activities (SIAs) targeting children aged 9 to 59 months.
Reducing the high dropout rate between MCV1 to MCV2 and improve the overall population immunity and support achievement of full childhood immunization.
Improving the measles immunization coverage to increase population immunity and interrupt the occurrence of repeated outbreaks.
Supporting ongoing research and development of the measles-rubella microneedle patch by Georgia Institute of Technology in collaboration with the United States Centers for Disease Control and Prevention (CDC).
Supporting UNICEF to assist non GAVI-eligible Middle-Income Countries (MICs), where it is challenging to mobilize external resources to augment governments' effort in the measles control and elimination. The aim is to achieve and maintain high levels of population immunity by providing high vaccination coverage with two doses of measles containing vaccines and thereby contributing to the goal of reducing measles annual deaths by 95 per cent (as compared to 2000 estimates) in the selected MICs.
Enabling UNICEF to deploy external communication staff to help the Measles & Rubella Initiative (M&RI) in advocacy and external communication efforts.
2021 Accomplishments
Achievements during the COVID-19 pandemic:
In Chad, 236,668 children aged 9 to 59 months were vaccinated against measles.
In Lebanon, 467,497 children aged 6 months to 10 years received measles vaccines.
In Nepal, 238,665 children were vaccinated with the second dose of the measles vaccine.
In Nigeria, 858,144 children were vaccinated against measles.
In Sudan, 1,087,137 children received measles vaccination.