Alwaleed Philanthropies "Global" Joins Forces with Bill & Melinda Gates Foundation to Support Global Polio Eradication Initiative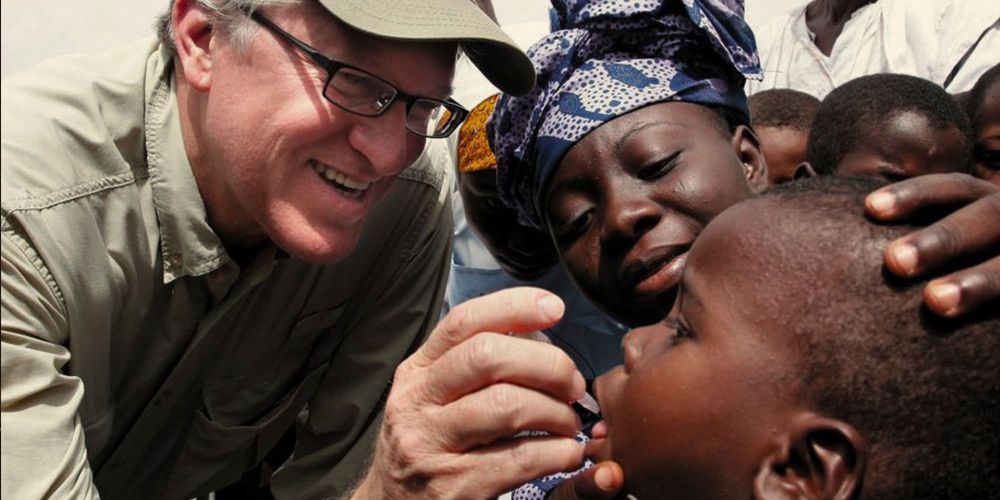 In an extraordinary victory over one of the most enduring challenges facing humanity, significant strides have been made in the global fight against polio. The impact of these efforts is evident as the disease now lingers in just three countries: Pakistan, Afghanistan, and Nigeria. Although the end of poliovirus transmission is within reach, the persistence of the virus in these regions presents an ongoing danger, placing all nations at potential risk. Countries with fragile healthcare systems and strong connections to the endemic areas through travel or trade are especially vulnerable in this delicate phase of eradication.
A Joint Endeavor for Global Health:
In a remarkable partnership between Alwaleed Philanthropies "Global" and the Bill & Melinda Gates Foundation, the Polio Eradication project is a testament to global collaboration and unwavering commitment. With a comprehensive mission, this initiative strives to achieve three vital objectives. Firstly, it aims to eradicate polio, sparing future generations from the devastating effects of this disease. Through innovative strategies and widespread immunisation campaigns, the project endeavours to eliminate polio from every corner of the world. Secondly, it focuses on ensuring a polio-free world by strengthening surveillance systems, maintaining high immunisation coverage, and establishing robust public health infrastructure to prevent any resurgence of the virus. Lastly, the project is deeply committed to reaching every child, emphasising the principle that no child should be left behind. By providing safe and effective polio vaccines to every child, regardless of their circumstances or location, the initiative aims to protect the most vulnerable populations and secure a healthier future for all. This collaboration serves as a ray of hope, uniting efforts on a global scale to eradicate polio and create a world free from its devastating impact.
Global Reach and Continuous Support:
The impact of the Polio Eradication project has been truly global, reaching a remarkable number of countries and making a profound difference in the fight against polio. With a commitment to collaboration and tailored interventions, the project has provided vital support to 78 countries, recognizing and addressing the unique challenges faced by each nation. By working closely with local health authorities and communities, the project ensures the effective implementation of comprehensive polio eradication strategies. Furthermore, in 2021, the project expanded its efforts to 30 countries, prioritising high-risk regions and intensifying vaccination campaigns. This expansion aims to accelerate progress and bring us one step closer to achieving a polio-free world. Through these collective endeavours, the Polio Eradication project is making significant strides toward eliminating polio and safeguarding the health and well-being of communities worldwide.
A Pledge of Long-Term Commitment:
Launched in 2019, the Polio Eradication project is a testament to the unwavering commitment of all stakeholders involved. Renewed annually based on progress and results, the project's duration reflects the understanding that achieving polio eradication requires sustained effort, adaptability, and relentless dedication.
Celebrating 2022 Accomplishments and Looking Ahead:
As we look back on the remarkable achievements of 2022, the progress made in the fight against polio is truly awe-inspiring. With a reduction of over 99% in annual wild poliovirus (WPV) cases since 1988, the effectiveness of global efforts is undeniable. This milestone stands as a testament to the unwavering dedication of healthcare professionals, volunteers, and organisations involved in the Polio Eradication project. However, the impact goes beyond statistics alone, as over 16 million individuals have been spared from paralysis. These individuals are now leading healthy, active lives, a testament to the life-changing impact of the project. Their stories serve as a powerful reminder of the importance of persisting until every child is safeguarded from the threat of polio.
The partnership between Alwaleed Philanthropies "Global" and the Bill & Melinda Gates Foundation on the Polio Eradication project has brought us closer than ever to eliminating this relentless disease. With renewed determination and unwavering commitment, we march forward, united in our vision of a world free from the grip of polio. By ensuring access to vaccines for every child and bolstering health systems worldwide, we will herald the final chapter of polio eradication and secure a brighter, healthier future for generations to come.