INFUSE Receives Vaccine Support from Alwaleed Philanthropies "Global" and Gavi to Aid Developing and Underdeveloped Countries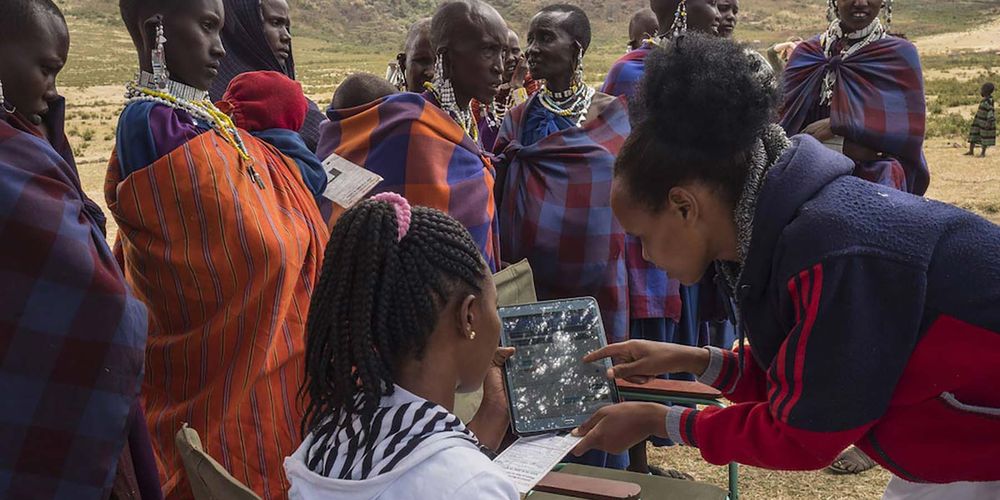 Promoting Children's Wellbeing
Alwaleed Philanthropies "Global" understands the deep emotional impact of safeguarding the well-being of children, who embody the hope and potential of our global community. Recognizing their immense value as the future leaders of tomorrow. This groundbreaking endeavor seeks to deliver life-saving vaccines to children through three transformative projects: The Khushi Baby project, the "Vaccine-M" project, and The Health Chat project. Through these initiatives, Alwaleed Philanthropies "Global" aims to protect the precious lives of children worldwide, ensuring they have a healthy foundation to dream, grow, and contribute to a brighter future for all. Together, we can embrace the power of vaccination and pave the way for a world where every child's well-being is nurtured and cherished.
Duration
KHUSHI Baby 2021-2025
VACCINE: 2022
Health Chat (AlôVida Plus) 2022- 2023
Location
Rajasthan- India
M-VACCINE: Enhancing Vaccine Coverage in Cote d'Ivoire
Health Chat (AlôVida Plus): Transforming Healthcare Communication in Mozambique
Beneficiaries
KHUSHI Baby

24,863,088 Community members.
154,446 Health workers.

M-VACCINE:

Up to date:

17 districts
1041 health agents trained
31,199 caregivers/children enrolled

In 2022:

12 districts
811 health agents trained
15,561 caregivers/children enrolled

Health Chat (AlôVida Plus)
1. KHUSHI Baby: Empowering Healthcare Workers in India
KHUSHI Baby is a mobile health app that offers an integrated solution, replacing the standard paper-based documentation in urban communities across Rajasthan, India. This project aims to empower 70,000 frontline health workers to complete a digital health census of 30 million people in the state. The app will also track 2.2 million beneficiaries and provide real-time data on COVID-19 cases, vaccines, and primary health care issues.
In 2022, the project achieved significant milestones. Over 1,000 health workers were equipped with smartphones, enabling them to screen more than 440,000 beneficiaries. The app was successfully utilised across 14,000 villages in Rajasthan. Notably, the Health Department of the Government of Rajasthan has embraced the app for health awareness campaigns, addressing crucial areas such as tobacco control, infectious diseases, and immunisation.
2. M-VACCINE: Enhancing Vaccine Coverage in Cote d'Ivoire
The M-VACCINE project focuses on improving vaccine coverage in Cote d'Ivoire through a mobile app. Its goals include customising an application that utilises text and voice messaging to inform caregivers about the importance of vaccination and send appointment reminders in local languages. Additionally, health workers are equipped with the tools to capture data, allowing them to create personalised immunization schedules for families, reducing the number of dropouts.
In 2022, the project made remarkable progress. More than 811 health agents were trained and equipped with cell phones, facilitating the enrollment of 15,561 mothers in the M-vaccine App. The solution was deployed in 12 new districts, contributing to a total of 17 districts covered by the program. Notably, 24,757 vaccination administrations were recorded, indicating improved vaccine coverage and healthcare accessibility in Cote d'Ivoire.
3. Health Chat (AlôVida Plus): Transforming Healthcare Communication in Mozambique
Health Chat, a collaborative project by VillageReach and Praekelt.org, is developing a health hotline and messaging service solution in Mozambique. By utilising platforms such as WhatsApp and Interactive Voice Recording (IVR), this initiative aims to improve communication between healthcare providers and community members, ensuring access to vital health information and services.
This signifies a crucial step towards enhancing healthcare communication in Mozambique. By providing a dedicated health hotline and leveraging messaging platforms, this initiative has the potential to bridge gaps, deliver timely information, and support community members in making informed healthcare decisions.
Manju Mali: A Marginalized Community Member Making a Difference in Vaccination Awareness
Manju Mali, a skilled bamboo worker living in a marginalized community in Sarlahi District, is known for her active participation in community events and decision-making. When Mahesh Karki, a health facility in charge trained by UNICEF, asked for her help in identifying unvaccinated children in the community, Manju immediately stepped up. She gathered women and explained the benefits of immunization, connecting the mothers of eight unvaccinated children to Female Community Health Volunteers (FCHVs) for counseling and referral to health facilities.
Manju's advocacy didn't stop there. She approached the municipality leader and requested a visit to the mothers of the unvaccinated children. The municipality organized meetings to stress the importance of immunization, using audio and video aids to educate the community on the role of parents and the need for universal immunization. Thanks to Manju's efforts, the community came to appreciate the value of immunization and the importance of getting their children vaccinated.
Mobile health apps have become powerful tools in transforming healthcare delivery worldwide. Projects like KHUSHI Baby, M-VACCINE, and Health Chat exemplify the potential of technology in empowering healthcare workers, enhancing vaccine coverage, and improving communication channels. As these initiatives continue to make strides in their respective locations, they pave the way for a future where technology and innovation play a pivotal role in ensuring accessible, efficient, and equitable healthcare for all.