Alwaleed Philanthropies supports the Multaka-Oxford initiative to promote tolerance and demonstrate the values of Islamic art and culture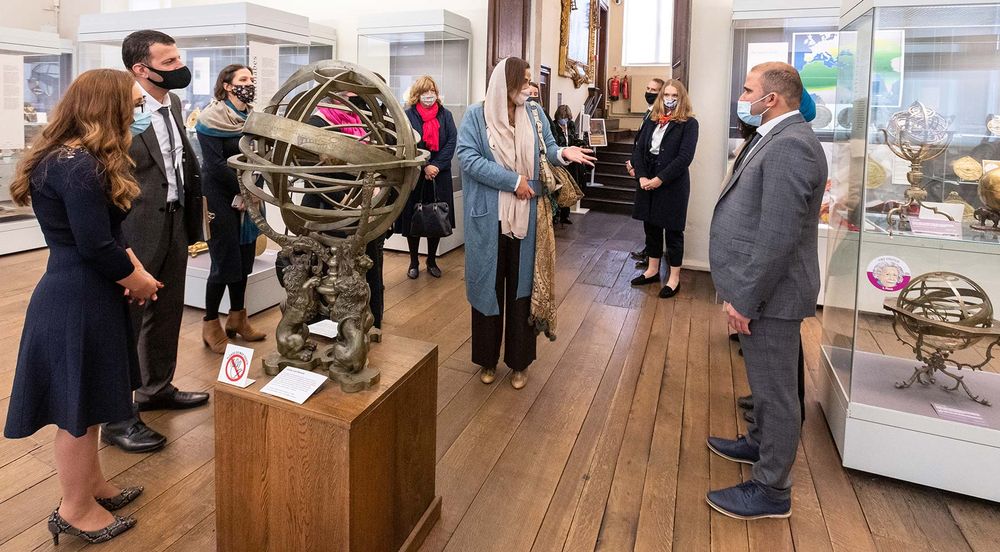 In the context of promoting tolerance, highlighting the values of art, and building understanding between societies, Alwaleed Philanthropies supported the Multaka-Oxford initiative as a widely acclaimed community and heritage project that creates volunteer opportunities for people from diverse communities, including individuals settling in Oxford. In addition, the project uses museums as a 'meeting point' to bring people together.
It is a collaborative project, delivered in partnership with Oxford University museums, local community organizations, and individuals, which aims to build tolerance and understanding between communities, and deepen understanding and interpretation of artifacts from the Islamic world and beyond in the heritage sector and our communities, locally and globally.
The Multaka-Oxford initiative concentrates on the following:
Bringing communities together to strengthen understanding and tolerance through art, culture, and science.
Enabling volunteers as they share and develop skills to enrich their lives and open new opportunities for their futures.
Honoring the responsibility of the museum to the communities through engagement and sharing of collections.
2021 Accomplishments
Among the most prominent achievements of this project, which targets (40,986) beneficiaries:
Sharing best practices by experience exchanging and knowledge by facilitating workshops.
Re-communicating with charities and local organizations, in addition to wide coverage by the BBC in light of the announcement of the Multaka's launch.
the launch of this project which started at the end of 2021 witnessed a personal presence of (49) people, while the statistics of social networking sites, after the announcement of the project, recorded (27,682) impressions on Twitter, (4815) arrivals via Facebook, and (8540) interactions via Instagram.
Volunteer Hussein Kara Ahmed Success Story- Oxford Multakah
Before coming to Oxford in 2018, Hussein Kara Ahmed worked in an embroidery factory in Turkey. Three years before that, he was living in Syria, preparing to study law at university, but was forced to leave the country.
Shortly after arriving in Oxford, a contact at a local community organisation suggested that he might like to get involved in Multaka-Oxford.
After eight months of volunteering, Hussein felt confident enough to apply for a job. Luckily, he is now employed part-time as a Visitor Services Assistant at the Ashmolean Museum.
Mr. Hussein saw how the project fostered a sense of intercultural understanding between those visiting the museums and those volunteering in them. He says: "People here respect my language, respect where I come from. They like to hear about different cultures, and that's been very encouraging. It has really helped me to feel part of this community."