Art for All: Promoting Cultural Understanding and Dialogue
Art for All is another step in our journey of pursuing unexplored bridges of exchange to find an inclusive and universal medium of communication. Art for All campaign was launched for two projects:
Launching the new expanded spaces if the Islamic Arts Department at Louvre Museum as a milestone in our ongoing efforts.
Announcing our partnership with the Museum for Islamic Art at Pergamon Museum on a new exhibit under the theme "Museum Open Up! History Meets the Present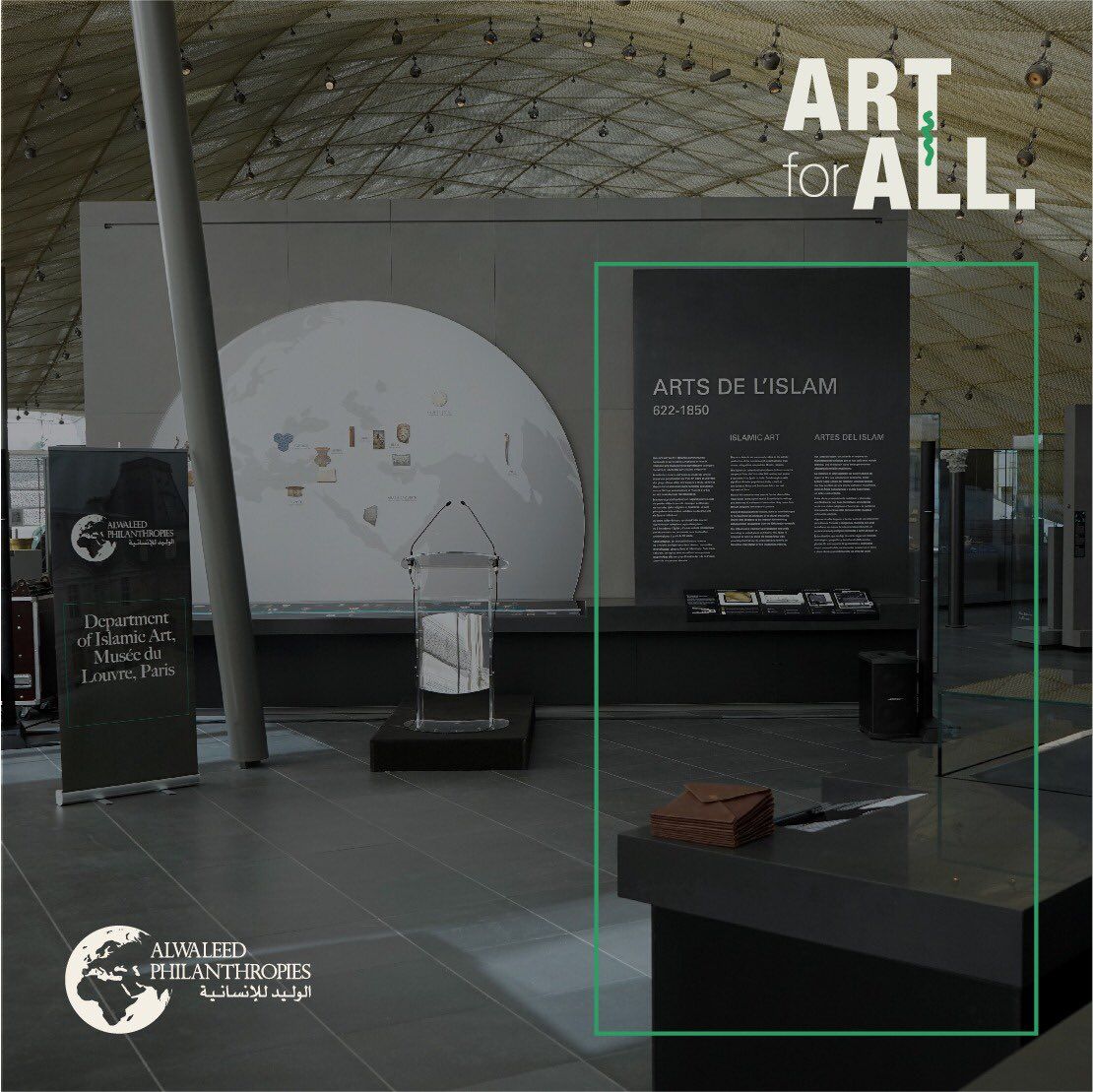 Alwaleed Philanthropies introduces an innovative approach in promoting Cultural Understanding and Dialogue by supporting museums to preserve arts and heritage, and introducing an initiative aimed at establishing new dialogue and communication channels to act as a universal language focusing on what joins different cultures/races/languages/regions/ religion and not what disconnects us.
We believe that arts and philanthropies walk the same path, they both promote the meaning of being human, and the purpose of life. Arts are important in every community as they are a reflection of its present and a prediction of its future, it is a language of unity and understanding that goes beyond any border.
Together, we support, promote, and innovate for universal cultural understanding.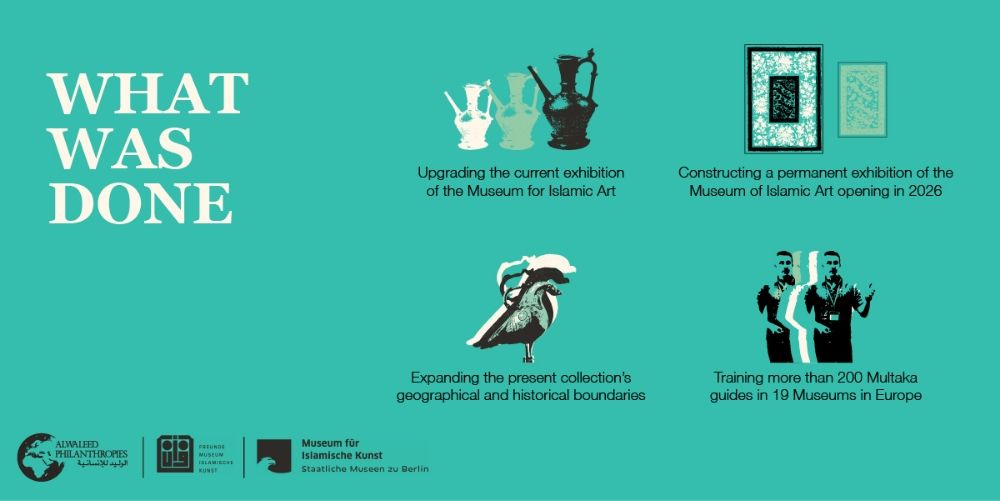 Our Art for All campaign reached: Over 63 Million reach for Louver Museum Over 130 million reach for Pergamon Museum