Alwaleed Philanthropies empowers women by giving them cars to work as female drivers with Careem company and participate in increasing the economic growth of the KSA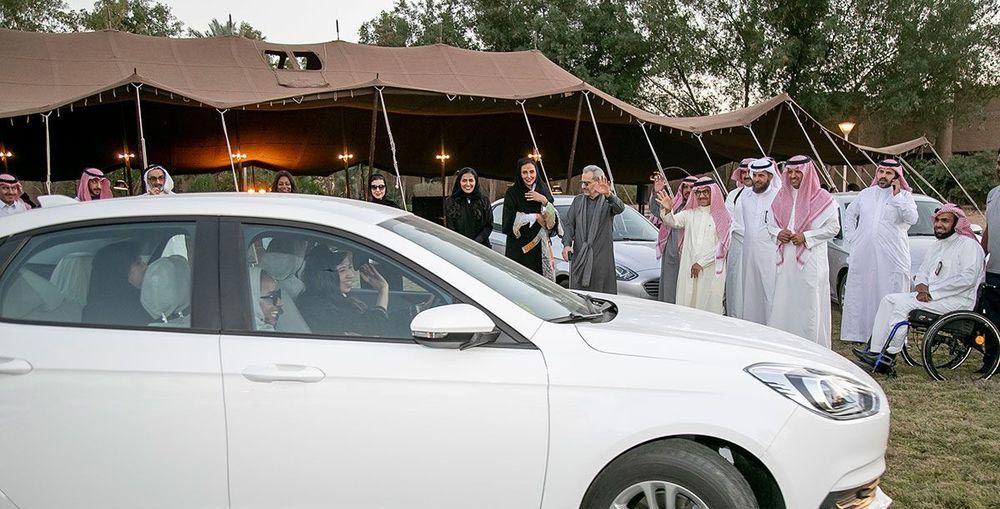 Duration
Two years; from 2018 to 2020
Beneficiaries
600 male and female beneficiaries
Number of Captains
27 female captains
6202 trips
Believing in the pivotal role of women in society, continuing to develop their talents, enhance their capabilities, and enable them to seize the appropriate opportunities in order to contribute to the development of society and the national economy and build a competitive society that provides equal opportunities, Alwaleed Philanthropies was the first to implement the royal decree that meets the society's need for the transitional phase via empowering women by giving them cars to work as female drivers with Careem, abiding by the legal and Sharia provisions to participate in increasing the economic growth of the Kingdom of Saudi Arabia.
After focused discussions with the partners, the following objectives were reached:
Achieving gender equality to exercise their right to drive.
Continuing to empower women to find appropriate opportunities and contribute to the development of society, which, in turn, has a positive effect on elevating the level of the national economy of the Kingdom of Saudi Arabia.
Raising the rate of women's participation in the labor market from 22% to 30% by 2030.
Contributing to reducing the financial burden on Saudi families of recruiting and employing foreign drivers, as a monitoring conducted by (Mal) revealed that during the year 2017, Saudis paid 35.28 billion riyals to 1,385,553 foreign drivers inside the Kingdom.
2021 Accomplishments
All the applicants have been trained in car driving skills.
(14) Applicants who passed the driving exam were employed at Carim Company after the delivery of the cars to them by Alwaleed Philanthropies.
The number of trips completed for (27) captains as of December 2021 was (14,625).
Haifa Alomran success story
Haifa has achieved an outstanding success during Captinah project, she said: "In fact, this project had a positive impact on the personal level. Namely, it helped me practise social intelligence in dealing with customers and all different social sectors, I acquired many skills while driving such as endurance, patience, perseverance and diligence to reach the customer's satisfaction in the end, and I felt the pleasure of achievement when the customer's feels satisfied.
Besides, I also learned willpower, confidence and self-control, and above all, a successful and productive investment in free time.
I feel so happy when I receive praise and compliments from the clients who looks at the Saudi young woman as she works with pride, passion and determination as a taxi driver with all its surprises and challenges.
Throughout Careem's trips I gained lots of experience, and I learned the opportunity to meet important people who added glamor, brilliance and experience to my personal and professional life. I learned that achievement requires patience and positive energy. Regarding the positive impact of the project on her relationship with family and friends, Haifa said: "I receive support, encouragement and pride from my family and friends. They are a source of security for me after God, and they have had a beautiful impact in continuing to work until this day in "Captinah" program."