In collaboration with The Carter Center Alwaleed Philanthropies supports healing from granular ophthalmia initiative (Trachoma).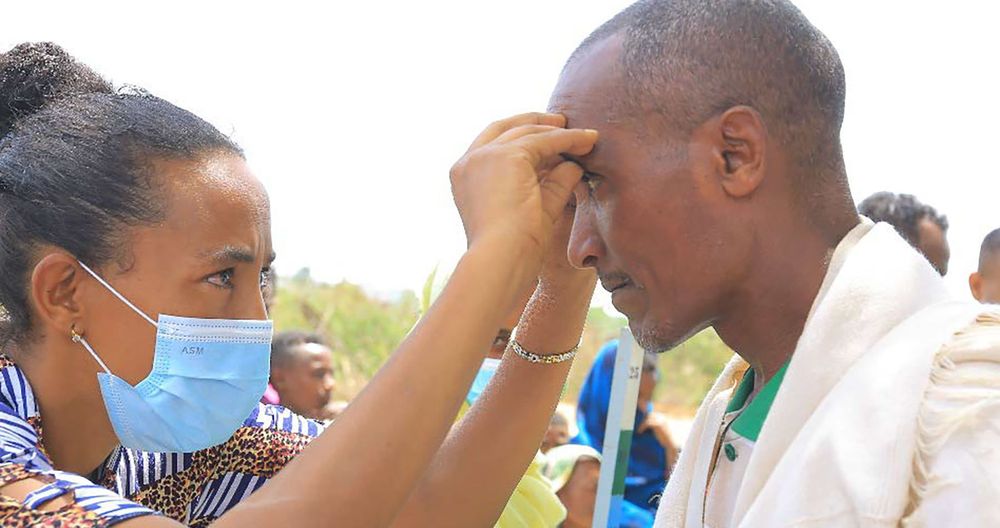 Location
Amhara region, Ethiopia
Beneficiaries
201 million people
Globally, 136 million people are at risk for trachoma, and 1.8 million are at immediate risk of blindness from TT.
Over two million people are already visually impaired because of TT, including over one million who are permanently blind, of whom the majority are women.
Complete the eradication of Trachoma by providing surgeries.
Provide antibiotics and facial cleanliness.
Improve the local environment of the community.
2021 Accomplishments
13,676 surgeries were performed across all 12 zones of the Amhara region In Ethiopia, (8,974) of them were provided to women with (66%).
14,888,217 doses of antibiotics were distributed.
Provide ongoing health education in (3,871) villages and (8,700) schools.
Train 19,000 teachers and school principals in order to establish school trachoma clubs for their students and have activities about trachoma prevention.
Provide water point to ensure having access to water consistently and practicing hand-washing and face washing.