Collaborative Efforts to Eliminate Blinding Trachoma: The Carter Center, Alwaleed Philanthropies "Global" Join Forces for a Visionary Mission"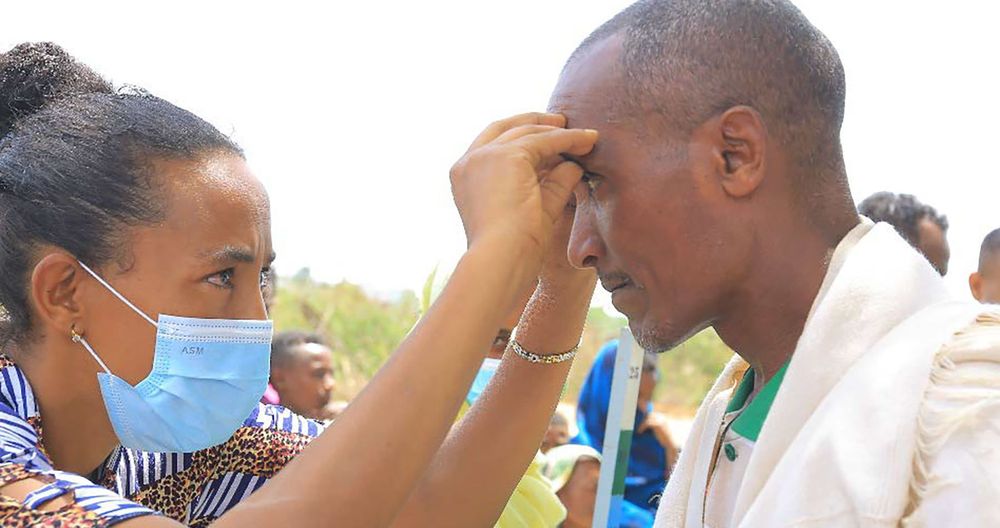 A Step Towards Eliminating Infectious Blindness
Trachoma, a preventable and treatable eye infection, continues to be the leading cause of infectious blindness worldwide. With an estimated 125 million individuals residing in areas endemic for trachoma, the risk of vision loss looms over their lives. However, concerted efforts are being made by organizations such as The Carter Center in partnership with the Alwaleed Philanthropies "Global" to address this public health challenge head-on, with a specific focus on the Amhara region in Ethiopia.
The primary objective of the collaboration between The Carter Center, the Alwaleed Philanthropies "Global", and the Amhara Regional Health Bureau (ARHB) is to eliminate blinding trachoma as a public health problem. This ambitious endeavor encompasses several key interventions, including surgical procedures, antibiotic distribution, promotion of facial cleanliness, and environmental improvements.
Making a Difference in Ethiopia
The project, which commenced in 2001 and is set to continue until 2024, aims to make a lasting impact on the lives of the people in the Amhara region.
Since the project's initiation, a significant number of individuals have received vital surgical interventions. To date, a remarkable total of 750,351 people have undergone surgery for trachoma-related visual impairment. In 2022 alone, 21,215 trichiasis (TT) surgeries were performed across all 12 zones of the Amhara region. Notably, 68.8% of these surgeries were provided to women, highlighting the commitment to gender equity in healthcare access.
A critical component of trachoma control is the distribution of antibiotics to affected communities. In 2022, a staggering 8,567,000 doses of antibiotics were distributed across the Amhara region. This concerted effort has not only treated active trachoma infections but also played a crucial role in preventing the progression of the disease.
Promoting Hygiene and Education
Another vital aspect of the project involves promoting facial cleanliness and improving hygiene practices. Ongoing health education has been provided in 3,871 kebeles (villages) and over 8,700 schools throughout the Amhara region. This support has empowered more than 19,000 teachers and school principals with the knowledge and tools to educate their communities about the importance of proper hygiene practices, thereby contributing to sustained behavior change.
As the project moves forward, there is renewed hope for the eradication of blinding trachoma in the Amhara region. Through strategic partnerships, dedicated healthcare professionals, and the unwavering commitment of organizations like The Carter Center and the Alwaleed Philanthropies, progress is being made towards a future where trachoma is no longer a public health threat. By working together, we can ensure that millions of individuals are protected from the devastating consequences of trachoma and given the opportunity to enjoy a life of vision and dignity.