Alwaleed Philanthropies "Global"' HRH Princess Lamia Al Saud Attends International Forum Highlighting Role of Sport in Creating Peace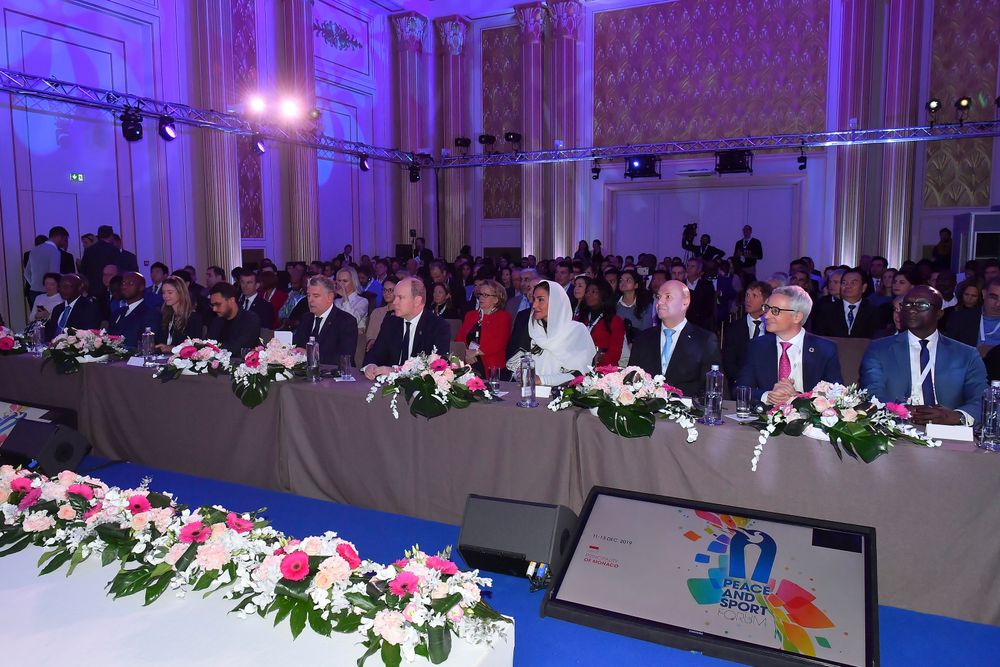 Riyadh, Saudi Arabia, December 11, 2019 - HRH Princess Lamia Al Bint Saud, Secretary General of Alwaleed Philanthropies "Global", chaired by HRH Prince Alwaleed Bin Talal Bin Abdulaziz AlSaud, attended the Champions for Peace Gala held in the Principality of Monaco by the Peace and Sport International Forum to celebrate the 10th anniversary of the global organisation's efforts to use sport to overcome difference, breakdown societal barriers and encourage peace and tolerance.
The event, held with the support of H.S.H. Prince Albert II of Monaco, will be attended by international sport stars including the Champion of Peace and Côte d'Ivoire international football star Didier Drogba, marathon world recordholder Paula Radcliffe and Nobel Peace Prize winner Professor Muhammad Yunus.
HRH Princess Lamia Bint Majid Al Saud, Secretary-General of Alwaleed Philanthropies "Global" said: "Alwaleed Philanthropies "Global" is committed to building bridges through cultural activity and we are constantly seeking new opportunities to share our expertise in this area in promoting peace and tolerance, and to encourage HRH Prince Alwleed Bin Talal's vision of more tolerant world, acceptance, equality and opportunity for all.
"Sport is a great unifier and leveller, bringing people together regardless of their background. It also encourages leadership, problem-solving and mental and physical health – all of which contribute to stronger societies and better lives. I am looking forward to today's event and sharing and learning with the distinguished guests."
Locally, Alwaleed Philanthropies "Global" has partnered with Al-Hilal Football Club to promote the importance social responsibility through a five-year sponsorship. The partnership helps to provide the means and facilities to inspire future generations towards tolerance and community engagement, as well as supporting the Government's Saudi Vision 2030.
Created in 2008, the annual Peace and Sport Awards reward international or regional organizations and individuals who have made an outstanding contribution to peace, dialogue and social change in the world through sport. This year's Peace and Sport International Forum will be a hub for over 600 key decision-makers including Heads of State, strategical leaders from business and the sports world, representatives from civil society and international organizations, and bright young talents, who will all explore the theme "Investing in Peace, Acting through Sport".
For more than 39 years, Alwaleed Philanthropies "Global" has supported and spent more than 4 billion dollars on social welfare and initiated more than 1000 projects in over 189 countries, managed by 10 Saudi female members, reaching more than 976 million beneficiaries around the world, regardless of gender, race, or religion. Alwaleed Philanthropies "Global" collaborates with a range of philanthropic, governmental, and educational organizations to combat poverty, empower women and youth, develop communities, provide disaster relief and create cultural understanding through education. It seeks to build bridges for a more compassionate, tolerant, and accepting world.