In collaboration with the UN Multi-Partner Human Security Trust Fund for the Aral Sea Region in Uzbekistan Alwaleed Philanthropies offers the required support in containing the disastrous situation of the Aral Sea area.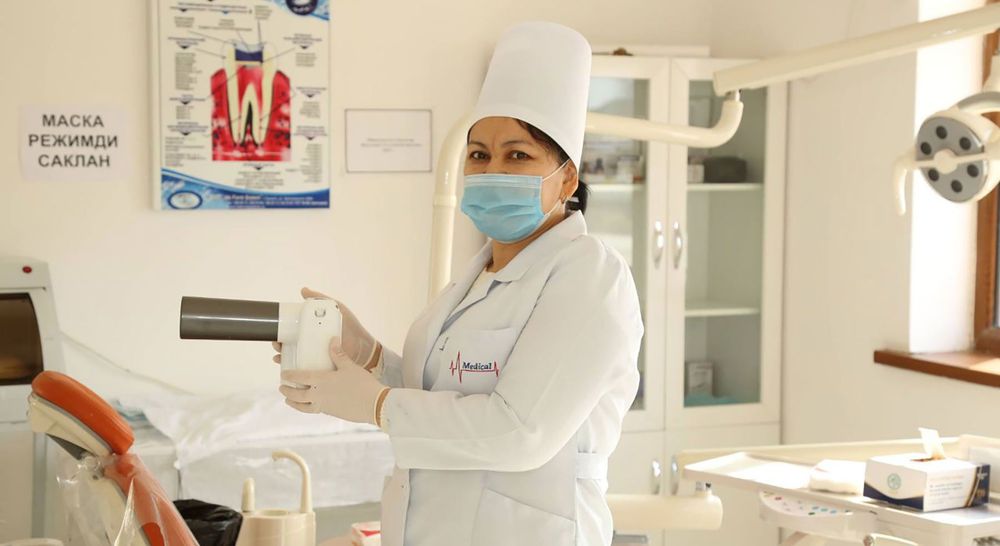 Beneficiaries
378,466 people
Based on the concern of Alwaleed Philanthropies for the safety of the planet's people on climate issues and the safety of water resources cooperation with the United Nations Multi-Partner Trust Fund for Human Security for the Aral Sea Region of Uzbekistan in providing support to save this critical resource from its situation and to save surrounding communities and the global environment from its adverse effects through funding of five projects.
The aim of this project is to
Save this crucial resource from the situation that it has been going through
Save the surrounding communities and the global environment from its negative consequences through funding 5 projects and activities.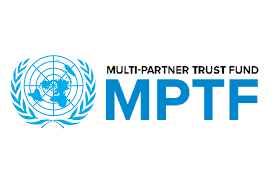 UN Multi-Partner Human Security Trust Fund
Improve the infrastructure and provision of essential equipment.
Increase the quality of maternal and newborn health care services.
Increase the awareness of families to make informed choices about health and nutrition.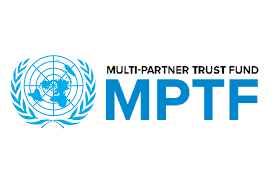 UN Multi-Partner Human Security Trust Fund
2021 Accomplishments
(150) units of modern medical equipment were supplied to the target facilities,
(730) healthcare providers were trained on evidence-based maternal and newborn survival practices.
(12,159) mothers and (12.067) newborns benefited from the upgraded infrastructure and improved quality of care.
The survival rate of newborns increased significantly to 91%.
Early neonatal deaths decreased by nearly 30%.
Two facilities reached the target of 100% of post-partum care.
Initiation of breastfeeding within the first hour of life has increased to 60-70%.
The project aims to:
Address human insecurity in the Aral Sea region by promoting sustainable rural development.
Providing access to clean drinking water.
Enabling rural populations to generate sources of income.
Promoting sustainable tourism development
Promoting afforestation initiatives.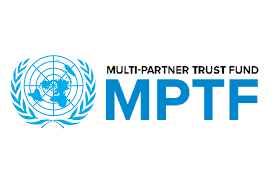 UN Multi-Partner Human Security Trust Fund
2021 Accomplishments
Accessing to clean drinking water, six infrastructure projects on water purification and supply of drinking water implemented with total beneficiaries reaching 3,491 people in five rural communities.
Training total of (150) people in WASH rules.
Supporting (13) business projects, which resulted in 60 new jobs for rural people: 95 people (52% women and youth) enhanced skills through training on entrepreneurship development.
Train (225) tourism and culture professionals and local communities on the development of heritage-based sustainable tourism, hospitality sector, ecotourism, community-based tourism.
Two research expeditions were conducted on the dried seabed of the Aral Sea,
Supplying (17) types of equipment to Forestry Department. A nursery on (49) hectares of land to grow seedlings of drought-resistant plants was established.
Investing in a resilient future of Karakalpakstan by improving health, nutrition, water, sanitation, hygiene, and well-being of adolescents and by harnessing the talents of youth during and after COVID-19
Addressing the immediate needs of vulnerable populations, including adolescents, in terms of safe and clean schools and health care facilities, and other health and nutrition needs.
Strengthening human capital and the resilience of youth by expanding opportunities for social innovation skills development.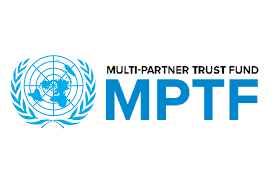 UN Multi-Partner Human Security Trust Fund
2021 Accomplishments
Developing project design documents for (17) project sites in Kungrad district by UNICEF.
Installing distance learning equipment to (28) healthcare facilities.
Supporting (31) laboratories that can provide better quality services to 181,200 population in target districts.
Training (30) facilitators to enhance the capacity of the public education.
Training (326) teachers and (82) parents on WASH and 170 healthcare workers trained on Infection Prevention and Control.
Developing a knowledge hub (https://bilim.tma.uz/), which will serve as a one-stop digital platform for communication, information sharing to support telemedicine and distance learning systems between primary, secondary, and tertiary level facilities.
Equipping (119) young people and supported (17) youth-led projects with seed funding and mentoring in incubation.
Equipping (313) adolescents with socio-emotional skills and trained (21) school psychologists to deliver the Life Skills program in an interactive and student-centered way.
Unleashing young people and vulnerable citizens' creativity and innovation by strengthening their adaptive capacity to address the economic and food insecurities in the exposed communities of the Aral Sea region.
Reducing the vulnerabilities of unemployed, unskilled youth and women, and returning migrants through the empowerment and promotion of essential entrepreneurial skills, and youth-led innovation in the region.
Creating an enabling environment for income generation for rural populations by promoting innovative agriculture practices.
Enabling the development of smart communities through digitalization, better access to social infrastructure, and community engagement.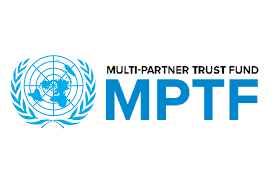 UN Multi-Partner Human Security Trust Fund
2021 Accomplishments
Training (30) vulnerable unemployed women and girls from target districts on cooking. A total of (30) young people from marginalized and vulnerable communities were trained on plumber skills.
Training (18) women leaders to become facilitators to promote gender equality in their communities. These leaders further trained (110) women in their communities.
Creating an income-generating for (13) individual and/or family business.
Conducting six trainings (two on horticulture, two on conservative agriculture, and two on fishery) with a total of (155) beneficiaries, most of them women and youth in 2021. Moreover, there were three trainings held (two on livestock and one on water saving technologies) with a total of (75) beneficiaries in 2022.
Providing access to clean drinking water to Kungrad central Republican clinic, polyclinic and two schools with total number of beneficiaries (7208) people.
Getting a universal health coverage and security in Karakalpakstan (UHC+S) and providing an assessment of the health needs of the population, to inform future investment in health facilities, medical equipment, and health workforce capacity to the year 2023.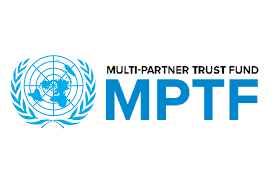 UN Multi-Partner Human Security Trust Fund
2021 Accomplishments
Comprehensive and integrated network of primary health care and secondary care services which would increase the number of beneficiaries as well as the scope and quality of the benefits they receive.
A fourth expert mission was conducted on 13-17 December 2021.
Gavhar Success Story
"I never complained about my health and could never predict that I had such a disease," says Gavhar a 50-year-old schoolteacher from Nukus region as she explains her shock upon learning about her condition. Gavhar took part in cervical cancer screening, which is part of the joint UNFPA-WHO cervical cancer screening program that aims to complete HPV testing among 50 000 women of 30-55 years old in the Republic of Karakalpakstan until end of February 2022. The project is being realized with the financial support of the Government of Japan. Gavhar recalls how the month-long process from test to surgery began, "I regularly visit the gynecologist at the local clinic, and I was urged by her to get tested, every woman in my age range was being asked to get a test". Upon learning about her condition, Gavhar explained that she was taken care of by the doctors who took the necessary time to explain that Gavhar still has great potential to live a long healthy life. "I am grateful that the cancer was detected at the right time, and I was taken to get surgery immediately". Through the testing program, Gavhar received an accurate diagnosis early, making it possible for her to both get a test and undergo surgery in her native Nukus without the need to ever travel to another part of the country. Gavhar cheerfully states "I hope to return to the classroom to teach once more, my kids have also been worried, but I am happy that the surgery was a success".
Gavhar's story highlights how prevention programs can save thousands more women like her all across Uzbekistan."