Alwaleed Philanthropies "Global" Collaborates with Scouts for SDGs to Raise Awareness of Sustainable Development Goals Among Young People Worldwide.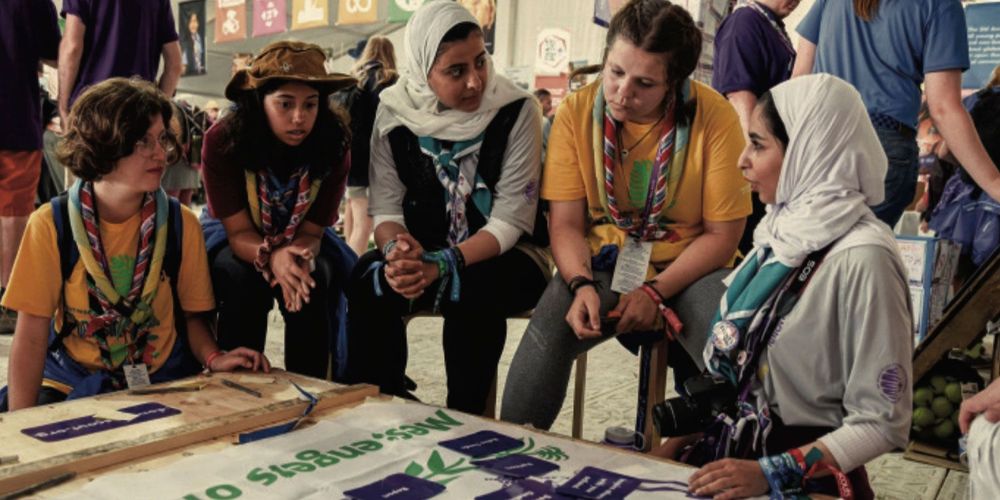 Targeting Range
Global with a focus on Africa & the Middle East
Scouts for SDGs aims to ensure young people are fully aware of the Sustainable Development Goals (SDGs) and motivate them to take action, whilst also equipping them with the knowledge and skills to take active roles in their local communities in leading these actions for positive change. Actually, this work is built on three blocks:
Firstly- Inspiring and motivating (54) million young women and men worldwide in (171) countries to work to improve their communities, gain and spread awareness of the SDGs and directly contribute to achieving the SDGs.
Secondly-Enabling National Scout Organisations worldwide to improve their delivery of quality Scouting through at least 200 capacity strengthening projects at national and local level in the Africa and Arab Scout Regions, to ultimately ensure that more young people are engaged in and take action for the SDGs.
Thirdly- Supporting young people to lead and deliver 2 million actions in their communities, equating to 500 million hours of dedicated service by Scouts and their partners, to actively contribute to the SDGs.
Developing communications campaigns and outreach activities, including but not limited to Scout education and training, raising awareness about the SDGs and the power of young people in implementing the Goals.
Promoting action towards the SDGs at world, regional and national Scouting events, online and in person, for example, as part of educational workshops, exchanges and other Scout activities.
Supporting the development of educational materials and activities to support learning about the SDGs.
Supporting National Scout Organisations manage and govern their operations more effectively.
Delivering high-quality training on leadership and the SDGs.
Empowered Scouts will be supported to take action on the SDGs though local and national projects and actions; they will also be inspired to share their actions and learnings to inspire others.
Achievements until 2020
Delivery of a World Scout Academy JOTA-JOTI (Jamboree on the Air and Jamboree on the Internet).
Supported (5) national and regional projects to straightening capacity.
Supported (20) national community development projects to build sustainability and resilience in local communities, including vulnerable communities, and addressing pressing needs related to the SDGs.
Scouts Success Story
I'm excited to be among 2000+ young undergraduates students across the world to be invited to #MCNMembers for 2021 - an invitation-only leadership program.
Over the next 4 months, I'll be part of a community of young leaders from across the world, learning what it means to be a social impact leader and honing my leadership skills.
My project is working towards attaining #sdg13 #climatcaution. The project is about recycling waste soft drink plastic bottles by making footstools.
I'm looking forward to interactive sessions of learning and shaping leadership skills in the achievement of sustainable development goals World Organization of the Scout Movement (WOSM).