Capacity-strengthening projects proliferate Saudi Arabia's volunteerism by 47% in less than a decade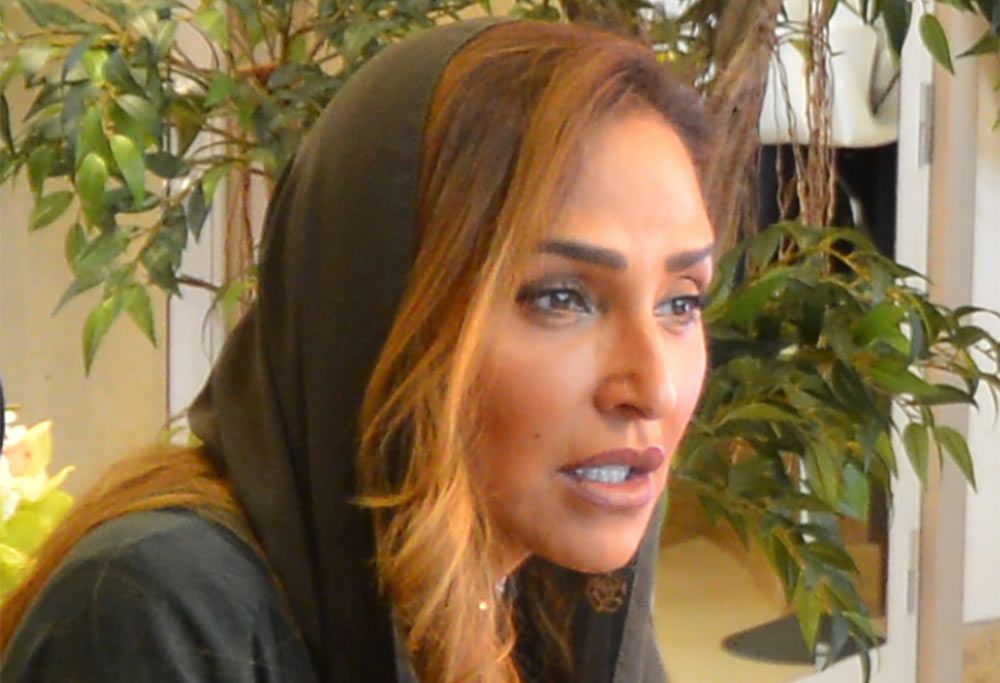 HRH Princess Lamia Bint Majed Al Saud
Secretary General of Alwaleed Philanthropies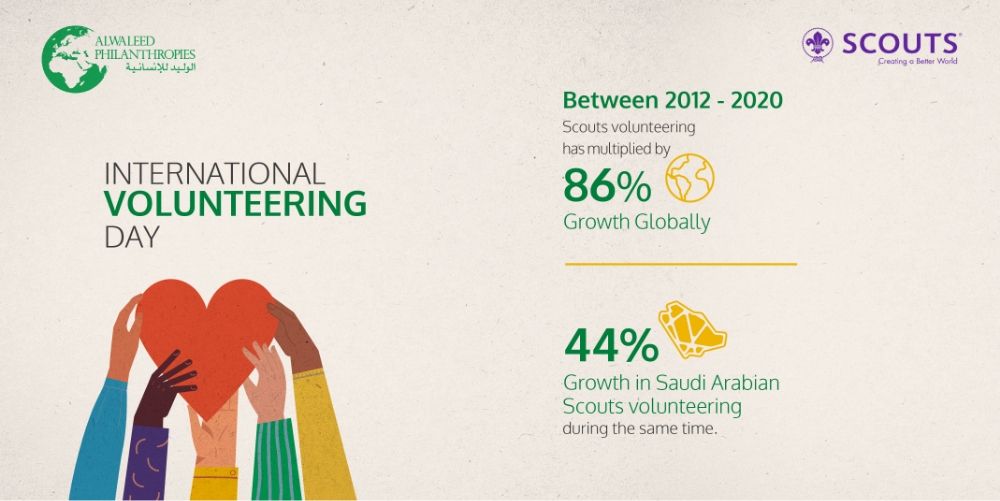 By: HRH Princess Lamia Bint Majed Saud AlSaud, Secretary General of Alwaleed Philanthropies and
Ahmad Alhendawi, Secretary General of World Organization of the Scouts Movement
Volunteers are an essential element of vibrant societies that support and strengthen communities from the ground up. In Saudi Arabia, nearly half a million people last year donated their time and skills towards community service - providing safety nets for vulnerable groups and addressing global challenges like climate change, access to education, and the promotion of gender equality. The multiplier effect of these volunteer contributions has been immense with more than 42 million people in the Kingdom benefiting from the dedication of often unsung heroes.
As we continue to drive impact beyond times of crisis, the leadership, inspiration and passion of volunteers are needed more than ever to strengthen the fabric of civil society. Volunteers have an integral role to play in achieving Saudi Arabia's Vision 2030, which is enhancing social development and community service. Collectively building on our long track record of social good, Alwaleed Philanthropies and World Scouting are committed to this cause by providing meaningful opportunities for volunteers to engage as active global citizens in making their communities better places to live, work and recreate.
This great work and collaboration are resulting in extraordinary impact. Together, we are working closely with the National Scout Organization of Saudi Arabia to connect volunteering programmes within Saudi Arabian universities. As a result, we engage more young people and volunteers in education for sustainable development. Among the activities is a project with Princess Nourah bint Abdulrahman University, Imam Abdulrahman Bin Faisal University, and King Khalid University to empower the next generation of volunteer leaders through Scouting. The project aims to involve 500 Rover Scouts and impact 100,000 young individuals, and more universities are expected to take part in the near future. The success of this initiative is providing inspiration elsewhere, with the Ministry of Education currently looking to add volunteering to the country's secondary school curriculum, and universities now requiring students to volunteer a specific number of hours as a graduation requirement.
With the popularity of volunteerism increasing across the Kingdom, so too has the number of Scout volunteers which has seen a 47% rise in less than a decade. Similar trends are being echoed thanks in part to the Scouts for SDGs initiative which is being championed by Alwaleed Philanthropies with a focus on the Arab and Africa Scout Regions. This initiative encourages young people in the Kingdom and the rest of the world to lead service actions and projects in response to specific local issues facing their communities. Through this endeavor at least 200 capacity-strengthening projects are being supported at the national and local levels in the Arab and Africa Scout Regions – ensuring that more young people are engaged in taking action for the Sustainable Development Goals (SDGs).
Among the UN's Arab States' regional grouping, Saudi Arabia is the only Arab State that has undertaken national statistical volunteering measurements alongside 23 more countries, based on the UN's 2022 State of the World's Volunteerism Report. With roughly 40% of the Kingdom's population under 25, the promotion of volunteerism, especially among young people is crucial in laying the foundation for more compassionate and inclusive communities. The dedication, expertise, and efforts of volunteers are already making a huge impact and encouraging others to join in strengthening the fabric of civil society. By way of realising Saudi Arabia's Vision 2030 and the 2030 Agenda for Sustainable Development, we must continue to harness the power of volunteers and mobilise young people to serve their communities as we work to build a kinder and better world for all.