An interview with our Secretary General HRH Princess Lamia Bint Majed AlSaud and Head of Girl Scouts Committee KSA HH Princess Sama Bint Faisal AlSaud on International Volunteer Day.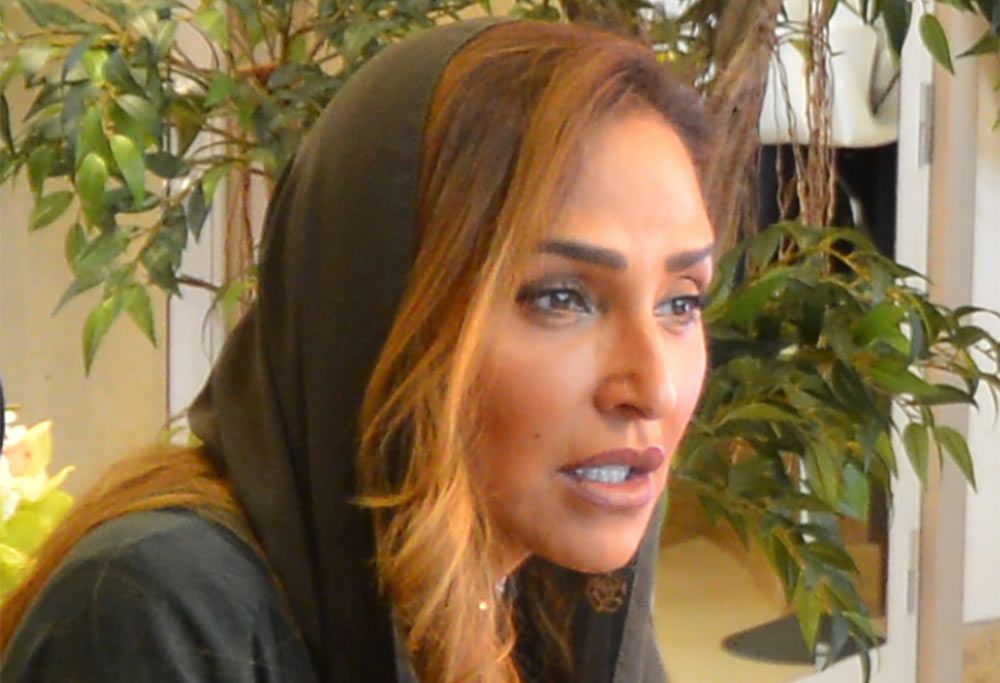 HRH Princess Lamia Bint Majed Al Saud
Secretary General of Alwaleed Philanthropies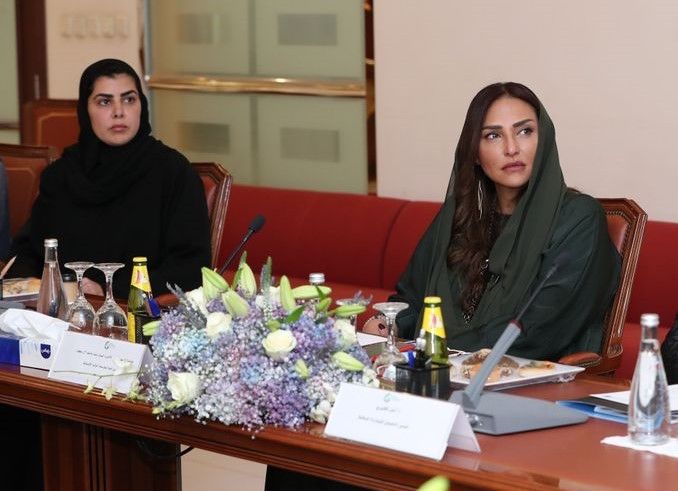 What does International Volunteer Day mean to you?
International Volunteer Day is an opportunity to celebrate all our efforts, embrace our values and promote our work to the world. This is a time to inspire others to showcase the importance of volunteering when responding to the challenges their local community and the world is facing. I want to thank all those who have dedicated and committed their time and effort to support those in need. These selfless acts bring hope back into our community, as all these countless acts of kindness show us that compassion has no limit. Here in the Kingdom, zakat and sadaqah play an important role in our way of living as they are deeply-rooted values that are presented in different forms in the Saudi culture. It is considered part of one's responsibility to the community, where our impact of giving and purpose has brought the community and country closer throughout history. This reaffirms the importance of charitable work and its impact on promoting a culture of giving and volunteerism. That's why the Kingdom announced, as part of Vision 2030, the National Transformation Programme, to enhance social development and have 600,000 volunteers by 2025 and 1 million by 2030.
Volunteering has clearly been a long-standing part of your work in philanthropy – are there any moments that stand out for you particularly?
Our work with World Organization of the Scout Movement (WOSM), one of the largest volunteer-based and volunteer-led movements, is one we take pride in. WOSM are engaging more than 57 million young people around the world and without them, it wouldn't be possible to make a life-changing impact in vulnerable communities through education, knowledge sharing, events and activities across the board. Saudi Arabia has thus far seen 750 Scout volunteers in 2022 – which is a considerable 47% increase of Scouting volunteers in the Kingdom in less than a decade. Over the years, Alwaleed Philanthropies has carried out momentous initiatives alike that transcend above and beyond supporting vulnerable local and international communities. Alwaleed Philanthropies has contributed to expanding volunteering opportunities through several initiatives, such as the Women and Youth Scout Groups at Princess Nourah Bint Abdulrahman and Imam Abdulrahman Bin Faisal University.We are working together to engage more young people and volunteers in education for sustainable development.
Princess Sama, volunteering in Saudi Arabia has changed over the years with more opportunities for women. What are some of the most significant female volunteering opportunities you've encountered?
The Kingdom of Saudi Arabia has recently witnessed a remarkable development in terms of supporting women in several fields, including volunteerism and community service. For example, we have the Saudi Girl Scouts encourage participation in community volunteerism within the higher education sector. Last year, we signed an MoC in collaboration with WOSM to support women and youth involvement, providing volunteering programs in Saudi universities with the framework of World Scouting to prepare them to participate in non-profit development projects. As a board member of the World Scouting and head of the Saudi Girl Scouts Committee, we are continuously working to empower women and youth to contribute to their growth and development and society. I am proud of their recent achievements, such as their participation in a first-of-its-kind Girl Scouts in the World Scout Camp in the USA and hosting the Scout Education Workshop for Women's Empowerment and Equal Opportunities in Riyadh with the participation of representatives from 14 countries.
How does volunteering link to your daily work as Secretary General of Alwaleed Philanthropies?
As the Secretary General of Alwaleed Philanthropies, I uphold the values and hopes of our philanthropic organisation. Alwaleed Philanthropies' mandate is to ensure appropriate opportunities to develop our community, empower women and the youth, bridge culture gaps, provide disaster relief and create cultural understanding through education. With these opportunities, we provide a multitude of possibilities and enriching experiences for volunteering and community services - gathering communities together. Our initiatives promote a culture of volunteering as a way of life, building resilience, fostering a spirit of unity, and developing a sense of social and civic responsibility.
**In your opinion, why is volunteer work important? **
The Kingdom of Saudi Arabia has continuously encouraged a culture of volunteering for the development of its community and to build a better future for generations to come. It is a critically important pillar that has shaped our society, creating a bond of loyalty and compassion. With that in mind, based on the UN's 2022 State of the World's Volunteerism Report, among the UN's Arab States' regional grouping, Saudi Arabia is the only Arab State that has undertaken national statistical volunteering measurements alongside 23 more countries. This is further supported by the Kingdom's Vision 2030 and corresponding National Transformation Programme, to increase the number of volunteers in the country by launching Saudi Volunteer Day on 05 December - strengthening the values, spearheading awareness, and creating a positive impact of volunteer work. That is why we do what we do. Without a doubt, volunteering helps improves the lives of others and participating in altruistic behavior rewards our own emotional well-being. Essentially, without volunteers, we would not be able to meet the critical community needs and services to better their lives.
What changes has volunteering faced in Saudi Arabia since 2020? How has Alwaleed Philanthropies contributed to the paradigm shift in volunteering?
With the support of His Highness Crown Prince Mohammed bin Salman and the Kingdom's Vision 2030, the number of volunteers exceeded more than 376,086 in 2021. As a result, the number of beneficiaries of voluntary activities was more than SAR 15 million. The overwhelming support from the Kingdom has reflected positively on the growth of volunteering, as it has promoted a culture of community support and awareness of volunteer work. This goes without saying that volunteering is thoroughly woven into the very fabric of our society, building the foundation of volunteering that will continue to grow as more take the lead.
Our work with the Barca Foundation, for example, is a 12-month program across six refugee camps training over 100 coaches and volunteers with both classroom-based and practical sessions. More than 470 refugee children have participated in our work with the Barca Foundation. We expect 2,000 young people to become active through this work, learning new skills and benefitting from teaching and mentoring by taking on twice-weekly sports education classes and practice.
For over 40 years, Alwaleed Philanthropies has contributed to the expanding volunteering opportunities in the Kingdom by providing a multitude of initiatives, projects and programmes in more than 124 countries, all with the needs of the community in mind regardless of gender, race, or religion