NYU Abu Dhabi and Alwaleed Philanthropies Sign MoU to Collaborate on Alwaleed Cultural Network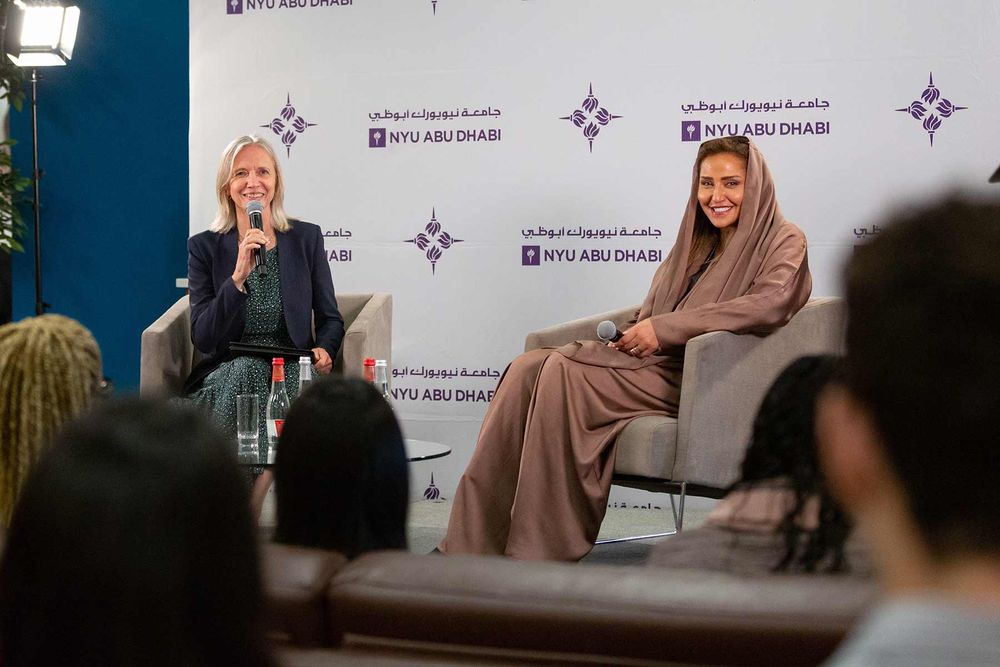 NYU Abu Dhabi (NYUAD) has signed a Memorandum of Understanding (MoU) with Saudi Arabian NGO Alwaleed Philanthropies (AP) to cooperate in developing the Alwaleed Cultural Network (ACN), a new globally recognized network of academic and cultural institutions funded by AP.
ACN's mission is to encourage cross-cultural understanding in local communities and around the world through a connected program of education, art, and public engagement. NYUAD will seek to collaborate with other members of the network to devise and deliver projects which further the aims of ACN, while AP will occupy a conveying role in the operation of ACN.
Secretary General of Alwaleed Philanthropies HRH Princess Lamia bint Majed commented: "At Alwaleed Philanthropies, we believe in partnerships. The partnership agreement between Alwaleed Philanthropies and NYU Abu Dhabi is a true example of integration and cooperation in the digital sector. Harnessing the power of academic and cultural education, Alwaleed Cultural Network represents a flexible model of communication. Alwaleed Cultural Network is designed to bring together globally important universities, museums, and cultural institutions to help create a more inclusive and connected world. This is done through an accessible online platform – and a trusted program of research, education, art, and community engagement."
NYUAD Vice Chancellor Mariët Westermann added: "At NYU Abu Dhabi we greatly value the transformative power of philanthropy to catalyze change for social good. We are excited by the opportunity to partner with Alwaleed Philanthropies, as its visionary philanthropy recognizes that the arts and culture are indispensable resources to our shared humanity. By bridging cultural divides, the Alwaleed Cultural Network is fostering vital understanding, empathy, compassion, and cooperation across borders."
ACN's patrons include Alwaleed Islamic Studies Program at Harvard University (USA), University of Cambridge (UK), University of Edinburgh (UK), American University in Cairo (Egypt), American University of Beirut (Lebanon), the History of Science and Pitt Rivers Museums at Oxford University (UK), and Pergamon Museum, Berlin (Germany). The partners share an understanding that diverse cultures have remarkable histories and exchanges in common. To this end, ACN's varied projects promote cross-cultural discourse and provide foundational support systems in the global academic and cultural ecosystem.
For more information on ACN, visit www.alwaleedculturalnetwork.org