Empowering Humanitarian Workers Worldwide: Alwaleed Philanthropies Joins Forces with The Humanitarian Leadership Academy for Enhanced Online Learning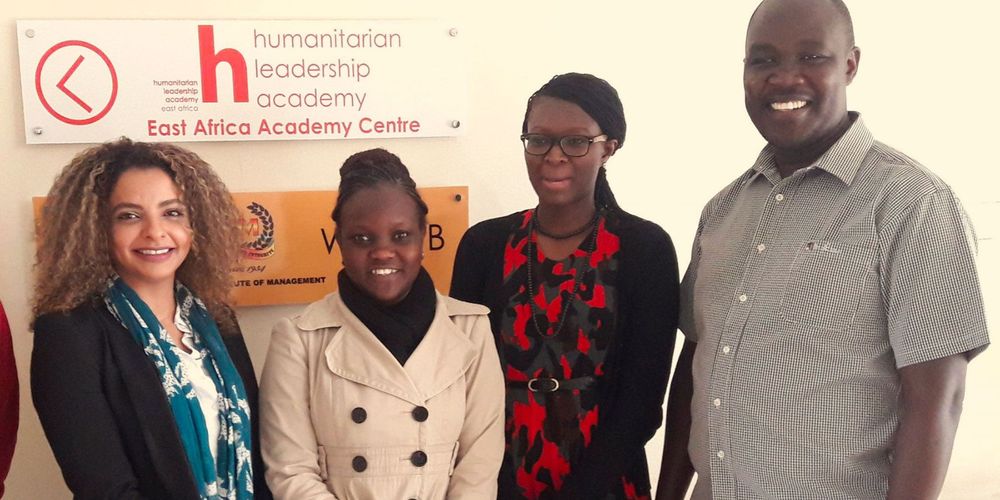 Revolutionizing Humanitarian Learning
In an era of rapid change and evolving demands, Alwaleed Philanthropies "Global" has stepped forward to provide crucial support to the Humanitarian Leadership Academy. This collaboration aims to empower humanitarian workers around the world by granting them access to facilitated learning through the academy's innovative centres and online platforms. Over the past five years, Alwaleed Philanthropies "Global" played a pivotal role in driving transformative change within the humanitarian sector, introducing cutting-edge technologies to enhance learning and engage a more diverse and global audience.
Fostering Localization and Global Impact:
The Humanitarian Leadership Academy has emerged as a leading force in promoting the localization of aid, working closely with local and national partners to develop learning programs that cater to the needs of individuals worldwide. By harnessing the support of Alwaleed Philanthropies "Global," the Academy has successfully empowered over 200,000 learners to access relevant and accessible humanitarian education through the Kaya platform. This achievement has been realised by curating a wider range of courses and modules, including the addition of at least 50 new learning opportunities on Kaya's platform.
Tailored Learning Experiences:
Recognizing the significance of context and individual needs, the collaboration has focused on delivering locally appropriate learning solutions. The Academy has strived to customize its programs to match the unique circumstances and challenges faced by humanitarian workers in different regions. To foster empathy and provide immersive learning experiences, the partnership has also produced eight virtual reality (VR) and 360-degree films, enabling learners to engage with simulations that encourage empathy-building and enhance their understanding of real-world scenarios.
Impressive Milestones and Global Reach:
The achievements of this collaboration have been nothing short of remarkable. Kaya's monthly registration rate experienced an astounding spike of 300%, reflecting the growing demand for scalable, online learning within the global humanitarian community. The platform has witnessed the addition of 98 new courses to its public catalogue, showcasing the Academy's commitment to continuously expand its educational offerings. The number of Kaya registrations tripled, peaking at an impressive 15,970, highlighting the increasing adoption of online learning by humanitarian professionals worldwide
This inspiring partnership between Alwaleed Philanthropies "Global" and the Humanitarian Leadership Academy has revolutionised the field of humanitarian learning. By leveraging innovative technologies, tailored content, and a commitment to localization, the collaboration has empowered a quarter of a million learners to enhance their knowledge and skills in the humanitarian sector. Through this ongoing partnership, the Academy and Alwaleed Philanthropies "Global" will continue to shape the future of humanitarian education, ensuring that humanitarian workers are equipped with the necessary tools and knowledge to make a lasting impact in their communities and beyond.