Alwaleed philanthropies collaborates with Hunarmand Association to revive the craft of carpet weaving in Uzbekistan and create job opportunities for women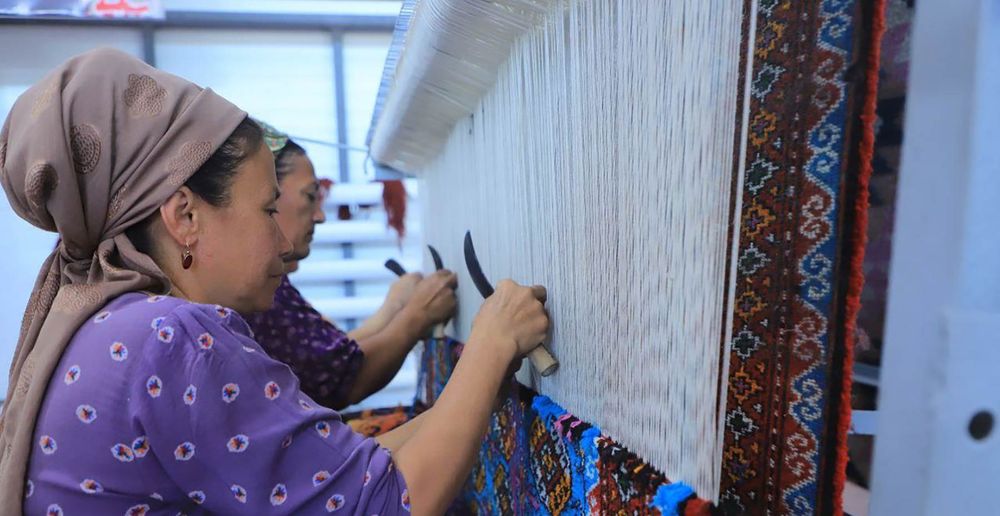 Beneficiaries
150 persons in phase 1
Project Duration
2021-2022
Continuing to empower women and preserve handicrafts, Alwaleed Philanthropies cooperated with Hunarmand Association to revive the craft of carpet weaving in Uzbekistan by training unemployed women to process local wool and weave carpets at home. This partnership aims at creating job opportunities that contribute to improving the standard of living and developing professional skills.
It is worth noting that the project targeted (150) people in its first phase, and this number is expected to increase based on the analysis of the training results.
Alwaleed Philanthropies, in cooperation with Hunarmand Association aims to:
Provide the necessary support and training in the light of improving the living standard of the unemployed women in Uzbekistan.
Enhance the participant's professional business skills to carry out carpet weaving at home.
2021 Accomplishments
Establishing two centers equipped with the materials and equipment required to provide a workspace for carpet weaving artisans.
Implementing a training program for a period of (10) days for (30) artisans.
Alfina Andisson Success Story- KickStart
Alufina Andisson lives in a rural community in Tete Province in Mozambique, where she cultivated rain-fed beans, maize, and groundnuts to support her large family of eight—earning an annual income of only 26,000 meticais ($434 USD). In her spare time, she worked as a street trader to further supplement the household income.
In December 2020, Alufina was selected as an ideal beneficiary for a MoneyMaker irrigation pump through KickStart's project with MLT, due to the abundant, but unused water resources on her farm. She seized the opportunity to establish a large, irrigated garden, which now boasts a full acre of thriving Irish potatoes, mustard greens, and covo, which she sells at the nearby, Domue Market. Since obtaining her pump, Alufina has turned her farm into a lucrative business, tripling her annual farming income to an estimated 77,000 meticais (1,283 USD) in just one season.
Alufina intends to diversify into other high-value crops such as green pepper and butternuts to maximize new farming income. She also wants to start selling green mealies to earn even more during the dry season. She is saving up her new income to build a bigger house for her family.