Prince Alwaleed Visits Housing Beneficiaries and Distributes 200 Cars in Celebration of Eid Al Fitr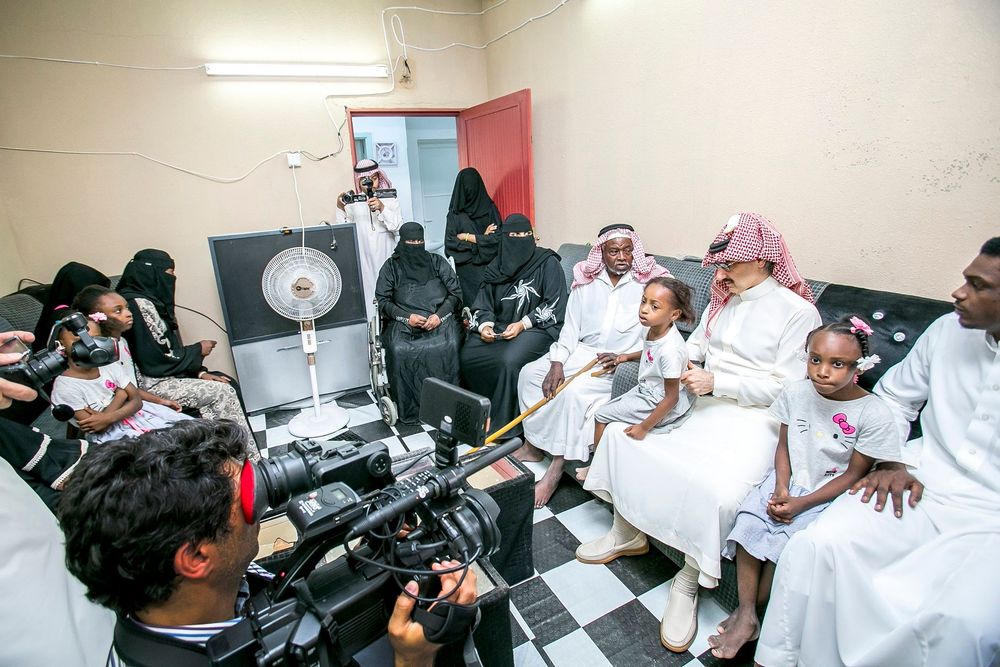 HRH Prince Alwaleed Bin Talal Bin Abdulaziz Alsaud, Chairman of the Board of Trustees of Alwaleed Philanthropies visited the Housing Units Project during the last days of Ramadan and distributed 200 cars in Celebration of Eid Al Fitr. HRH Prince Alwaleed celebrated Eid Al Fitr, with the residents of Al Hayir Alwaleed Philanthropies' Housing Project in Riyadh, Saudi Arabia, as part of the Housing and Cars Initiative. Thousands of eligible Saudi citizens have received housing units in the Al Hayir district. This action brought the number of beneficiaries of the Alwaleed Philanthropies' Housing and Cars Initiative to 21,000 Saudi citizens.

Upon HRH's arrival to the location, the people of Al Hayir gathered around him to express their genuine delight with his visit to share such a celebration. During the visit, HRH clearly expressed his interest in identifying the living conditions of the Al Hayir residents and their needs that could be met by the Foundation. In this regard, HRH Prince Alwaleed was adamant to hand over 200 cars to the beneficiaries in person. The Foundation seeks to improve the living standards of Saudi citizens through various community development programs. The "Housing and Car Grants" program is one of the most important local programs, as it supports Saudi families with low incomes by helping them reduce their monthly expenses that go towards housing rents and transportation.

His Royal Highness was accompanied by HRH Princess Lamia bint Majid AlSaud, member of the Board of Trustees and Secretary General of Alwaleed Philanthropies, Dr. Sheikh Ali Al Nashwan, member of the Board of Trustees at Alwaleed Philanthropies and Religious Advisor to His Highness, Manal AlShammry Senior Executive Manager to HRH Private Office, Mr. Hassan Mukhtar, Private Affairs Manager to HRH the Chairman, Ms. Amal Alkathiri, Executive Manager for National Initiative, and Ms. Safia Alattas, Project Office for National Initiative.

It is vital to note that Alwaleed Philanthropies are one of the pioneers in housing initiatives, in which eligible citizens were granted housing units. The housing initiative is a long-term strategic project in partnership with a number of organizations that focus on housing. They ensures the services reach those who deserve it nationwide. This is with the execution and supervision of both, Princess Lamia Bint Majid AlSaud, Secretary General of Alwaleed Philanthropies and Ms. Amal Alkathiri, Executive Manager for National Initiatives.

For over 37 years, Alwaleed Philanthropies has supported and initiated projects in over 124 countries regardless of gender, race or religion. It collaborates with a range of philanthropic, governmental, non-governmental and educational organizations to combat poverty, empower women and youth, develop communities, provide disaster relief and create cultural understanding through education. Together with its partners, it helps build bridges for a more compassionate, tolerant and accepting world.