Alwaleed Philanthropies Receives Award from Enjaz Saudi for Sponsoring the Growth Mindset Program "Yanmu"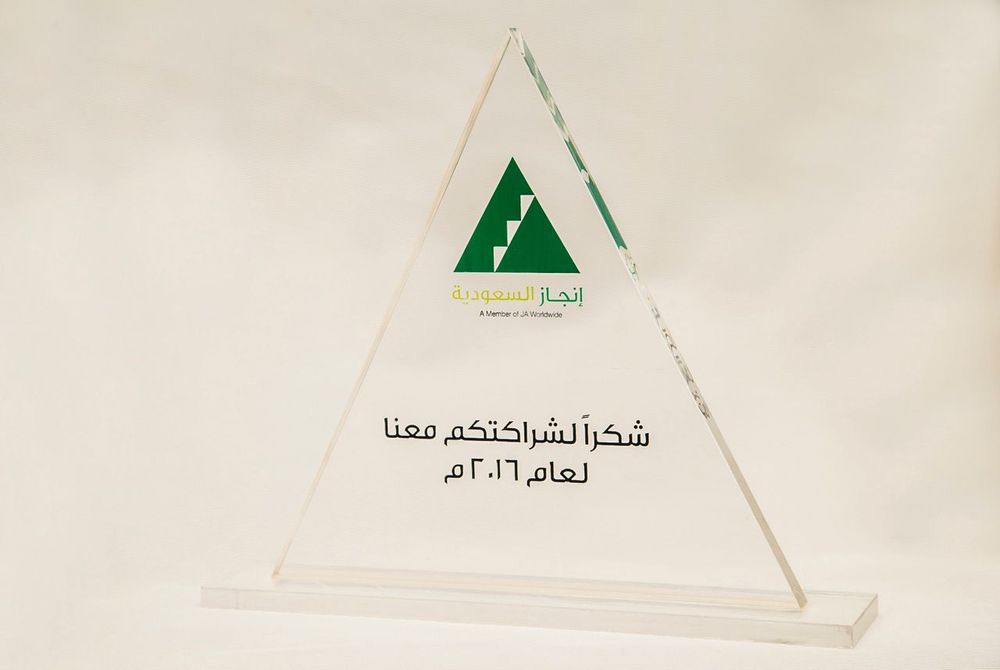 Alwaleed Philanthropies (AP), chaired by HRH Prince Alwaleed Bin Talal Bin Abdulaziz AlSaud, was awarded by Enjaz Saudi for sponsoring the Growth Mindset Program "Yanmu" that aims to empower youth and provide them with the needed life and career skills. 
Ms. Safia Al Attas, Project Officer of National Initiatives, received the award on behalf of HRH Princess Lamia bint Majed AlSaud, Secretary General of Alwaleed Philanthropies, during Enjaz Saudi's Annual Ceremony. The event was sponsored by the Deputy Minister of Education Dr. AbdulRahman bin Mohammed Al-Barrak and took place in the Intercontinental Hotel in Jeddah on Tuesday October 25, 2016.
The annual ceremony was attended by Enjaz Saudi's board of directors, along with members from the Ministry of Labor and Social Development, the Ministry of Education and the Human Resources Development Fund. Additionally, a number of supporters, volunteers, students and graduates of Enjaz Saudi participated in the ceremony. In this occasion, Ms. Amal AlKathiri, Executive Manager of National Initiatives, stated "Alwaleed Philanthropies is honored to sponsor the "Yanmu" program. The program has achieved exercising strong trilateral cooperation between the public sector, non-profit sector and private sector. The "Yanmu" program aims to engage with students, instructors and families. The purpose is to promote each individual's professional development, while also empowering the next generation of leaders whom will create a positive impact on Saudi Arabia's economy". 
In line with Alwaleed Philanthropies' commitment to youth empowerment, "Yanmu" aims to shift traditional attitudes towards certain jobs in the job market, foster job creation for Saudi Arabia's young population and create a sustainable impact on the work readiness, employability and national identity of Saudi youth, who comprise 70% of the country's population. With the support of the Ministry of Education and in partnership with Enjaz Saudi, The Talent Enterprise and Dimmam, "Yanmu" is the first program of its kind to be implemented in Saudi Arabia. 
For over 35 years, Alwaleed Philanthropies has supported and initiated projects in over 120 countries regardless of gender, race, or religion. We collaborate with a range of philanthropic, government, and educational organizations to combat poverty, empower women and youth, develop communities, provide disaster relief and create cultural understanding through education. Together, we can build bridges for a more compassionate, tolerant, and accepting world.