Alwaleed Philanthropies "Global" Supports Soma Mine Victims in Turkey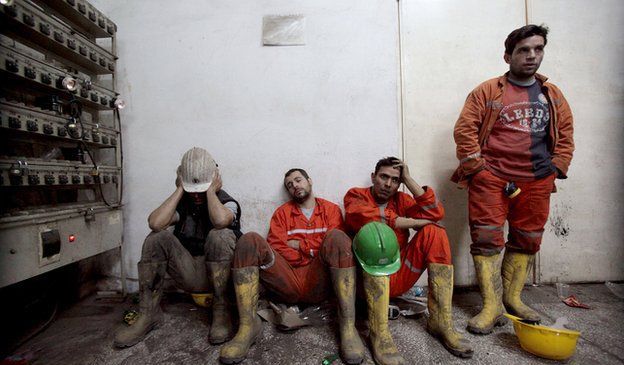 In support of the grieving people of Turkey, Alwaleed Philanthropies "Global", that is Chaired by HRH Prince Alwaleed Bin Talal Bin Abdulaziz Alsaud, is in contact with the Turkish Red Crescent Society to join their efforts to alleviate the pain and suffering of the families of the Soma mine victims in Turkey. The Soma mine explosion in Manisa was one of the worst disasters in Turkish mining history that occurred on the 13th of May 2014, leaving a nation in mourning.  The explosion resulted from a fire outbreak deep within the mine that burned continuously for two days before the Turkish authorities were able to contain and put out the fire.
 
Alwaleed Philanthropies "Global" has been in contact with the Turkish Red Crescent General Manager Dr. Mehmet Güllüoğlu to offer financial and moral support for the families of the mine victims in Soma and other districts in Manisa where the majority of the families reside.
 
When the explosion occurred, almost 800 miners were inside the mine, and after extensive search and rescue operations, on day four, the Turkish Minister of Energy Tanir Yildis confirmed that 301 miners had lost their lives in the fire. Rescue teams arrived at the scene of the explosion providing lifesaving procedures to the trapped miners. Four rescue teams conducted the search for the missing miners in dangerous conditions.
 
The Turkish government announced three days of mourning for the victims of the mine explosion, and the Presidency of Religious Affairs announced that the following Friday prayers in all mosques across the country would be dedicated to the Soma victims.
 
Alwaleed Philanthropies "Global" are involved in a wide spectrum of humanitarian and philanthropic activities in more than 90 countries. Their focus areas are established around strategic initiatives, ranging from Disaster Relief and Community Development, to Women and Youth Empowerment, as well as Promoting Intercultural Understanding.