2600 Saudis Benefit from the 7th Housing and Car Grants Provided by Alwaleed Philanthropies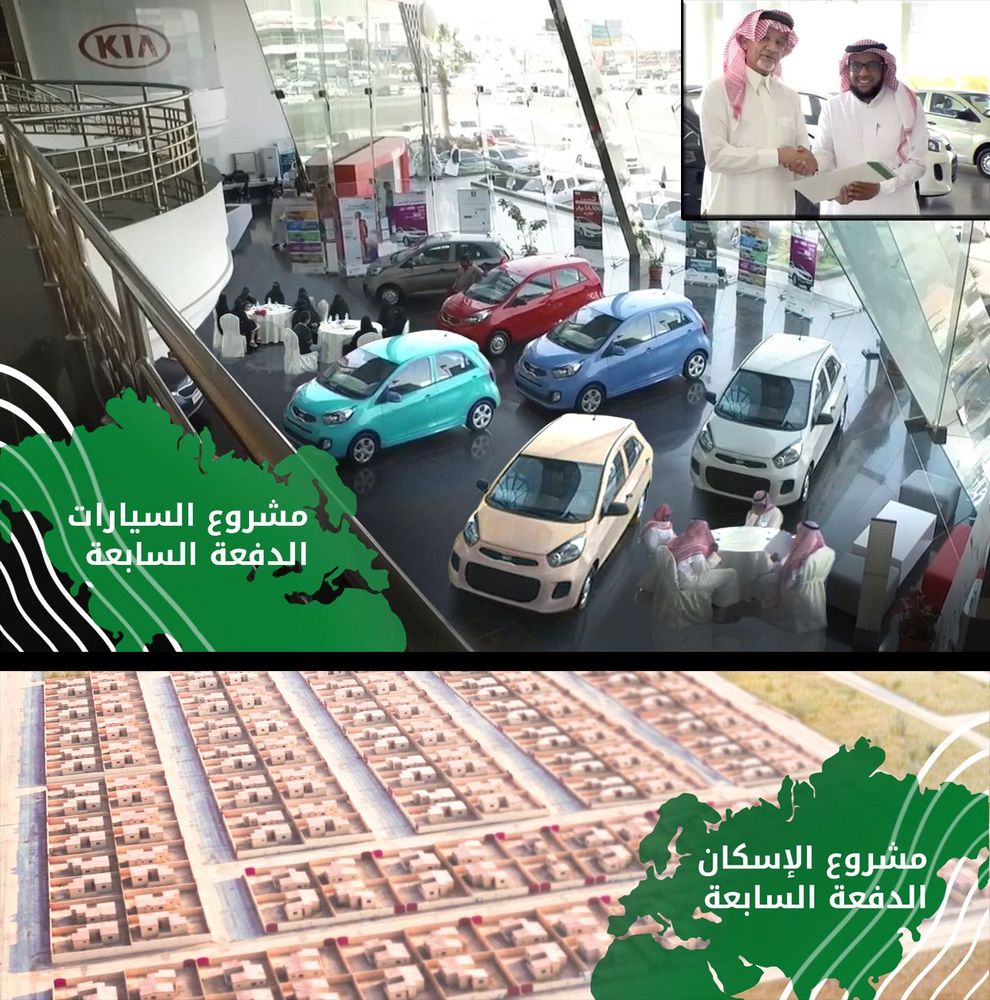 Alwaleed Philanthropies (AP), chaired by HRH Prince Alwaleed Bin Talal Bin Abdulaziz AlSaud, announces the names of the 2600 Saudi citizens benefiting from the 7th installment of its 'Housing and Car Grants' program. The program aims to provide 10,000 housing units and 10,000 cars to Saudi citizens throughout the Kingdom over the duration of 10 years. 
The foundation seeks to improve the living standards of Saudi citizens through various community development projects. The 'Housing and Car Grants' program is one of the foundation's long term initiatives, targeting Saudi citizens that are not eligible to apply to the Ministry of Housing and Infrastructure, based on criteria set by Alwaleed Philanthropies. The purpose of providing transportation is to reduce a household's monthly expenses, and help those families generate savings. 
Due to the great importance of this program, Alwaleed Philanthropies aims to continuously develop the program and upgrade the level of services provided to the community. The foundation has taken into account the average family structure in terms of the number per house hold, in addition to reassessing the needed space per household, which resulted in a delay in announcing the 7th instalment. After conducting field visits to the families in need and studying their different needs, Alwaleed Philanthropies delivered 400 square meter villas for all beneficiaries of 6th installment of the 'Housing and Cars Grants', located in Al-Ha'ir in Riyadh. Alwaleed Philanthropies' 'Housing and Cars Grants' program does not require fees and has no age limit for its applicants. 
The names of the 7th 'Housing and Car Grants' beneficiaries were announced along with a video of the 6th Housing and Cars installment on HRH Prince Alwaleed Bin Talal's twitter account @alwaleed_talal. 
"In line with HRH Prince Alwaleed's vision that all families have the right to a decent life, Alwaleed Philanthropies is delighted to be donating" said HRH Princess Lamia Bint Majed AlSaud, Secretary General of Alwaleed Philanthropies; "We aspire to change the lives of many families in the Kingdom for the better, giving them hope for a better future".
For over 37 years, Alwaleed Philanthropies has supported and initiated projects in over 124 countries regardless of gender, race, or religion. We collaborate with a range of philanthropic, government, and educational organizations to combat poverty, empower women and youth, develop communities, provide disaster relief and create cultural understanding through education. Together, we can build bridges for a more compassionate, tolerant, and accepting world as to what is agreed by the Board of Trustees with its current members, HRH Prince Khaled Bin Alwaleed Bin Talal Bin Abdulaziz AlSaud, First Deputy Chairman of the Board, HRH Princess Reem Bint Alwaleed Bin Talal Bin Abdulaziz AlSaud, Second Deputy Chairperson of the Board, HRH Princess Lamia bint Majed AlSaud, Secretary General of Alwaleed Philanthropies, His Excellency Dr. Yousef Al-Othaimeen, Secretary General of the Organization of Islamic Cooperation and the former Minister of Social Affairs, Ms. Nada AlSugair, Executive Director of Finance and Administration of HRH's Private Office and the Treasurer of Alwaleed Philanthropies and Dr. Sheikh Ali Al Nashwan, Religious Advisor to His Highness.