HRH Prince Alwaleed Bin Talal Centers were established in the World's Top Universities to promote intercultural integration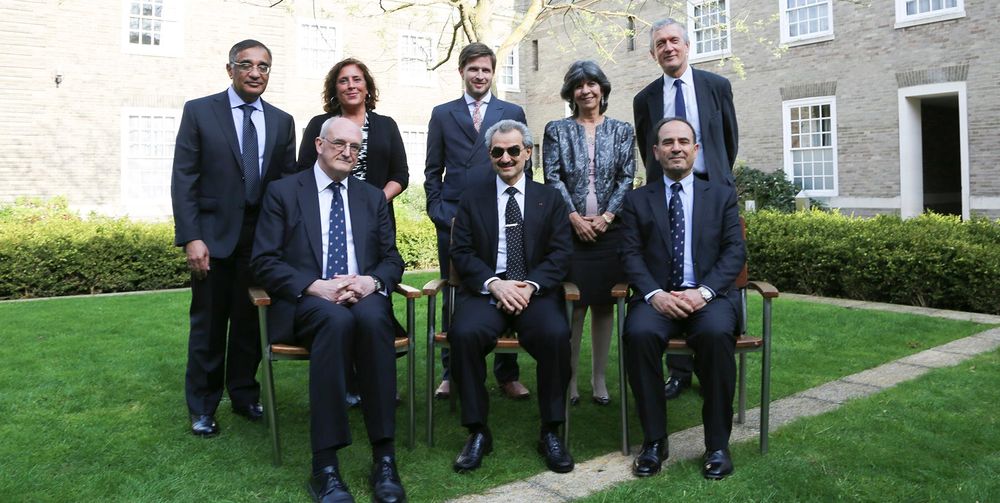 Based on the importance of knowledge and its vital role in deepening awareness and promoting cooperation and cultural integration among human societies, HRH Prince Alwaleed Bin Talal Centers were established to enable sustainable knowledge creation, dissemination and exchange through endowed chairs and rigorous academic programs and different outreach activities at the top universities in which they are based.
In addition to their impact within their local communities, the Centers collaborate with one another across borders, bringing a global perspective to their programs and events.
First- Georgetown University Center for Muslim-Christian Understanding
The Prince Alwaleed Center for Muslim-Christian Understanding is dedicated to promoting improved understanding between Muslim and Christian communities worldwide.
Second- Harvard University Islamic Studies Program
The Alwaleed Islamic Studies Program (AISP) at Harvard University is dedicated to furthering the scholarly study of Islam and the Muslim world on an interdisciplinary, global basis. By supporting and advancing studies in diverse disciplines that are trans-national and comparative, the AISP seeks to bridge gaps in understanding between the Muslim and non- Muslim societies and to ensure that Islamic studies at Harvard reflect the depth and breadth of Islam's historically rich and geographically diverse cultures.
Third: University of Edinburgh Centre for the Study of Islam in the Contemporary World
The Edinburgh Alwaleed Centre is committed to promoting a better understanding of Islam and the globalized Muslim world through pioneering research and innovative outreach projects.
Alongside its globally recognized academic research and teaching, the Alwaleed Centre has developed a reputation for delivering high-impact outreach projects, promoting a better understanding of Islam locally, nationally and internationally and building bridges of understanding across cultures and religions.
Four- University of Cambridge Centre for Islamic Studies
This center focuses on Public Policy Initiatives that include Contextualizing Islam in Britain project, Azhar-Cambridge Education Project, International Conference on Reforms in Islamic Schools, and Conference on Religious Broadcasting in the Middle East.
Five: American University of Beirut Center for American Studies and Research
AUB Sponsors conferences, seminars, and research fellows on critical issues in American Studies. As well, created a major in American Studies as part of the core AUB curriculum.
Six: American University in Cairo Center for American Studies and Research
This center offers an undergraduate minor in American Studies, Academic program focuses on the cultural, political, and intellectual life of the United States of America, multifaceted outreach program including student trips, media engagement, public conferences, and speaking events on campus.