Alwaleed Philanthropies Renews Partnership with KickStart International Enterprise to support young farmers in Sub- Saharan Africa with irrigation tools during COVID-19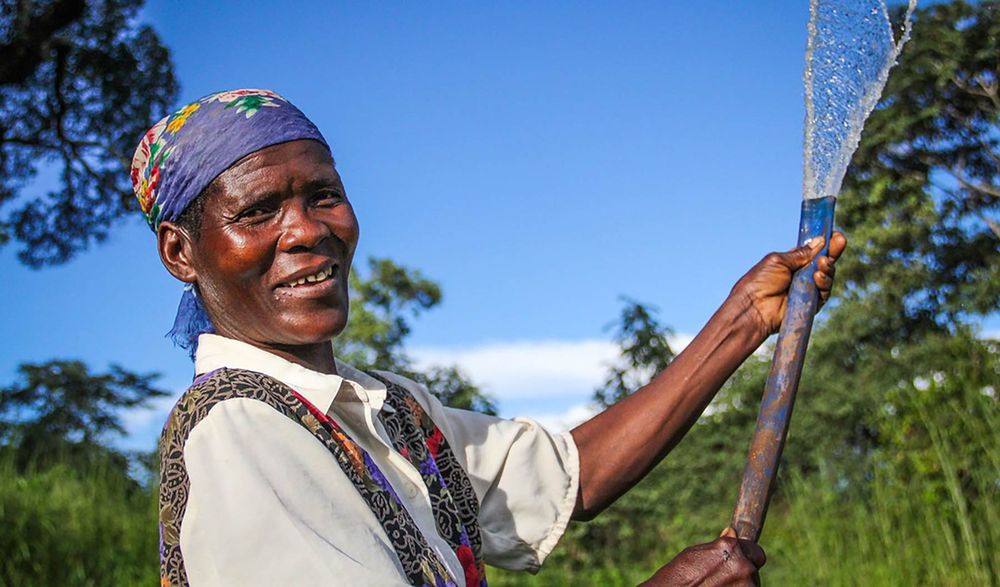 Total Beneficiaries
45,000 people lifted out of poverty
Beneficiaries in 2021
o 66,000 people lifted out of poverty. o Created 1,000 new profitable farming enterprises.
Driven by our strong will to improve the conditions of women and youth in Nigeria, Malawi, and Mozambique, during COVID-19, we renewed our partnership with Kickstart to enhance the immediate response to the needs of farming families with an aim to provide prosperous and resilient livelihoods.
Out of a desire to support communities most in need worldwide, we aim to:
Improve the conditions of rural women and young to expand livelihoods and increase food production capacities in three African countries: Nigeria, Malawi, and Mozambique.
Respond to the urgent need for increased incomes.
Respond to climate resilience created by COVID-19.
2021 Accomplishments
Delivering 1,632 irrigation pumps to smallholder farmers and rural entrepreneurs
Delivering 632 pumps to farmers in Nigeria and over 1,900 people have been enabled to climb out of poverty.
Delivering 502 pumps to farmers in Mozambique to lift over 1,900 people out of poverty.
Delivering 498 pumps to farmers in Malawi and providing training and tools to lift an estimated 1,900 individuals out of poverty.
Alfina Andisson Success Story- KickStart
Alufina Andisson lives in a rural community in Tete Province in Mozambique, where she cultivated rain-fed beans, maize, and groundnuts to support her large family of eight—earning an annual income of only 26,000 meticais ($434 USD). In her spare time, she worked as a street trader to further supplement the household income.
In December 2020, Alufina was selected as an ideal beneficiary for a MoneyMaker irrigation pump through KickStart's project with MLT, due to the abundant, but unused water resources on her farm. She seized the opportunity to establish a large, irrigated garden, which now boasts a full acre of thriving Irish potatoes, mustard greens, and covo, which she sells at the nearby, Domue Market. Since obtaining her pump, Alufina has turned her farm into a lucrative business, tripling her annual farming income to an estimated 77,000 meticais (1,283 USD) in just one season.
Alufina intends to diversify into other high-value crops such as green pepper and butternuts to maximize new farming income. She also wants to start selling green mealies to earn even more during the dry season. She is saving up her new income to build a bigger house for her family.