Alwaleed Philanthropies "Global" Joins Forces with Habitat for Humanity to Aid Families Impacted by Albania Earthquake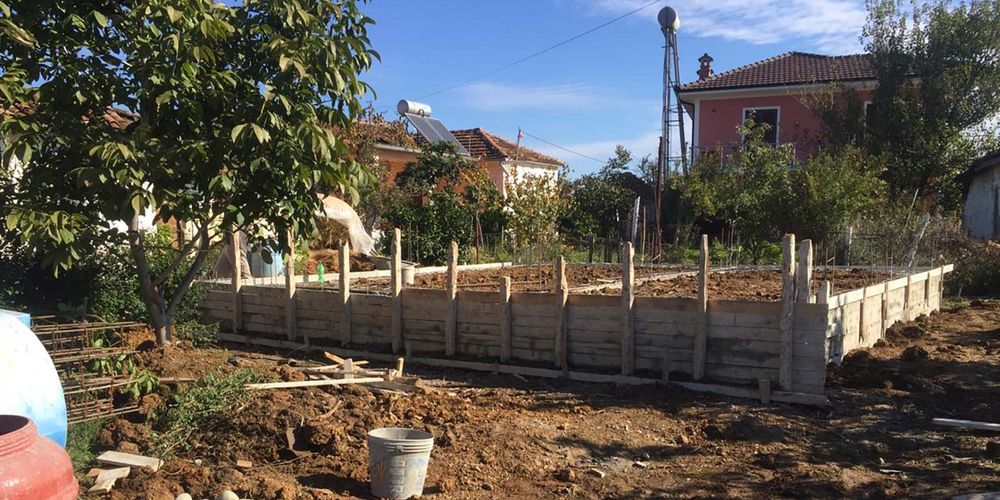 Beneficiaries
Up to date: 798 individuals.
In 2022: 498 individuals.
Targeting Range
Albania (Belshe, Lezha and Tirana-Durres).
In partnership with
A Comprehensive Effort to Restore Housing, Livelihoods, and Well-being
In 2019, devastating earthquakes rocked Albania, leaving countless families homeless and communities shattered. In the face of this crisis, an emergency response project emerged with a noble aim: to provide long-term recovery for the affected families. By focusing on crucial aspects such as housing, community-based training, income generation, and psycho-social support, this initiative strives to rebuild lives, restore hope, and pave the way for a brighter future.
Shelter, Reconstruction, and Empowerment
Albania, the country directly impacted by the earthquakes, became the project's focal point. The project set out with three primary goals in mind. Firstly, it aimed to provide families with temporary shelter, offering a safe shelters until permanent solutions could be implemented. Secondly, it sought to reconstruct houses for the most vulnerable families, providing them with a sturdy and secure place to call home once again. Finally, the project aimed to empower local non-governmental organizations (NGOs) by providing training and technical assistance on earthquake resilience techniques and standards.
Restoring Lives, One Family at a Time
The project's beneficiaries have experienced tangible improvements in their lives. Up to date, a total of 798 individuals have benefited from the project's initiatives. In 2022 alone, 498 individuals felt the transformative effects of the project's efforts, which targeted the most vulnerable members of earthquake-affected communities.
Rebuilding Hope, Brick by Brick
The accomplishments of the project in 2022 showcased its commitment to rebuilding lives and providing comprehensive support to affected communities. One of the standout achievements was the reconstruction of 24 houses, offering a fresh start to 798 individuals who had lost their homes. These reconstructed houses not only provided physical shelter but also symbolized the resilience and determination of the earthquake survivors.
In addition to housing, the project extended complementary support to affected communities and households. The focus on holistic recovery led to various activities aimed at nurturing social, economic, and emotional well-being. Engaging 193 children and youth in social activities provided a much-needed sense of normalcy and allowed them to heal through play and interaction. Moreover, 75 women participated in support sessions focused on employment opportunities, empowering them to regain financial independence and rebuild their lives. The project also made an impact on the local economy by providing livelihood support through employment in house reconstruction to 26 community members.
Rebuilding Lives, Building Resilience
As the project continues into the future, it holds the promise of further transforming lives and communities. By continuing to provide shelter, reconstruct houses, and empower local NGOs with the necessary skills and knowledge, the project aims to build resilience and create a lasting impact. The unwavering dedication to long-term recovery reflects a commitment to restoring not only physical structures but also the hopes, dreams, and well-being of earthquake-affected families in Albania.
A ray of Hope in the Aftermath of Tragedy
The long-term recovery project in Albania stands as a ray of hope amidst the devastation caused by the 2019 earthquakes. By addressing essential needs such as housing, livelihoods, and psycho-social support, it is rewriting the narrative for affected families. Through compassion, resilience, and dedicated efforts, this initiative brings solace and restoration to those who have endured unimaginable loss. As the project moves forward, it continues to inspire and uplift, proving that even in the face of adversity, the human spirit can rebuild and thrive.