Alwaleed Philanthropies "Global" supports Habitat's rebuilding efforts in Ecuador, Japan and Sri Lanka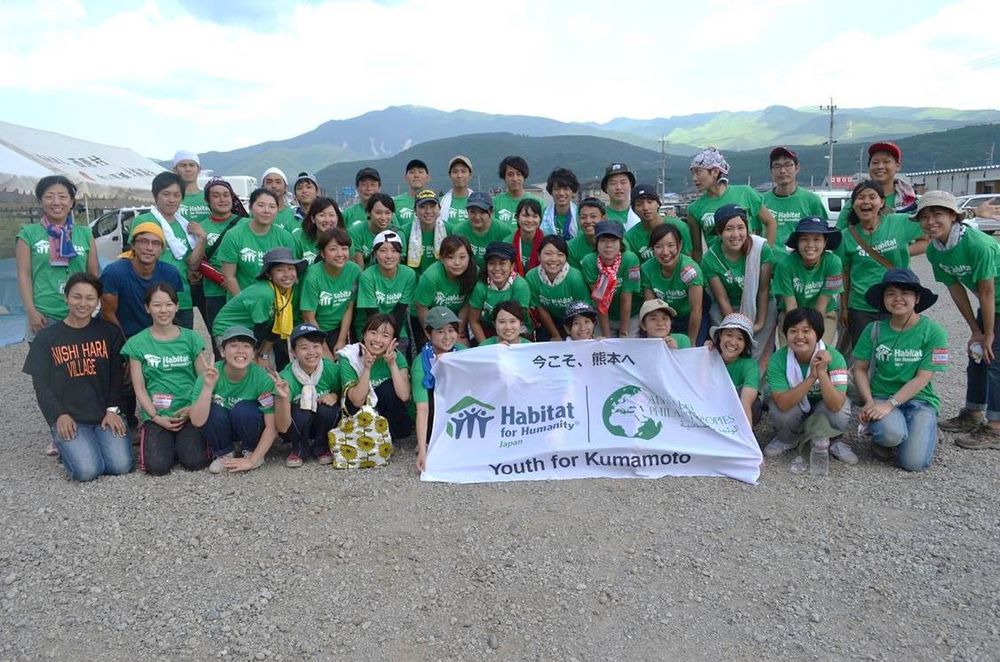 Alwaleed Philanthropies "Global" (AP), chaired by HRH Prince Alwaleed Bin Talal Bin Abdulaziz AlSaud, has been supporting Habitat for Humanity's reconstruction activities in Latin America and Asia Pacific. Over the past year, the foundation donated almost $1.4 million to help families hit by disasters in Vanuatu, Nepal, Ecuador, Japan and most recently in Sri Lanka. More than 4,800 families now have improved homes.  
In Ecuador, almost 2,600 families, 13,000 individuals, received Habitat's emergency shelter kits. In addition, 220 of these families will receive shelter repair kits at a later stage. The country experienced a 7.8-strong earthquake on April 14, 2016.
Emergency shelter kits allow families to clean and fix their damaged homes immediately after the disaster. Within six months, identified families receive additional shelter repair kits. These packs are offered to the families who can renovate their damaged homes or can start building a minimum living space, either in a place of their own or on the lands temporarily assigned to them.
In Japan, which experienced a 7.0-strong quake and a number of aftershocks in April 2016, Habitat mobilized local youth volunteers to support 300 families, around 1,500 beneficiaries, in the Kumamoto region. Young people are involved in removing debris and damaged housing parts. At the same time, Habitat for Humanity placed 10 long-term volunteers in the Kumamoto region evacuation centers. They assist in assessing family needs in the area and coordinate volunteering activities.
In May 2016, Sri Lanka was hit by Cyclone Roanu, which caused severe floods in the area and led to substantial housing damages. The storm affected more than 1million people, claiming the lives of 116 individuals and displacing hundreds of thousands of people. Habitat for Humanity's disaster response program, through the support of Alwaleed Philanthropies "Global", will focus on a long-term support of the affected families in Sri Lanka. Within one year, Habitat plans to build 80 permanent homes, for 80 families, with disaster resilient features. 
Earlier, the foundation funded Habitat's reconstruction work in Vanuatu and Nepal, more than 1,900 families benefited from the distribution of emergency shelter kits and packs to insulate and keep homes warm in winter. 
 For over 35 years, Alwaleed Philanthropies "Global" has supported and initiated projects in over 120 countries regardless of gender, race or religion. Alwaleed Philanthropies "Global" collaborates with a range of philanthropic, governmental and educational organizations to combat poverty, empower women and youth, develop communities, provide disaster relief and create cultural understanding through education. 
 Habitat for Humanity International's vision is a world where everyone has a decent place to live. Since 1976, Habitat has helped more than 6.8 million people gain strength, stability and independence through housing, including home construction, rehabilitation and repairs and by increasing access to improved shelter through products and programs. Habitat also advocates to improve access to decent and affordable shelter and offers a variety of housing support services that enable families with limited means to make needed improvements on their homes as their time and resources allow. As a nonprofit housing organization, Habitat works in more than 70 countries and welcomes people of all races, religions and nationalities to partner in its mission. To learn more, donate or volunteer, visit habitat.org/emea.