Alwaleed Philanthropies Reveals the Reality of Street Beggars through its On-ground Simulation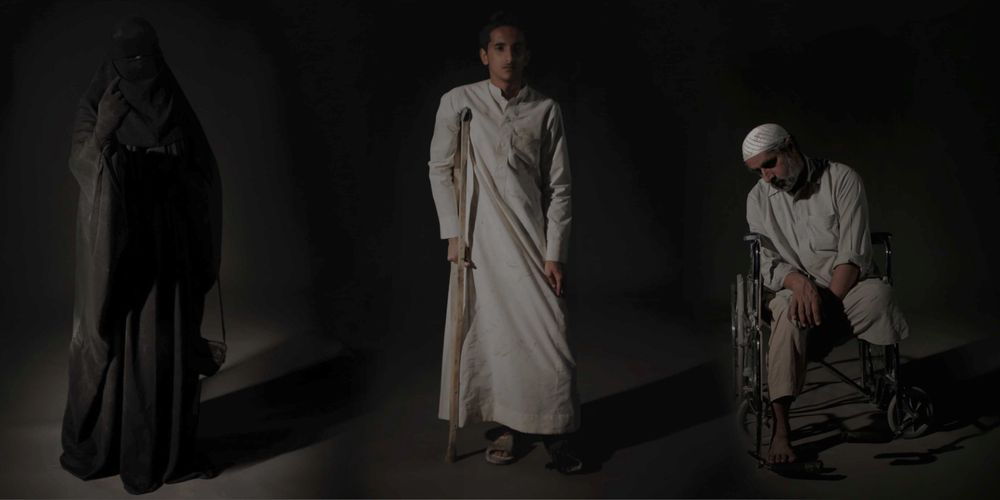 Alwaleed Philanthropies (AP), chaired by HRH Prince Alwaleed Bin Talal Bin Abdulaziz Alsaud, has announced the launch of a campaign aiming to prevent and limit the spread of begging practices during the holy month of Ramadan in Saudi Arabia. Through its sponsorship of the "Bisat Al Reeh" Ramadan Charity Exhibition in Jeddah and the Four Seasons Ramadan Tent in Riyadh, AP is able to showcase the experiences of real street beggars feigning disabilities and fake injuries in order to secure donations. 
According to recent studies, cases of begging rise by 50% in the month of Ramadan compared to other months. The money made from begging is widely reported to support substance abuse and other addictions. Research shows that the main reasons behind begging include extreme destitution, unemployment, family circumstances, and the sympathy of members of the community with the case of the beggars, which only serves to perpetuate the problem. Additionally, the increasing number of expats and the presence of street-gangs along with little knowledge of where and to whom people should donate are all reasons why more awareness campaigns should be implemented. 
Alwaleed Philanthropies sponsored the 17th annual "Bisat Al Reeh" Ramadan Exhibition in Jeddah, starting June 12, 2016 and lasting for 6 days. Through the support of the National Home Health Care Foundation, chaired by HRH Princess Adela bint Abdullah bin Abdul Aziz Al Saud, the exhibition aims to raise funds that serve patient needs and the development of new health care centers in Saudi Arabia. Alwaleed Philanthropies' continuous support of "Bisat Al Reeh" is part of its commitment to community development and enhancing overall health. 
Additionally, Alwaleed Philanthropies sponsored the Ramadan Tent at the Four Seasons Hotel in Riyadh throughout the holy month, where it was able to showcase the reality of street-beggars. The on-ground simulation was a first of its kind, where several video clips of various beggars played on a screen, showing methods of deception such as taking advantage of children, faking disabilities, or imitating older women. Finally, the device then displays the names of reliable charities and NGOs, which citizens can donate to safely. 
With over SAR 700 million made yearly from begging in Saudi Arabia, and the absence of a strong deterrent to prevent this epidemic from spreading, Alwaleed Philanthropies launched its anti-begging campaign in hopes of reaching out to donors and leading them to the right charities in the Kingdom. For more information on donations, the viewers are requested to visit: http://whotogive.com/
For over 35 years, Alwaleed Philanthropies support and initiate projects in 120 countries regardless of gender, race, or religion. We collaborate with a range of philanthropic, government, and educational organizations to combat poverty, empower women and youth, develop communities, provide disaster relief and create cultural understanding through education. Together, we can build bridges for a more compassionate, tolerant, and accepting world.