Alwaleed Philanthropies Partners with Ministry of Labor and Social Development to Equip Unsupported Females in Governmental Accommodations for the Labor Force and to Rehabilitate them Socially, Economically and Professionally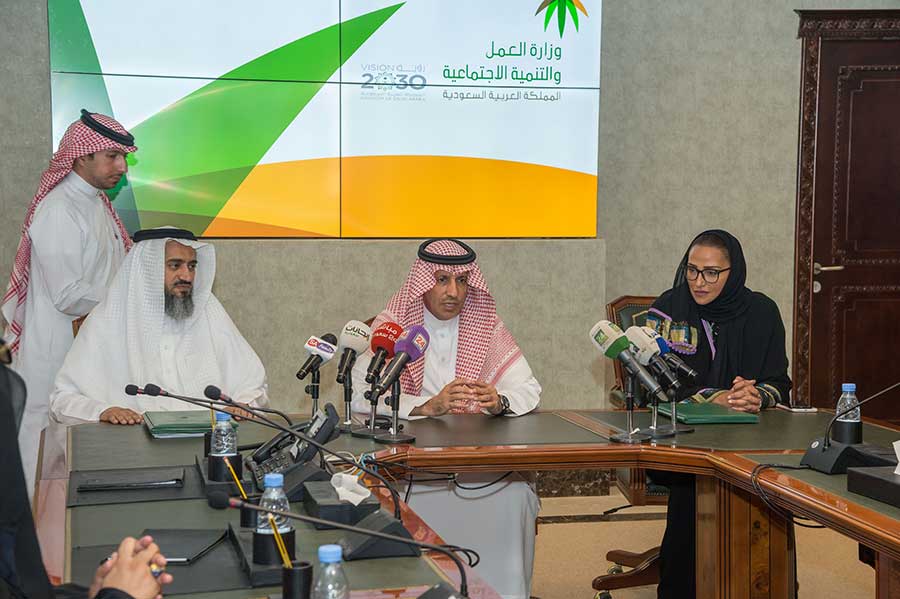 Alwaleed Philanthropies (AP), chaired by HRH Prince Alwaleed Bin Talal Bin Abdulaziz AlSaud, announces the signing of the MOU with the Ministry of Labour and social development to equip unsupported females in governmental accommodation socially, economically and professionally. Ali bin Nasser Al Ghafees, the Minister of labor and Social Development, was present during the announcement. The MOU has been established in order to support the participation of Saudi women within the workforce market in a productive and stimulating work environment. The MOU was signed on Tuesday, 19th of October, 2017 at the Ministry of labor and social development headquarters in Riyadh.
The memorandum of understanding was signed in the presence of HRH Princess Lamia AlSaud, the Alwaleed Philanthropies Secretary General, Ms. Amal Al Kathiri, the Executive Director of the National Initiatives Department. Alhijab bin Ahmad Alhazmi, whom is a representative from The Ministry of Labor and social development, and other representatives from the ministry as well. 
The Ministry has paid great attention to unsupported females in governmental accommodations through providing a stable living enviornment. Furthermore, focusing on developing the unsupported females socially and economically is in line with the Ministry's strategic plans for the upcoming years, which is also in line with Alwaleed's Philanthropies focus areas.
The initiative highlights to equip the unsupported females to empower them socially, economically and professionally through training to impact their personal lives and to create positive social change. In addition, the aim is to develop their productive and leadership skills, which will facilitate their participation in the workforce. 
For over 37 years, Alwaleed Philanthropies has supported and initiated projects in over 164 countries regardless of gender, race or religion. The foundation collaborates with a range of philanthropic, governmental, non-governmental and educational organizations to combat poverty, empower women and youth, develop communities, provide disaster relief and create cultural understanding through education. Together with its partners, it helps build bridges for a more compassionate, tolerant and accepting world.