Alwaleed Philanthropies "Global" explores role of tolerance in securing global peace and security at World Tolerance Summit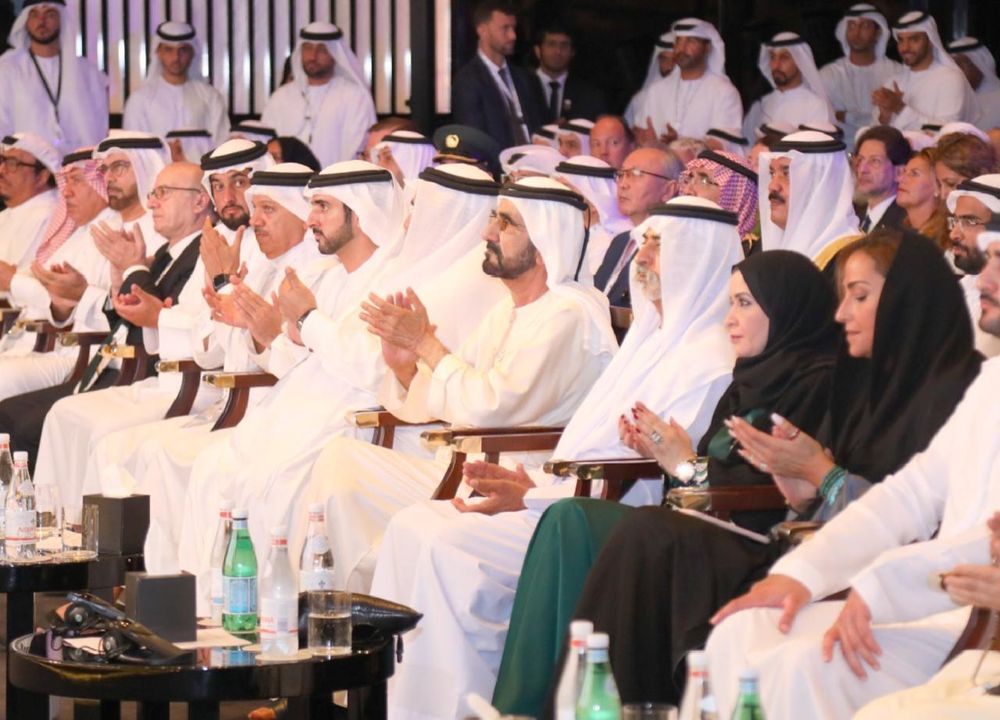 HRH Princess Lamia bint Majed AlSaud, Secretary General of the Foundation, among the keynote speakers.
Dubai, United Arab Emirates, 15 November 2018 – In the presence of His Highness Sheikh Mohammed bin Rashid Al Maktoum and His Highness Sheikh Nahyan bin Mubarak Al Nahyan, HRH Princess Lamia bint Majed AlSaud, Secretary General and member of the Board of Trustees at Alwaleed Philanthropies "Global", chaired by HRH Prince Alwaleed bin Talal bin Abdulaziz AlSaud, participated in a panel at the inaugural World Tolerance Summit in Dubai, where speakers set out a nuanced and empathetic vision for the importance of tolerance in the world today.
The Secretary General joined panel colleagues H.E. Dr. Amal Abdullah Al Qubaisi, President of the Federal National Council of the United Arab Emirates; H.E. Dr. Abdullatif bin Rashid Al Zayani, Secretary General of the Gulf Cooperation Council for the Arab States of the Gulf, Saudi Arabia; and Adama Dieng, UN Secretary-General's Special Advisor on the Prevention of Genocide, USA.
HRH Princess Lamia bint Majed AlSaud stated: "The only consistent factor we see that helps societies be tolerant is dialogue; we have to work together to solve our problems instead of hiding them. Bringing different sides together helps tolerance take root, and that is a cornerstone of the more than 1000 projects Alwaleed Philanthropies "Global" has undertaken over the past decades. The message of tolerance can be spread through society in multiple ways, and there are tangible steps leaders from around the world can take to promote peace and happiness within their societies."
Alwaleed Philanthropies "Global" invested more than 120 million USD in funding academic research with the aim of advancing mutual understanding and informed debate about Islam in the global age, through establishing six research centers at leading universities around the world; at Cambridge and Edinburgh in the UK; The American Universities in Cairo and Lebanon in the Middle East; and Harvard and Georgetown in the USA; in addition to the furtherance of healthcare research at Cornell University.
The Foundation is also keen to support the arts that bring cultures together through the establishment and restoration of two Islamic art centers at the Louvre Museum in Paris and the Pergamon Museum in Berlin.
The first-ever World Tolerance Summit (WTS) is an initiative of Dubai-based International Institute of Tolerance (IIT), established to forge alliances against extremism and sectarianism, and coincides with the International Day of Tolerance (November 16). IIT, part of the Mohammad Bin Rashid Al Maktoum Global Initiatives, acts as a think tank providing solutions to the challenges of extremism and sectarianism through promotion of a culture of tolerance.
For over 4 decades, Alwaleed Philanthropies "Global" has supported and spent more than 4 billion dollars on social welfare, and initiated more than 1000 projects in over 164 countries, managed by 10 Saudi female members, reaching more than 533 million beneficiaries around the world, regardless of gender, race, or religion. Alwaleed Philanthropies "Global" collaborates with a range of philanthropic, governmental, and educational organizations to combat poverty, empower women and youth, develop communities, provide disaster relief and create cultural understanding through education. It seeks to build bridges for a more compassionate, tolerant, and accepting world.