Alwaleed Philanthropies "Global" supports Urban Areas in The Arab Region to reduce the risks of infection with Corona and facilitate the return of refugees.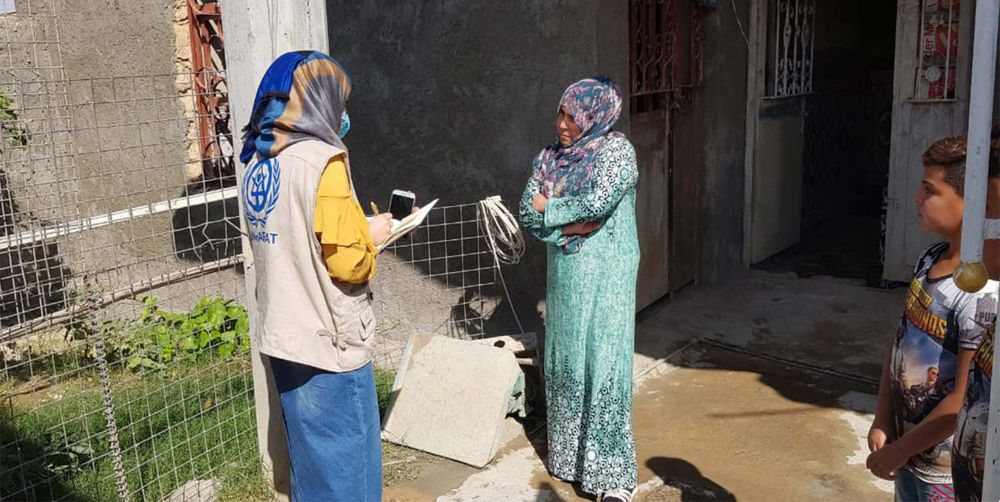 First: Support to COVID-19 preparedness and response in Iraq
Beneficiaries
319,406 and 60,600 reach via social media
Targeting Range
Heet District, Anbar Governorate, Iraq
In the context of the consecutive work to extend a helping hand to the most needy communities and reduce vulnerabilities to COVID-19, this project aims to build on UN-Habitat's on-going area-based and integrated efforts to rehabilitate damaged housing, water networks and health facilities in Heet district of Anbar governorate. The rehabilitation of housing, water networks and WASH facilities in health centers will help to reduce people's risk of infection – especially the elderly – and further encourage the return of IDPs to their areas of origin. In support of the Government's efforts and in line with WHO recommendations, and in coordination with the local authorities, UN-Habitat will target houses, water networks and clinics adjacent to its on-going project areas that are poorly equipped to confront this rapidly evolving crisis and where interventions are urgently needed.
Contribute to the overall reduction of COVID-19 transmission risks in Iraq.
Outcome 1: Improved living conditions and water and sanitation standards in underserviced and conflict-affected residential areas
Outcome 2: Increased access to potable water supply through the installation/upgrading of community water networks in underserviced and conflict-affected urban settlements
Outcome 3: Improved access to adequate water and sanitation facilities in public health facilities in underserviced and war-affected urban settlements
2021 Accomplishments
60 houses were rehabilitated.
262 families with (1,434) persons benefited from the extension of the water system.
7 Health facilities have also been upgraded with a focus on water and sanitation, including Heet General Hospital.
Second: Support Solid Waste Management Preparedness and Response to the COVID-19 Pandemic and Provision of Sanitation and Hygiene in Public Spaces in Bethlehem Area, West Bank, Palestine
Beneficiaries
277,400 and 2 million reach via social media
Targeting Range
Bethlehem, Palestine
The overall goal of the program is to supplement UN agencies, the Joint Services Council for Solid Waste Management of Bethlehem Governorate (JSC SWM) , and Camp Service Committees' (CSC) efforts to support Solid Waste Management (SWM) preparedness and response to the COVID-19 pandemic to further stabilize the community and strengthen the integration between refugees and host community in Bethlehem area. And aims at ensuring the continuation of basic public utility services in Bethlehem governorate Furthermore, the project will install handwashing units in multiple cities in Palestine. To complement these efforts, UN-Habitat will also contribute to the awareness-raising efforts of the government and other local and international partners.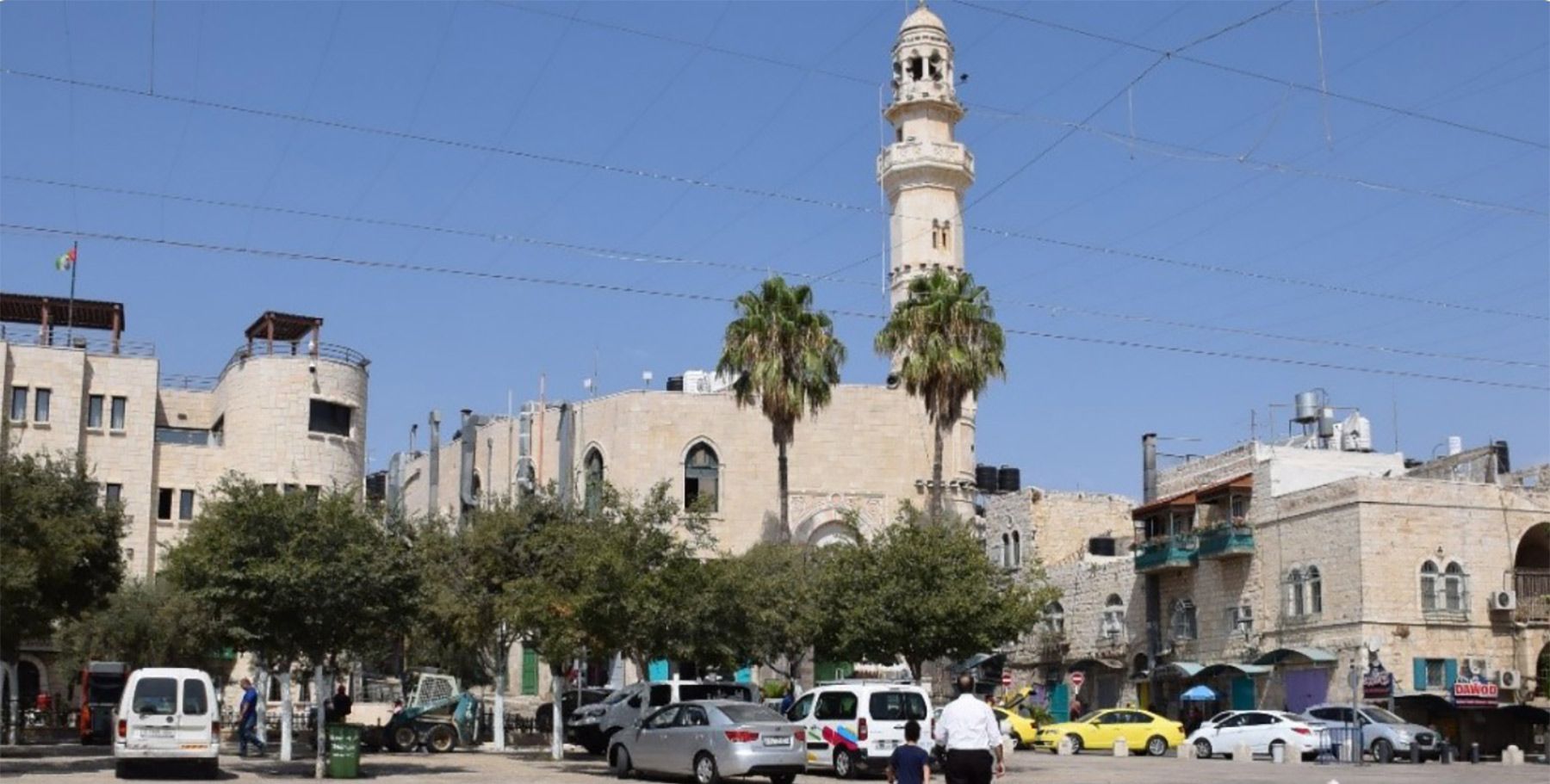 The project aims to support Palestinian urban, rural and refugee communities in the West Bank to cope with the crisis by ensuring the continuation of public utility services within the governorate of Bethlehem, which has been one of the governorates most hardly hit by the spread of the pandemic.
Supporting the continuity of the solid waste management services in the governorate, through its support to the JSC SWM by renewing the emergency contract with the United Nations Relief and Works Agency for Palestine Refugees in the Near East (UNRWA).
Distributing personal protective equipment to the JSC SWM workers, in addition to the installation of hand washing units across selected public spaces in the governorate.
Developing and installing hand washing units in public spaces to promote personal health and hygiene practices; and supporting local government units in tackling the crisis through raising awareness on COVID-19 in order to further reduce transmission and spread.
2021 Accomplishments
60,000 Palestinians were directly targeted, including about 20,000 refugees.
In Bethlehem Governorate, 217,400 people were indirectly targeted (49% of young women and more than 33% of young people).
Third: Supporting and advocating for the most vulnerable to Covid-19 in informal settlements in Khartoum, Sudan
Beneficiaries
26,800, and 12 organizations
Targeting Range
Khartoum, Sudan
The project aims to prevent outbreak of COVID-19 and community transmission through expanding of shelter with additional temporary shelter, and WASH facilities in vulnerable congested informal neighborhoods of Khartoum in Sudan.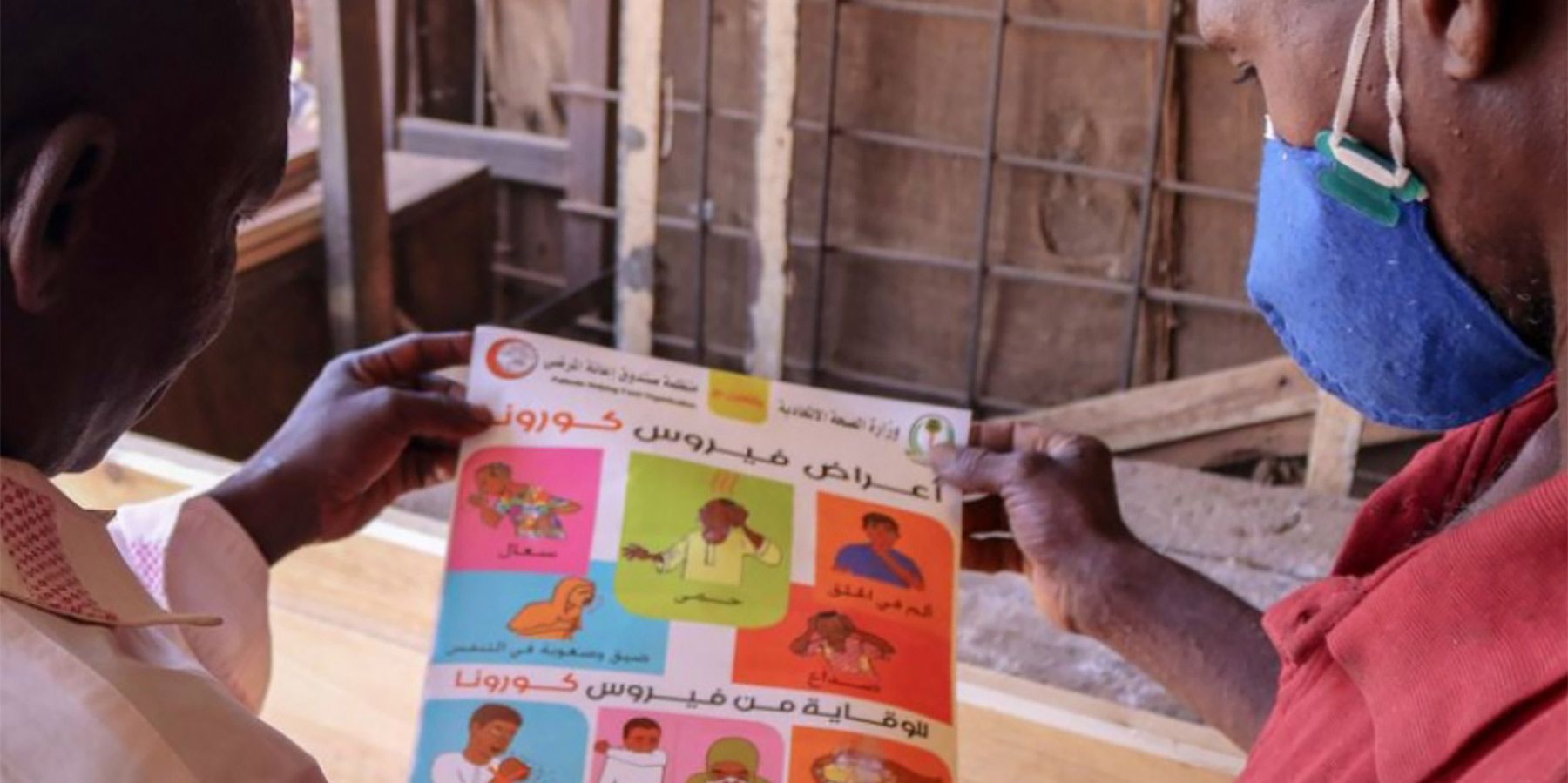 Reduced COVID-19 transmission risks through expansion of shelter and WASH facilities, and adherence to the required social distancing particularly in congested overcrowded and underserviced informal settlements in Khartoum urban areas.
Decreased exposure of, and risk of vulnerable groups to pandemic Coronavirus in informal settlements through awareness raising campaigns.
Increased opportunities for engaging local volunteer groups and NGOs to respond to health crisis.
2021 Accomplishments
The scope of housing was expanded to include (1,800) homeless, including street children.
25,000 people have benefited from the services of water, sanitation and hygiene facilities (WASH) and awareness campaigns.
Fourth: Support mitigation measures in Syrian cities in responding to COVID-19 pandemic
Targeting Range
Jaramana, Duma, Harasta, Al Tal, Set Zaynab and Al Zabadani cities in Rural Damascus, Syria.
The project aims at reinforcing the preparedness of Syrian communities to respond properly to a potential outbreak of COVID-19 disease, by improving health and environmental conditions, through decontamination measures, safe management of solid waste, and supporting community-based initiatives to address disease outbreaks in targeted areas.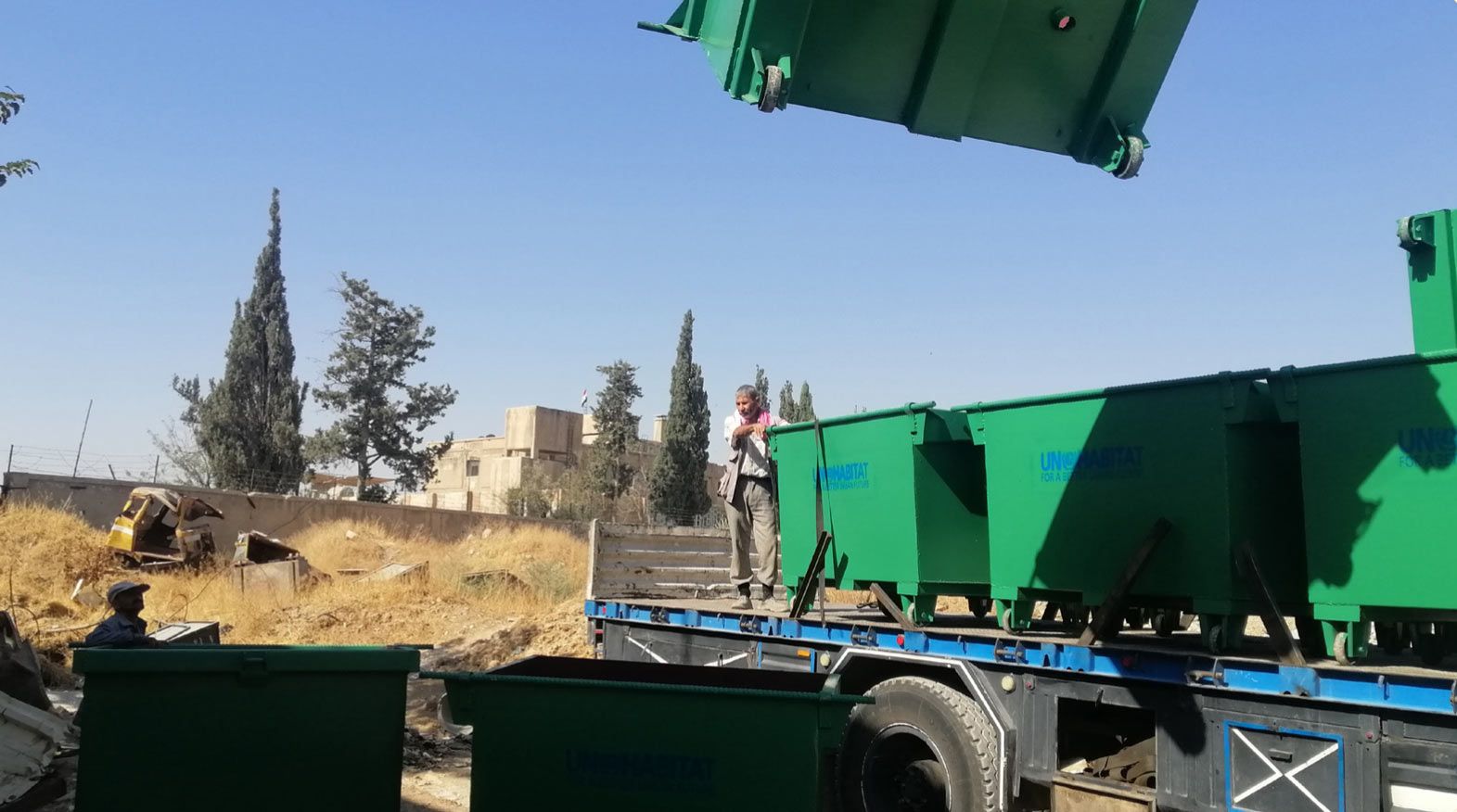 The action is composed of intersecting expected results which are composed of a set of outputs/activities (see below):
COVID-19 transmission is reduced in densely populated urban areas and informal settlements, particularly in high risk locations hosting vulnerable populations.
Community engagement is scaled up, through the activation of local structures and volunteer networks that accurately identify, and respond to, local needs.
Municipalities and local communities' crisis response is increased, with actionable measures taken to mitigate the short- and medium-term impact of COVID-19.
2021 Accomplishments
Hygiene and cleaning campaigns targeted 225,000 beneficiaries in six municipalities.
Sewage house links were rehabilitated, as 297,000 people benefited in six municipalities in the countryside of Damascus.
The number of beneficiaries was indirectly 410,000.
Fifth: Addressing vulnerabilities in the Urban Response to the Covid-19 crisis in Tunisia
Beneficiaries
Homeless people (estimated to around 800 persons).
Persons with precarious housing security or forcefully evicted from their homes due to the Covid-19 crisis (estimated around 4000).
Persons in need of low-cost housing (780 000 households).
Targeting Range
Tunis, Sousse, Sfax, Tunisia
The project focusses on addressing precarious housing conditions in the cities of Sousse, Tunis and Sfax through providing direct and emergency aid to the existing governmental and civil society structures that house the homeless in particular the 3 Orientation and Social Support Centers (in the 3 target cities) in charge of hosting the homeless people and their SAMU Social (Emergency Social Support Service), and civil society organizations with proven track record. Activities will include rapid rehabilitation and/or extension of governmental and civil society structures dedicated to the homeless, and tackling the rising low-cost housing needs through innovative quick-win solutions, methods and quality design.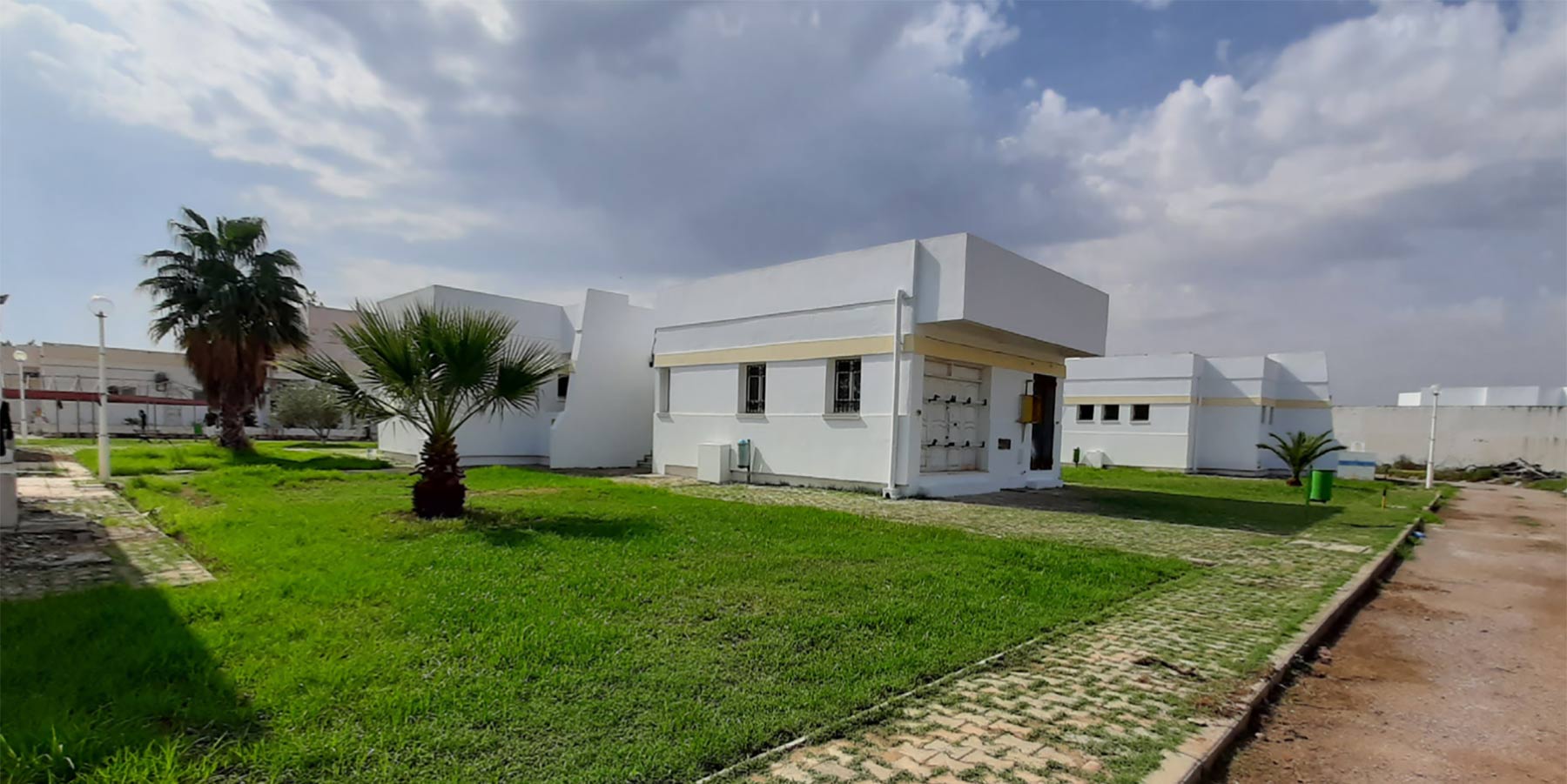 Rehabilitated, better equipped and safer governmental and civil society structures dedicated to the homeless.
Innovative low-cost and quickly buildable housing solution for low-income households ready for use by the Ministry of Equipment, Housing and Territorial Planning.
2021Accomplishments
Rehabilitation of, homeless rooms; rehabilitation of sanitary blocks; repairing the windows; landscaping the garden. In addition.
Organization of an Architectural competition for Innovative low-cost and quickly buildable housing solution for low-income households, where 95 students have participated.
Abu Ahmad Success Story- Heet, Anbar, Iraq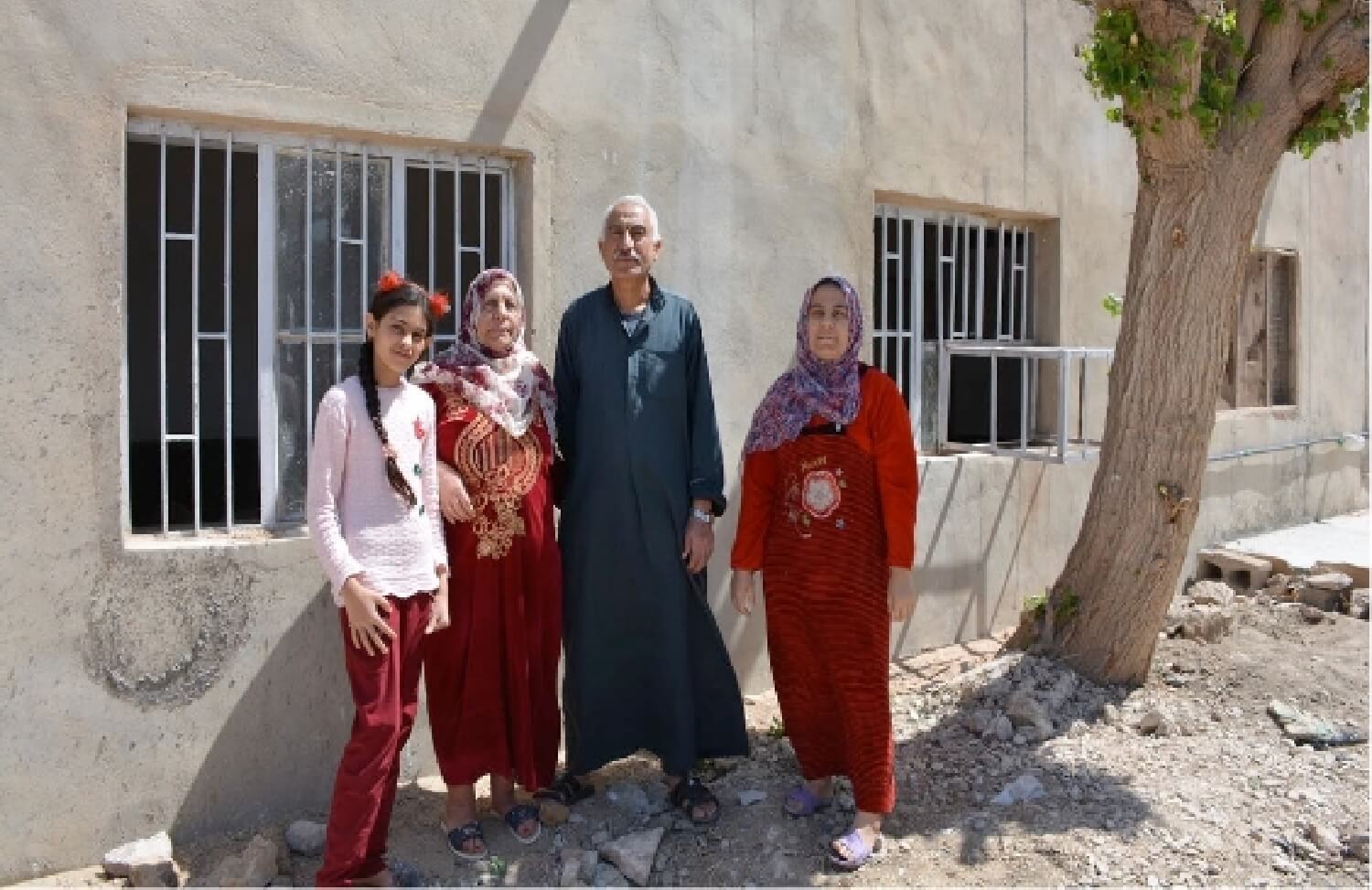 "My house was completely destroyed when we returned to Heet. After the rehabilitation efforts of Alwaleed project, my house became suitable for living. Now I can return to my home with my family and live in peace."
Mrs. Um Shawky Success Story- Heet, Anbar, Iraq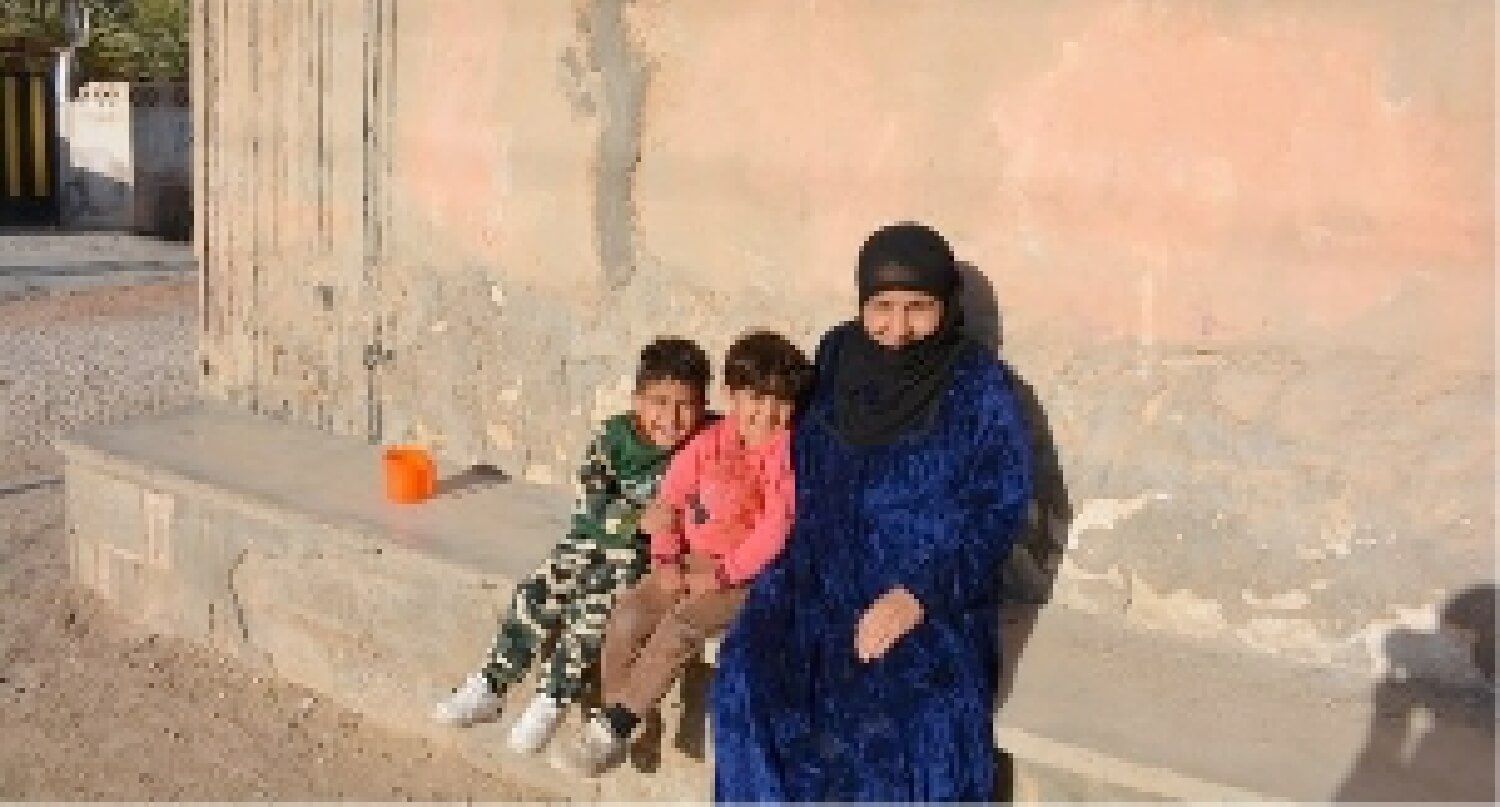 "I live with one of my sons and his family of 8, in this house which was damaged heavily during military operations, and we don't have the financial capacity to rehabilitate it after we returned from being displaced. We returned to the house and settled in the house as it was, but after the ar-rival of the project to rehabilitate our house, the condition of the house changed completely."