Alwaleed Philanthropies "Global" provides sustainable housing and green jobs in Africa to improve quality of life and community development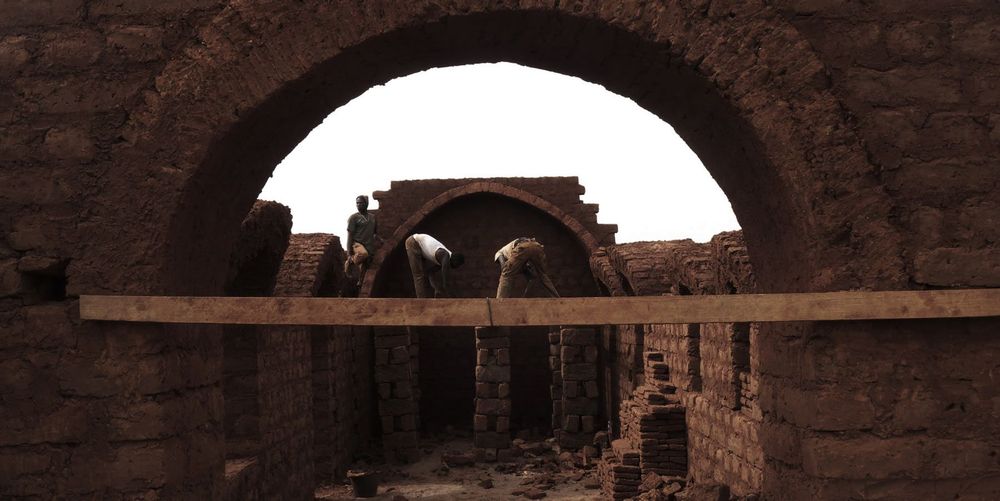 Beneficiaries
13,970 people
Targeting Range
Burkina Faso, Mali, Benin, Ghana, Senegal
In the context of believing in the development of societies around the world, and keenness to improve the quality of life for the communities most in need, Alwaleed Philanthropies "Global" worked to provide adequate housing which is considered a cornerstone of achieving stability on both the individual and social levels, in addition to fostering new green jobs to improve life quality of young farmers to reduce poverty in Sub-Saharan Africa.
This project aims to strengthen economic integration of young people in Burkina Faso, Mali, Benin, Ghana and Senegal during the off-season cultivation period by facilitating open access to new employment opportunities generating additional income to those doing their usual agricultural activities and allowing to conserve natural resources.
Training young people in a new green job including building Nubian houses.
Promoting the local demand for sustainable and adapted houses, i,e the Nubian Vault.
Consolidating the work in the region by involving the local sectors.
Developing new tools, activities and partnerships to support expanding our impact.
2021 Accomplishments
1- Environmental Impact:
3,200 trees were spared.
21,000 tons CO2 eq. saved.
2- Economic Impact:
$ 350,000 of local revenue was generated and reinvested in the local economy.
3- Social Impact:
800 families living in healthier houses (improved thermal and sound insulation).
4- Women Inclusion:
Conducted a workshop for 50 women to have training on how to promote their traditional methods of rendering and maintenance of earthen buildings.
5- First Vocational Certificate of Basic Qualification (CBQ):
Collaborated with the Ministry of Vocational Training in Burkina Faso to develop and formalize a First Vocational Certificate of Basic Qualification (CBQ) for masons specializing in the construction of Nubian Vaults.
Sidiki Sougue Success Story
The Nubian Vault Association has truly expanded my market strategies. Here, many people live in homes that are collapsing every day, and do not have the materials to rebuild new ones, but the incentives given made it possible.
When I used to build houses by using concrete blocks, I quit everything else to become a Nubian Vault builder because this building construction technique has very many advantages.
I have a lot of work to do now and I am enjoying security and open-mindedness. I have become a construction trainer. Building assistants and I are working hard to develop our market plan.