Alwaleed Philanthropies "Global" participated in supporting the Carter Center for Global Alliance to combat the spread of Guinea worm disease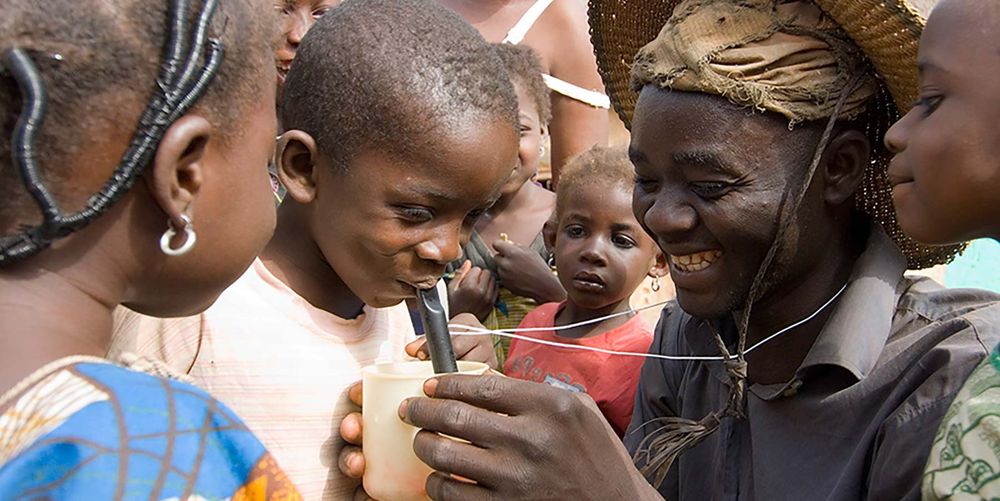 Beneficiaries
1 million people
Targeting Range
Angola, Cameroon, Chad, South Sudan, Ethiopia
In order to promote sustainable health programs around the world, Alwaleed Philanthropies "Global" participated in supporting the Carter Center for Global Alliance to combat the spread of guinea worm disease in endemic countries through community-based preventive interventions that monitor society and raise health awareness among families.
The Carter Center has led the global coalition to eradicate Guinea worm disease (GWD), Dracunculus medinensis, for over 30 years. This devastating disease is contracted when people consume water contaminated with Guinea worm larvae, which mature and mate inside a person's body.
To help complete the eradication of Guinea worm, a neglected tropical disease that remains only in remote poor rural villages in a few African countries.
To increase access to safe water for people in endemic areas through the provision of water filters and application of Abate® larvicide helps interrupt Guinea worm transmission.
To provide health education to encourage health-seeking behaviors.
2021 Accomplishments
Just 14 provisional cases of Guinea worm disease occurred in 2021, marking a 48% drop from the previous year, drawing nearer to the goal of global eradication. The cases occurred in four countries in Africa.

A Summit in March 2022 occurred to celebrate reaching closer to eradicating this disease and to encourage all the partners to continue supporting the project in this last mile.
Ethiopian commercial Farms Eliminate Tropical Diseases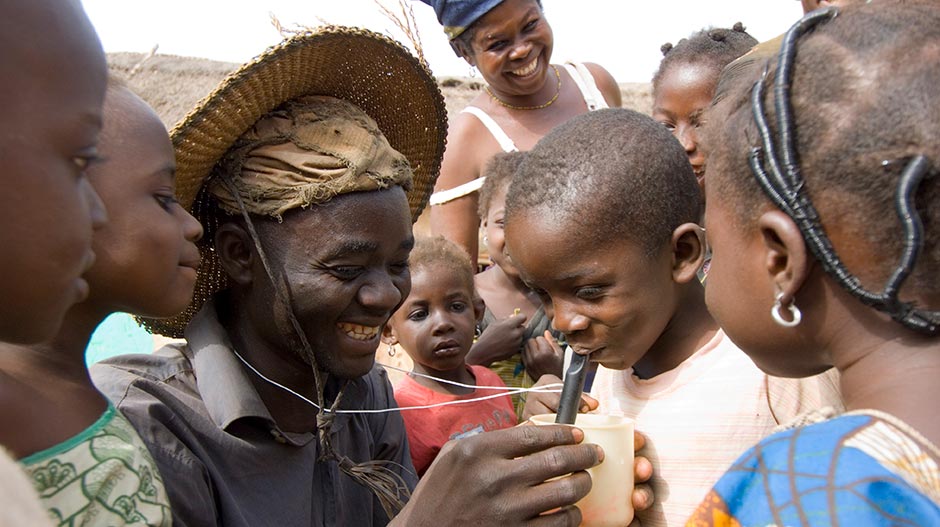 Farmers in the Gambella Region of Ethiopia are suffering greatly due to the spread of Guinea worm disease and river blindness, which has been killing people for some time, as a result of the lack of clean drinking water, and the contamination in the pools of the Gambella Region.
While the Carter Center and the Ethiopian Federal Ministry of Health have been working for decades to eliminate guinea worm disease, river blindness and lymphatic filariasis among agricultural workers by spreading awareness, modifying behavior, and providing the necessary medication.
Despite the contamination of most of the water sources in Gambella, there was a farm that was not affected by the disease called (Saif Commercial Farm, where water is pumped from this hole dug by humans and transported by truck to irrigation stations for workers in the fields.
There the water is filtered with the aim of removing water fleas that may carry larvae guinea worm. Then the workers are also provided with personal pipe filters that farmers carry on their shoulders.
But Maul's farm was so badly infested that the owner of Maul's farm asked Adhom to let him work with a team to prevent guinea worm, as there are eighty-one holes and irrigation ponds of various sizes on the large farm and a large stagnant water canal nearby.
These water sources are perfect breeding grounds for Guinea worm disease, and there are more than thirty other ponds in hard-to-reach forest areas.
Adhom took it upon himself to clean the ponds of guinea worm larvae, and established a group (twenty-six of them work during the rainy season and ten during the dry season) and began treating all these water sources with calculated amounts of one of the chemicals donated by BASF, a chemical that kills guinea worm larvae.
Adhom has also developed and maintained an organized periodical calendar to ensure that each water source is treated every 28 days.
Of course, the task of the team was very difficult and dangerous, as the canal is teeming with crocodiles, the forests are crammed with snakes, and the lions are wandering in the camp. "It is a very hard work but I will stick to it until the end," Adhom said.
Although he was working as a volunteer against Guinea worm in his village, he agreed to go to the farm to do the job. "But I am here and I will stay until they call me back to the village," he said.
Thus, Adhom set the most wonderful examples of volunteer work, and wrote an inspiring success story for all young people in Ethiopia, which shows strong will and hard work for the community health and their safety.