Alwaleed Philanthropies "Global" in cooperation with Habitat for Humanity provides support to the families affected by Albania earthquake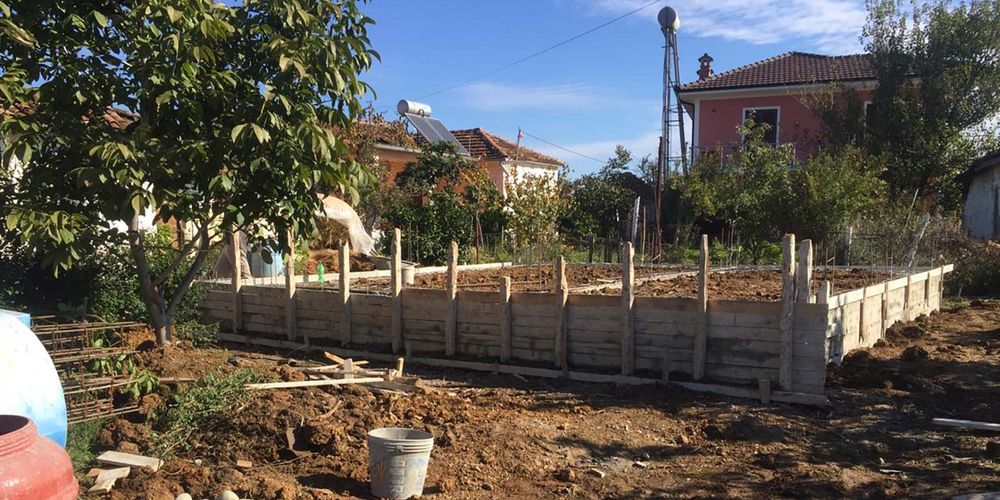 Beneficiaries
(4) houses under construction: 20 community members.
Community employment in reconstruction: 20 (additional) community members.
Temporary Shelter Units: 5 community members
Targeting Range
Albania (Belshe, Lezha and Tirana-Durres).
In continuation to our immediate response to support the areas affected by disasters and earthquakes, Alwaleed Philanthropies "Global", in cooperation with UN-Habitat, has taken the initiative to improve the living conditions of families affected by the earthquake that struck Albania on November 26, 2019, via repairing and rebuilding homes and distributing temporary shelter kits.
According to the official figures, more than 6,000 people were temporarily accommodated in tents, more than 4,000 in hotels and around 400 in community centers. The government inspected 14,069 buildings thereby (2,237) houses were assessed as destroyed, (851) as medium damage (851) and (4,618) houses as light-damaged. A further 44 apartment buildings were destroyed, and 6 schools had collapsed.
The overall goal of the project is to improve the living conditions of at least (102) families (approximately 408 individuals).
The project will result in:
At least 34 quake-damaged homes were repaired, some 17 ones with light repair; and 17 with major repair.
At least 16 significantly- damaged or totally- destroyed homes were reconstructed.
At least 200 community members from affected areas received basic necessities for living by means of participating in housing repairs and reconstruction activities.
52 Better Shelter Units were distributed.
Habitat For Humanity
2021 Accomplishments
1- Reconstructed 3 homes (24 houses in 2022).
2- Support was provided to affected communities and households, including:
203 children & youth were engaged in social activities.
22 women participated in support sessions focused on employment opportunities.
24 community members received livelihood support through employment in house reconstruction.
3- Out of the remaining 23 homes to be built:
15 out of the remaining 23 homes are currently under construction.
18 out of the remaining 23 permits have been issued.
16 out of the remaining 23 demolitions have been completed.