Alwaleed Philanthropies "Global" collaborates with Turquoise Mountain by providing training, connecting artisans to high-end markets, and promoting Myanmar crafts to a global audience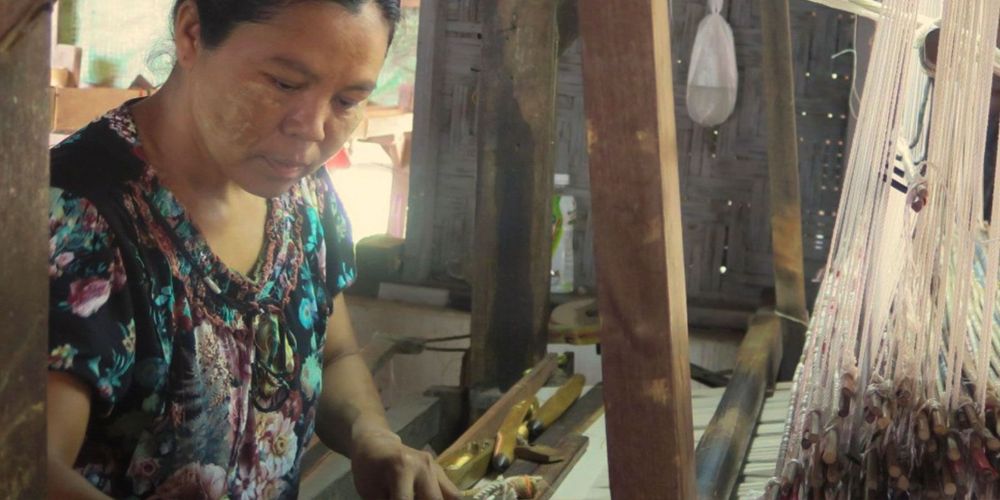 Beneficiaries
1122 artisans and builders
Artisans contribute to highlighting culture and shaping it according to innovative art that reflect the traditions through the fusion of the past and present.
Based on encouraging art and appreciating creativity, Alwaleed Philanthropies "Global" in collaboration with Turquoise Mountain Myanmar supported Myanmar artisans (majority women) by providing training, connecting artisans to high-end markets, and promoting Myanmar crafts to a global audience. The project also preserves the built heritage of Myanmar with the restoration of an iconic historic building and the training of builders in conservation techniques.
Training and supporting 250 artisans (majority women).
Improving the income of 75% of artisans trained.
Organizing two craft exhibitions.
Sell $700,000 in craft products.
Setting up a Cultural Design Centre.
Completing four deals in collaboration with Alwaleed Philanthropies "Global".
Provide on-the-job training to 200 builders in conservation techniques.
Training and mentoring 100 builders in conservation techniques, enabling them to win future projects competitively with higher wages.
All building partners (construction and architecture) take on at least one heritage conservation project per year.
Restoring and fitting out the Tourist Burma Building.
Achievements until 2021
Trained a total of 705 Artisans.
Conducted 42 training sessions and workshops across building, textiles, and jewellery skills.
Artisans' income increase on average by 30%.
Launched a new jewellery and fabric collections.
Artisans Succeeding Despite the Pandemic
Pi Hram Hliang is a 43-year-old Hakha Chin weaver.
Over the past year she has developed advanced weaving skills and taken on a leadership role in her community, passing on technical and design skills to other women weavers. Pi Hram Hliang lives in the isolated capital of Chin State, Hakha.
Weavers in this region have very limited access to markets and raw materials, as well as a limited array of products to offer the market – Pi Hram Hliang is used to weaving traditional skirts, using whatever yarns are available, which are invariably synthetic.
Since May 2019 Pi Hram Hliang has been working on 100% silk fabrics for headboards for a 5* Hotel in Yangon, inspired by a local heritage textile. "Before I started working on the silk piece, I heard some weavers in our training group saying that silk weaving is difficult. But for me, I agreed to weave for this project because if I could weave this successfully, we will be able to revive the silk weaving, which has almost disappeared."
Pi Hram Hliang has been leading design trainings for the silk headboard fabrics to nineteen other weavers in her community – she's an expert. She also attended a business training and this has inspired her to set up her own business.
Turquoise Mountain will be working closely with her to support her through the start-up phase. "After attending the Myanmar Artisan Toolkit training, I am highly motivated to start my own business using the skills that I learned in the training.
I would still need the support and helping hands that could guide me along the journey."