Alwaleed Philanthropies "Global" alongside with Gavi supports INFUSE by providing vaccines to developing countries and underdeveloped countries.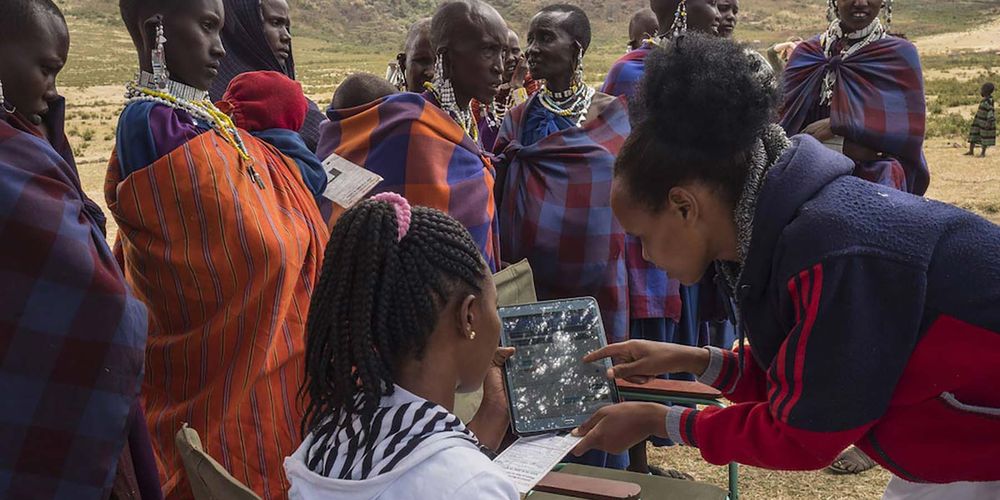 Beneficiaries
269,000 individuals:
30,000 Active Community Health Workers.
10,000 Active Community Health Workers.
5,000 Active Medical Officers.
20,000,000 Beneficiaries Tracked via CHIP platform.
200,000 Beneficiaries Tracked for RMNCH with CHIP platform.
INFUSE aims to identify proven solutions which, when brought to scale, have the greatest potential to modernize global health and immunization delivery.
INFUSE calls for innovations that can help GAVI, governments and partners to reach more children with life-saving vaccines in addition, works with expert partners to select the most promising innovations and "infuse" them with the necessary capital, expertise or other support needed to bring them to scale.
The platform will empower 70,000 frontline health workers to complete the following modules:
Digital Health Census: Complete a digital health census of a conservative estimate of 30 million people across the entire state of Rajasthan.
Reproductive and Child Health: Use the Khushi Baby software for longitudinal RMNCH tracking to track an estimated 2.2 million beneficiaries in the next three years across the entire state of Rajasthan.
COVID-19 and Primary Health: Use the Khushi Baby software for longitudinal tracking of COVID-19 cases, vaccines, and related primary health care issues across the entire state of Rajasthan.
2021 Accomplishments
KHUSHI Baby project was supported, which is a mobile health technology platform that empowers 70,000 health workers to track primary health care activities and services in places of last mile and underprivileged urban communities.
Due to the COVID-19 pandemic, KUSHI Baby increased their direct support to the government.
KHUSHI Baby has won the 2021 Technology Challenge Award.
Beneficiaries
50 Districts
Customized an application that uses text and voice messaging to inform caregivers about the importance of vaccination and send appointment reminders in local languages.
Enables health workers to capture data from the communities they serve—allowing them to create personalized immunization schedules for each family to reduce the number of dropouts.
2021 Accomplishments
"Vaccine-M" project is mobile technology for improving vaccine coverage in 50 health areas throughout Côte d'Ivoire, was also supported through the allocation of a text and voice application to inform caregivers of the importance of vaccination and to send appointment reminders in local languages.
More than 219 health agents were trained and equipped with mobile phones.
15,000 mothers were enrolled in the M-Vaccine application.
Beneficiaries
Innovators and children living in urban areas
VillageReach and Praekelt.org will perform the Services as described below:
Plan adaptation, implementation, and sustainability strategy and roadmap to set AlôVida Plus up for sustainable implementation.
Expand IVR messages to immunization and other health topics.
Add WhatsApp, with built in AI, to AlôVida Plus.
Develop Interoperable IVR, WhatsApp, and hotline system: Develop an integrated dashboard and robust database of self-reported feedback.
Increase government capability to analyze and use the data for decision-making.
2021 Accomplishments
The Health Chat project has also been supported to improve governments' current health hotline by adding high-level technologies such as integrating interactive voice recording, WhatsApp chat capabilities and developing integrated dashboards. This platform has been best used to support the dissemination and expansion of vaccines.