Alwaleed Philanthropies "Global" alongside with Gavi supports INFUSE by providing vaccines to developing countries and underdeveloped countries.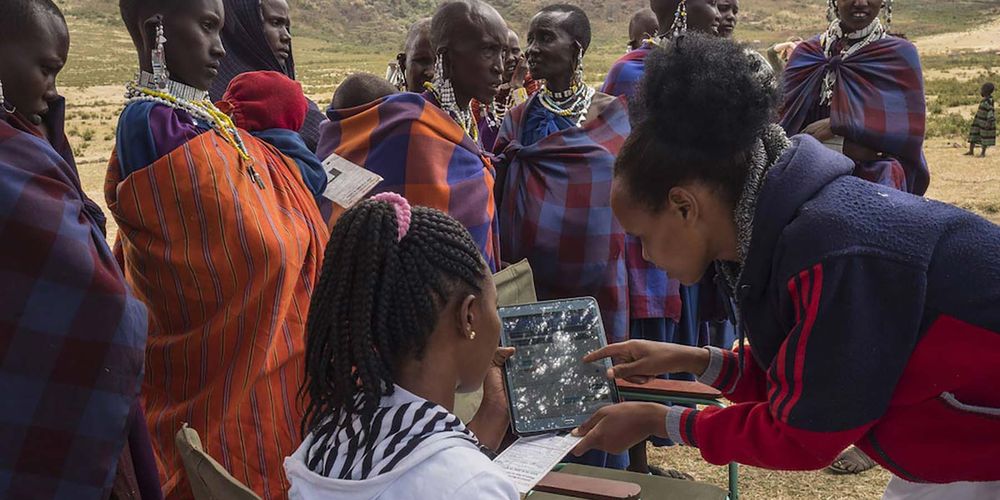 Based on the importance of supporting the health of children who represent human capital worldwide, Alwaleed Philanthropies "Global" is doing its utmost to join forces with the World Health Organization (WHO) and the Global Vaccine Alliance in supporting INFUSE projects to provide vaccines for children throughout three main projects:
Khushi Baby project.
"Vaccine-M" project.
The Health Chat project.
The Infuse project aims to
Identify proven solutions that, when brought to scale, have the greatest potential to modernize global health and immunization delivery.
Call for innovations that can help GAVI, governments, and partners to reach more children with life-saving vaccines.
Work with expert partners to select the most promising innovations and "infuse" them with the necessary capital, expertise, or other support needed to bring them to scale.
KHUSHI Baby project was supported, which is a mobile health technology platform that empowers 70,000 health workers to track primary health care activities and services in places of last mile and underprivileged urban communities.
2021 Accomplishments
Due to the COVID-19 pandemic, KUSHI Baby increased their direct support to the government.
KHUSHI Baby has won the 2021 Technology Challenge Award.
"Vaccine-M" project is a mobile technology for improving vaccine coverage in 50 health areas throughout Côte d'Ivoire, was also supported through the allocation of a text and voice application to inform caregivers of the importance of vaccination and to send appointment reminders in local languages.
2021 Accomplishments
More than 219 health agents were trained and equipped with mobile phones.
15,000 mothers were enrolled in the M-Vaccine application.
The Health Chat project has also been supported to improve governments' current health hotline by adding high-level technologies such as integrating interactive voice recording, WhatsApp chat capabilities and developing integrated dashboards. This platform has been best used to support the dissemination and expansion of vaccines.
Vaccinating children in marginalized communities of Nepal
Manju Mali, 34 years, is a resident of Chakraghatta Rural Municipality of Sarlahi District in Province 2. Manju belongs to a marginalized community known as 'Dom'. She has not been to school and lives in a thatched one-room house with bamboo walls with her husband and four children- three sons aged 10, 6 and 4 years and a 11- months-old daughter. Manju is a skilled bamboo worker. The major income of their household is through selling bamboo woven fans and baskets.
Manju is very active in her community; she participates in community events and helps her peers to make decisions around various household issues.
When Mahesh Karki, the local health facility in-charge, trained by UNICEF on defaulter tracing, met Manju, he asked her to support identifying unvaccinated children in the community. He explained to her that children must receive all doses of vaccines in the schedule. Manju immediately gathered women and explained to them the benefits of immunization.
She connected the mothers of eight unvaccinated children to Female Community Health Volunteers (FCHVs) who then counselled the mothers on vaccinations and referred them to the health facility. Through the FCHVs, the mothers came to know the benefits of vaccination, they were also convinced that mild side-effects following vaccinations were usual and would not harm their children and that vaccinations will prevent their children from getting sick.
Further, Manju approached the municipality leader and explained the situation with immunization uptake in her community. She requested the leader to visit the mothers of these eight children and convince them to seek vaccinations and to continue seeking vaccines until their children were fully immunized.
The municipality organized meetings with these families where the interaction focused on importance of immunization and the role of parents. Audio and video aids were used during the program. The local leaders stressed the need of full and universal immunization. This helped the community to appreciate the value of immunization and convinced them to get their children vaccinated.