Alwaleed Philanthropies "Global" alongside with Bill and Melinda Gates Foundation supports the Global Polio Eradication Initiative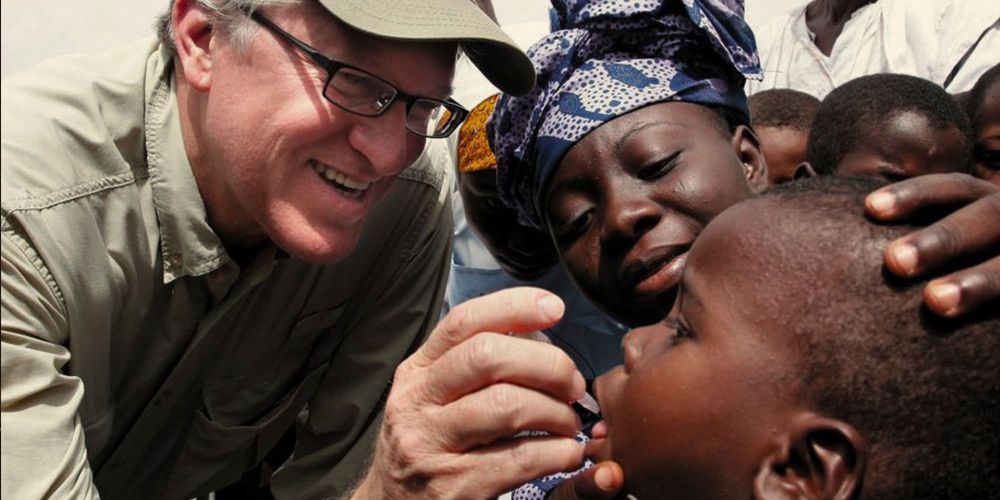 Duration
2019 and will renew annually depending on results
Beneficiaries
103 Million children were immunized with polio vaccines
Targeting Range
Pakistan, Afghanistan and Nigeria.
In line with the Alwaleed Philanthropies "Global" Foundation's approach to supporting children and working hard to improve their living and health conditions, in order for children to have a better tomorrow, we partnered with the Bill and Melinda Gates Foundation to award grants in support of the Global Polio Eradication Initiative.
The goal of the Global Polio Eradication Initiative (GPEI) is to permanently complete the eradication and containment of all polioviruses, so that no child ever again suffers from this debilitating disease.
The primary goal of the program is to eradicate polio and to ensure the world remains polio-free so that no child ever again suffers from this debilitating disease.

There is no cure for polio, but there are safe and effective vaccines. The strategy to eradicate polio is based on surveillance and vaccination—tracking the virus through disease and environmental surveillance and protecting every child from infection through vaccination (When all children are immunized, disease transmission will end and the world will be polio-free).

Large-scale administration of oral polio vaccine through mass vaccination campaigns has already pushed polio to the very edge of extinction. Finding ways to reach and protect every child is how the final vestiges of polio will be stamped out.

A secondary goal of the program is to harness the polio program's extensive assets for other global health efforts, leveraging detection and surveillance systems to tackle other diseases and training health workers to bolster health systems.
2021 Accomplishments
Pakistan:
For the first time in history, in early 2022 Pakistan passed a year without a single child paralyzed by wild poliovirus. Pakistan's last recorded case of wild polio occurred in January 2021.
Afghanistan:
There have been difficulties and continues to experience the ongoing transmission of type 1 wild poliovirus, reporting four cases in 2021.
There was a 3-year ban on polio immunization activities which was lifted in 2021.