Alwaleed Philanthropies "Global" Supports SPLASH in Providing Clean Drinking and Hand Washing Stations at Public Schools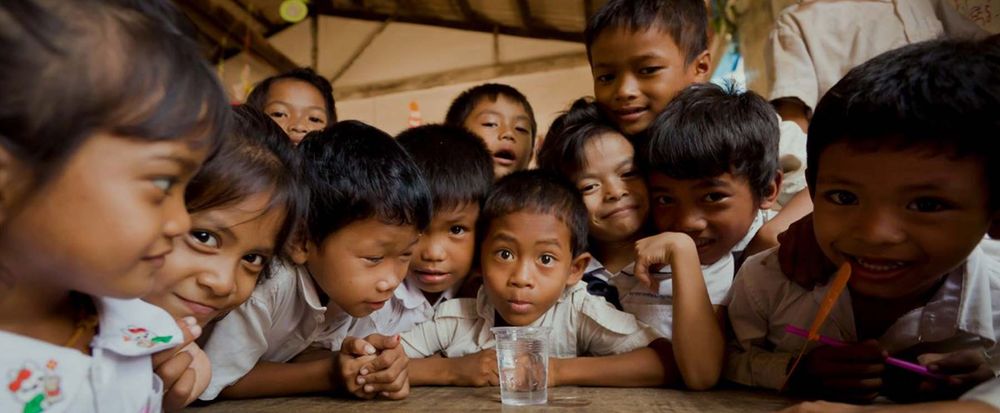 Beneficiaries
402,691 Children
Targeting Range
Kolkata, India
Due to the fact that health is an essential factor in creating a better future for children, Alwaleed Philanthropies "Global" took the initiative to support Splash's Project WISE (WASH in Schools for Everyone) in Kolkata, India will reach 90% of government schools (excluding rented or temporary schools serving less than 50 children) with Splash's comprehensive water, sanitation, hygiene (WASH), and menstrual health intervention, benefiting some 425,000 children by 2023.
The WASH interventions will take place at kindergarten through secondary public schools with large concentrations of underserved young people (often first and second-generation city dwellers) living in slum communities, informal settlements, and low-income housing.
For the first time, government schools in Kolkata will have clean drinking water, hand washing stations, behavior change programs, and child-friendly toilets that are cost-effective and sustainable.
The main goal focuses on having access to 90% of public schools in Kolkata with comprehensive WASH services and menstrual health intervention through SPLASH project, benefiting some 425,000 children by 2023. The impact will be healthier students and improved school attendance, especially for girls. There are additional objectives, as follows:
Improving WASH Infrastructure in schools to create the enabling environment for healthy behaviors.
Promoting WASH behavior change in children and adults.
Strengthening school-based menstrual health services for girls.
Developing a scalable, durable, and cost-efficient WASH in schools' model that can be effectively replicated beyond the initial target cities and countries.
Achievements until 2021
Group 1: 126 sites (152 schools) and 124,149 beneficiaries (115,558 kids) in both Kolkata & Addis Ababa.
Group 2: 197 sites (238 schools) and 220,751 beneficiaries (202,946 kids).
Group 3: 166 sites (166 schools) and 57,791 beneficiaries (54,967 kids) were completed in December 2021.
Hired 17 new staff in India and Ethiopia.
New content was developed to educate and motivate teachers and administration on the reasons to invest in operations and maintenance of WASH infrastructure.
Padma Success Story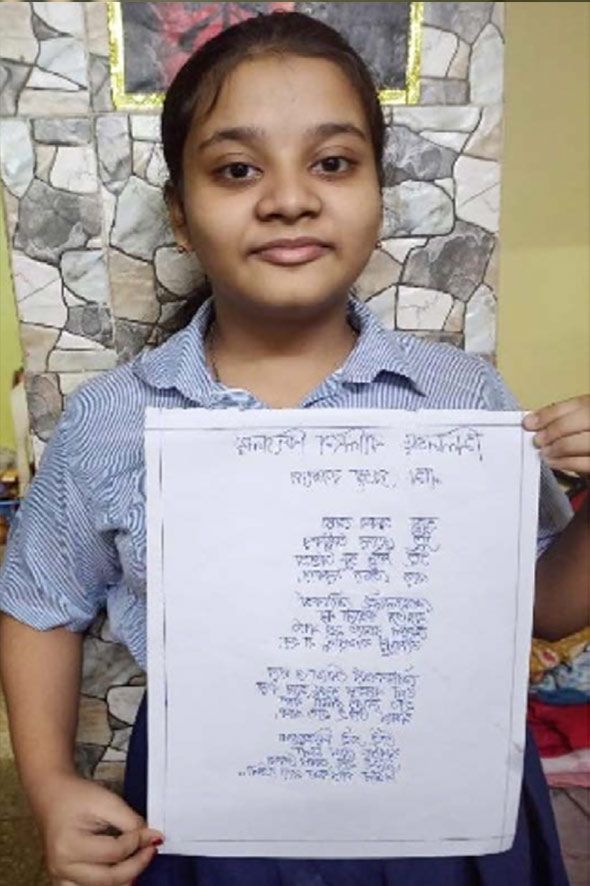 We all know that the COVID-19 pandemic has interrupted normal life for everyone. The education system in West Bengal, like many other places, has developed to adapt to the new normal.
Schools in West Bengal remain closed up to now and teachers are conducting online classes where possible in an effort to keep the children connected to education. Padma K. attends a school in Kolkata, West Bengal. This schools contains 285 students and 33 staff.
The Child Cabinet Training in this school was completed on 13 February 2020, about a month before the pandemic hit the region.
Padma is one of the Child Cabinet members and was an active participant in the training, saying that she loved the experience.
She is 14 years old and has a disability that delayed the start of her schooling.
She was in 4th grade in February 2020 and has since been promoted to 6th grade by the school after assessing her performance and level of learning.
In November 2020, when the world was still deep into the COVID fight, we still wanted to celebrate World Toilet Day.
Splash approached the schools, including Milangarh Balika Vidyalaya, to see if they could observe the day in their own safe way.
The headmistress of the school, Ms. Bandana Dutta Paul, reached out to the children who were available on WhatsApp and asked them to draw, write, and send in their thoughts directly to her.
Padma took it upon herself to participate, as she felt fortunate to live in a cheap apartment, knowing that many of her colleagues are completely more economically deprived and live in poor neighborhoods with poor hygiene and sanitation.
She thought she had a responsibility to improve the situation and knew she could use her voice to raise awareness, so she wrote a poem about World Toilet Day and sent it to her teacher.
Through this poem, she wanted to spread the message about the importance of using a toilet and the necessity of washing hands with soap after using the toilet, especially giving the risk of COVID-19.
Her headmaster liked it so much that she shared it with the other children and with her official Teachers' Circle community, so that they could share the message with other children in different schools.
Padma's initiative is an inspiration for others and shows that our collective work will stand stronger than any challenge, whether it is a physical challenge, natural disaster, or pandemic.
(Together, we can overcome these challenges and do our part to improve our situation).