Alwaleed Philanthropies "Global" Has Created New Spaces to Explore Islamic Arts in Musée Du Louvre and Improve the Visitors' Experience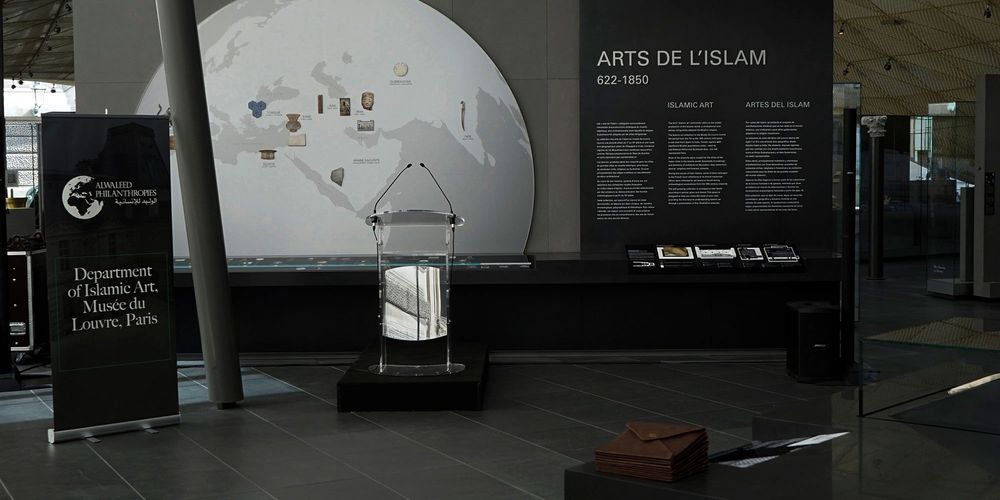 Beneficiaries
1,600,000 visitors
Targeting Range
Paris, France
On the basis of the fact that art is a universal language and vibrant method to achieve rapprochement between cultures and strengthen the bonds for communication between the Western and the Islamic cultures, Alwaleed Philanthropies "Global" established the Museum of Islamic Art at the Louvre Museum in Paris so as to highlight the importance of art, and preserve the masterpieces of Islamic art.
This development project has been separated into three distinct phases, which came into effect from 2019 until 2020.
The main ambition was to present to the visitors two new pedagogical areas strategically located inside the Department of Islamic Art: a presentation area and an Exhibition area. Those expanded spaces were delivered in June 2019 and officially opened on September 10. They include new mediation tools to improve the visitor's experience.
In the summer of 2019, as the first experience education exhibition, the department presented to the public Georges Marteau's donation, one of the most famous French collectors of Islamic paintings. This exhibition was a success.
In 2020, advanced educational resources were provided in the new Education area (also called Keys cabinet) to provide visitors with information about the Islamic culture and history, by means of storytelling and mediation.
Improving the general layout of the Islamic arts department.
Educating the international visitors of the Louvre Museum (10 million in 2019) about Islamic arts.
Teaching the visitor how to look at Islamic arts with innovative mediation tools.
Enriching the visitors' experience through new media and a reinforced human presence.
2021 Accomplishments
Completed the third stage of the project which is developing and opening of the "Educative and New media area", named The Key Cabinet. It was created for individuals, small groups and larger groups to conduct family activities, tales for young people, tours of works related to Islamic art, history and culture, performances by storytellers, special week-end programs.
Organized the exhibition "From the Mediterranean to India: Sharing Marquetry" from May to October 2021. This exhibition presented exceptional pieces demonstrating the art of marquetry; a technique consisting of placing on wooden frames pieces of ivory, bone, metal or precious wood. The exhibition highlighted one of the oldest examples of geometric marquetry known to the Islamic world, dating from the 9th century.
Completed the project after two years, despite the global sanitary crisis caused by Covid-19. The Department of Islamic Arts is now a reinvented and redesigned place, which welcomes visitors for special moments of encounter and exchange around Islamic arts, culture, civilization and history.