Alwaleed Philanthropies "Global" provided the necessary support to renovate the Museum of Islamic Art at the Pergamon Museum in Berlin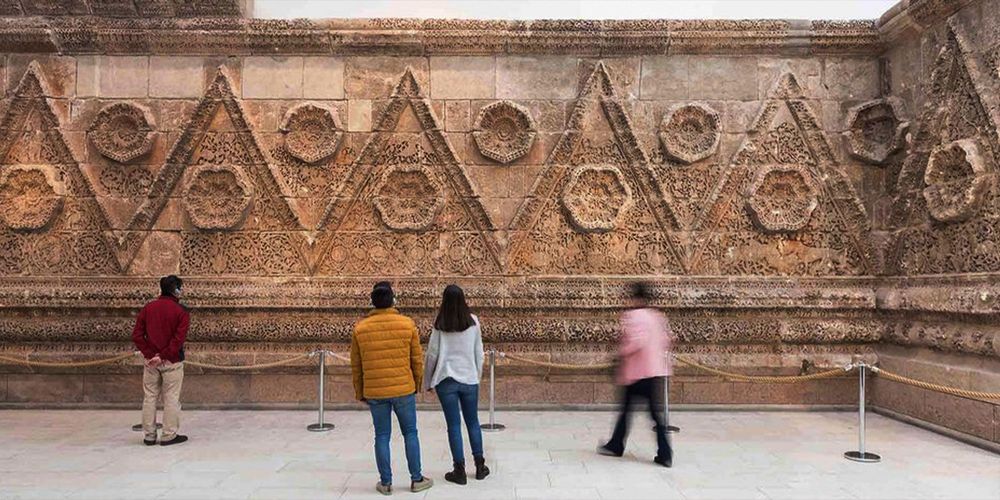 Beneficiaries
3,417,000 visitors
Targeting Range
Berlin, Germany
In pursuit of enhancing cultural communication through art and culture, we have continued to work and provided the necessary support to complete the project to renovate the Museum of Islamic Art at the Pergamon Museum in Berlin. Thus, we are looking forward to a qualitative and developmental step regarding the methods of presentation methods and presentation content in the Museum of Islamic Art.
The project seeks to support the refurbishment and expansion of the Museum of Islamic Art inside the Pergamon Museum Berlin as well as the development of public awareness and education programs through school education programs and the training of refugees as tour guides at the museum. The museum is the only of its kind in Germany, the oldest and with about 100,000 artifacts the largest in in Europe. The Museum is located on the Museum Island (UNESCO World Heritage Site) where it attracts about one million visitors a year.
With its education projects in schools, social organizations the Islamic Art Museum takes a leading role on culture education on Art and Culture of Islamic societies and mutual understanding. Young people and adults will understand the legacy of the Islamic World as part of their cultural identity.
Upgrading the current permanent exhibition of the Museum of Islamic art until is closure in 2022 and upgrading the future permanent exhibition of the Museum of Islamic Art opening in 2026.
Creating a world–class exhibition that leaves a long-lasting impression on its visitors.
Developing a visitor-friendly environment. We particularly seek to develop a family-friendly exhibition, which enables different generations to discover the galleries together.
Establishing a community hall as interactive gallery: a space to react to questions of the visitors.
Presenting a high-class collection in best way possible in order to do justice to the artistic merits of Muslim societies.
Expanding the geographical and historical limits of the present collection.
Enriching the visitors experience through media.
Public engagement with Islamic art and culture through public education in schools and other social forums by recruiting refugees as guides.
Supporting cultural participation and supporting empowerment of Arab newcomers.
2021 Accomplishments
1- New Museum 2026: Finalized the design plans and object lists of all our 24 rooms:
3000 sqm of exhibition space
1100 objects
62 media applications
Graphics, special labels, unique inclusive and inter-generative family offers are located and set in an overall design of showcases and walls with special color schemes, materials and lightening.
2- Generating added value 2026: After visiting the center, German Ministries (Interior, Finance and culture) decided to invest € 17m to scale up the innovative plans.
3- Islamic-art.com (Art for All Platform): A completely new online presentation of the museum's various projects and activities were developed in English, Arabic and German with:
a storytelling tool
e-learning, teachers kit
360°-experiences
Music and Architecture
4- Multaka is back on track after Covid:
Offered 154 tours.
Reached out to more than 600 participants.
5- Outreach:
31 workshops done with 500 beneficiaries.
The Museum Facebook total reach in 2021 was 1.6m.