Alwaleed Philanthropies Launches the First Initiative of Its Kind to Qualify Saudi Female Lawyers Specializing in Data and Artificial Intelligence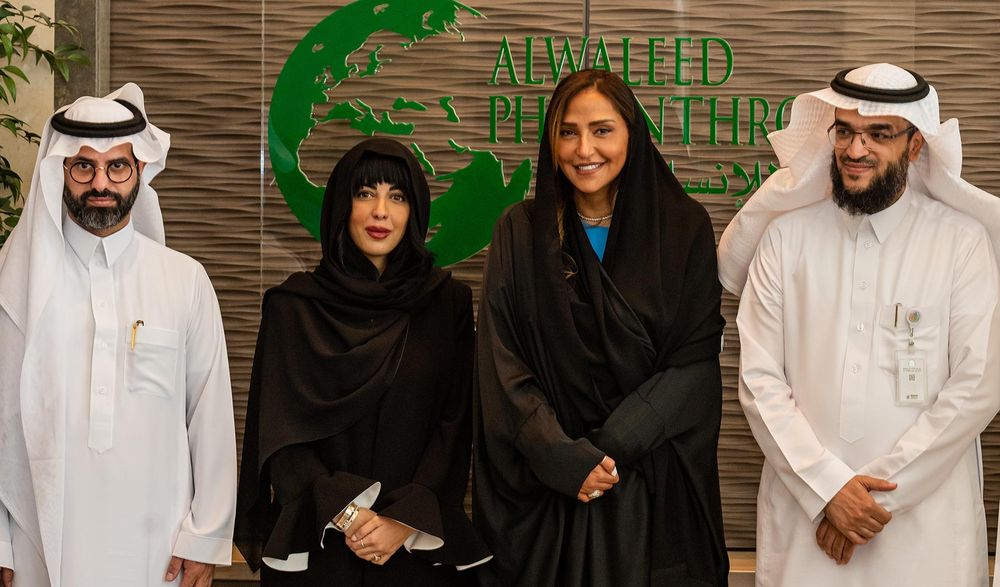 In line with Alwaleed Philanthropies vision, chaired by His Royal Highness Prince Alwaleed bin Talal Al Saud, in the field of legal empowerment of women, and to complement the Kingdom's vision 2030 in the development of the economy and digital transformation, a memorandum of cooperation has been signed with the Saudi Data and Artificial Intelligence Authority (SDAIA) to build a joint training program for training female lawyers in the field of data, artificial intelligence and technologies which help launching the first batch in Saudi female lawyers specializing in data.
In continuation of Waeya initiative represented by the lawyer Faisal Al-Tayea's law firm, the launch of the seventh phase in training and empowering lawyers was signed, with an aim to legally empower Saudi women, promote legal awareness, provide consultations, adopt cases, represent women before courts and competent authorities, and training male and female lawyers.
It should be noted that, the two agreements aim at supporting women's empowerment in the Kingdom, to address all the challenges faced by Saudi women in economic and social development, by launching a comprehensive program which aims at raising awareness and digital knowledge and qualifying highly qualified national cadres to push up the digital transformation process, in addition to empower trainees in the field of personal data protection in accordance with the best international practices and the related professional licenses.
The two agreements were signed in the presence of Her Royal Highness Princess Lamia bint Majed Al Saud, Secretary General of Alwaleed Philanthropies, Eng. Najla Al-Jeaid, Executive Director of Local Initiatives, Eng. Saad Mohammed Al-Qarni, CEO of SDAYA Academy, and Mr. Faisal Al-Tayea, General Manager of Faisal Al-Tayea law firm.
For four decades, Alwaleed Philanthropies has supported and spent more than 4.4 billion dollars on social welfare and initiated more than 1000 projects in over +189 countries, managed by 10 Saudi female members, reaching more than 1 billion beneficiaries around the world, regardless of gender, race, or religion. Alwaleed Philanthropies collaborates with a range of philanthropic, governmental, and nongovernmental to combat poverty, empower women and youth, develop communities, provide disaster relief, and create cultural understanding through education. It seeks to build bridges for a more compassionate, tolerant, and accepting world