Prince Alwaleed Receives Belgian Ambassador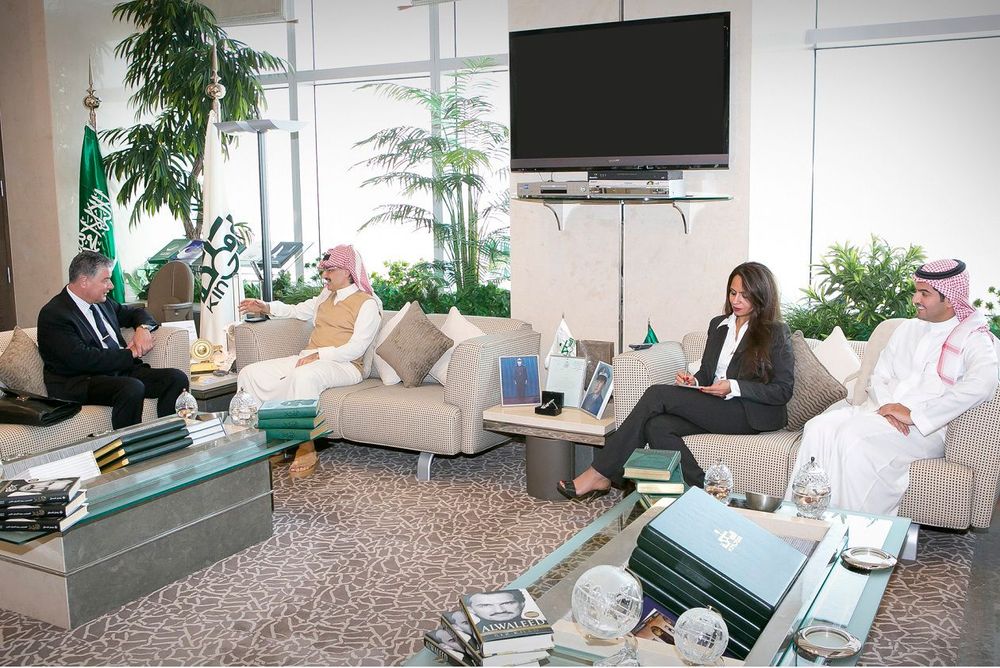 HRH Prince Alwaleed Bin Talal Bin Abdulaziz Alsaud, Chairman of Alwaleed Philanthropies "Global", received HE Mr. Marc Vinck, Belgian Ambassador to Saudi Arabia. The meeting was also attended by Dr. Nahla Nasser Alanbar, Private Executive Assistant to HRH the Chairman and Mr. Fahad Bin Saad Bin Nafel, Executive Assistant to HRH the Chairman.
The meeting began as the Ambassador thanked Prince Alwaleed for giving him the opportunity to meet him. During the meeting the two discussed social and philanthropic issues. Furthermore, the Ambassador conveyed a message to Prince Alwaleed from HRH Princess Astrid of Belgium daughter of HM King Albert II of Belgium, thanking Prince Alwaleed for his support through Alwaleed Philanthropies "Global" to the European Organization for Research and Treatment of Cancer (EORTC) Charitable Trust by contributing $500,000.
In 1976, the EORTC Foundation was established by Royal Decree under the laws of the Kingdom of Belgium as an international association under Belgian Law with the specific aim of raising funds for the activities of the EORTC, to support the structure of the organization, and to support independent academic research projects. The aims of the EORTC are to develop, conduct, coordinate, and stimulate translational and clinical research in Europe to improve the management of cancer and related problems by increasing survival and also patients' quality of life.
In 2009, Prince Alwaleed received and hosted a dinner in honor of HRH Prince Philippe, Crown Prince of Belgium and an accompanying delegation. The occasion was also attended by H.E Alaudeen Alaskary, Chief of Protocol for the Saudi Ministry of Foreign Affairs and a delegation from Kingdom Holding Company (KHC) that is chaired by Prince Alwaleed, Alwaleed Philanthropies "Global" and HRH Prince Alwaleed's Private Office.
In the same year, Prince Alwaleed received HRH Princess Astrid of Belgium at his office and hosted a luncheon in honor of the Princess at Kingdom Tower.