Alwaleed Philanthropies "Global"' Tweet for Heat Campaign Wins 3 Awards at 2016 Dubai Lynx Festival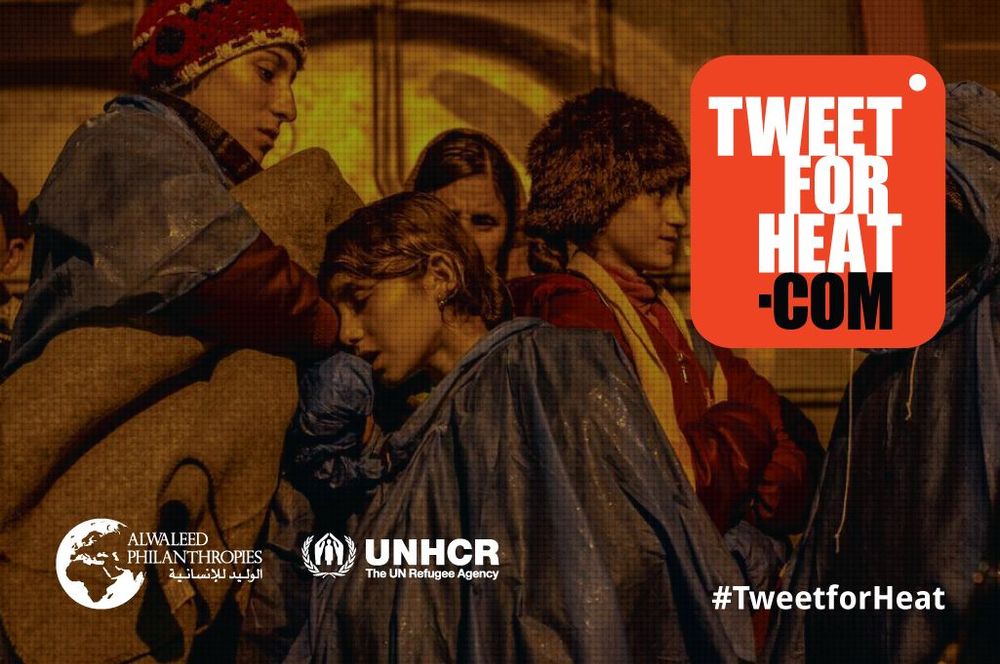 Alwaleed Philanthropies "Global" (AP), chaired by HRH Prince Alwaleed Bin Talal Bin Abdulaziz Alsaud, wins three awards for the "Tweet for Heat" campaign in partnership with The United Nations High Commissioner for Refugees (UNHCR) at the Dubai Lynx International Festival for Creativity. Through AP's commitment to supporting youth and empowering women, Bold Advertising Agency run by Saudi entrepreneurs gets awarded one bronze award in the Media category, and two bronze awards in the Interactivity category for the Tweet for Heat campaign. The campaign is a call for global action to protect refugees against harsh winter weather conditions.
The Dubai Lynx Awards honors and celebrates the Middle East and North Africa (MENA) region's best work in creative advertising. An international jury adjudicated the work during the festival and the winners had been announced at an awards ceremony in Dubai. Bold Advertising Agency was the only Saudi independent advertising agency to be shortlisted in this year's festival.
Alwaleed Philanthropies "Global" and the UNHCR as their strategic partner launched the Tweet for Heat campaign. Heat-monitoring devices were placed in refugee tents across refugee-camps in different countries. The devices automatically tweet personal messages from the refugees along with the temperature in the tent, three times a day. The messages then appears on Twitter at #tweetforheat and on the www.tweetforheat.com website. Through the website, users can donate to save lives and see the life-saving effect of the donations, retweet refugees' messages to spread more awareness, view the temperatures in each of the refugee camps in different countries, and witness the stories of the refugees' daily lives.
The campaign also aims to reinforce Alwaleed Philanthropies "Global"' continued commitment to saving the lives of war victims. Within less than a month, viewer tweets increased to more than 38,000 interaction. Simultaneously, overall donations reached $633,000 and 5,275 Syrian refugee families had been supplied with winter necessities that saved their lives.
Abeer Alessa, Bold Advertising Agency CEO, commented, "This is an exciting start for our work, and we are happy to have achieved 3 awards and 6 shortlists. When working with clients, we take pride in our modern attitude whilst embracing the country's values & traditions. Alwaleed Philanthropies "Global" believed in us as young entrepreneurs in a country that is considerably at its infancy in the rapidly growing advertising industry."
For over 35 years, Alwaleed Philanthropies "Global" support and initiate projects in 120 countries regardless of gender, race, or religion. We collaborate with a range of philanthropic, government, and educational organizations to combat poverty, empower women and youth, develop communities, provide disaster relief and create cultural understanding through education. Together, we can build bridges for a more compassionate, tolerant, and accepting world.