Alwaleed Philanthropies Sponsored the Annual Student Graduation Event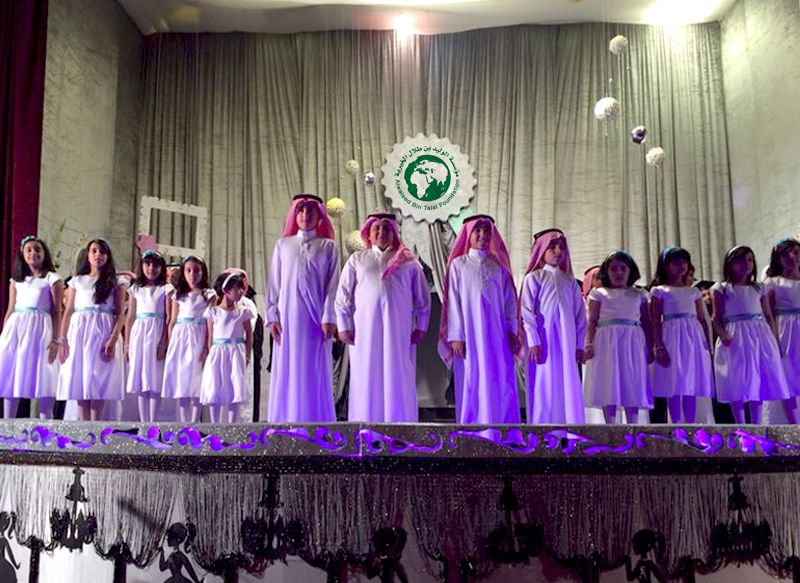 Alwaleed Philanthropies, chaired by HRH Prince Alwaleed Bin Talal Bin Abdulaziz AlSaud, the official supporter and strategic partner to Joud Charitable Women's Society in Dammam, honored outstanding students and their families at a charity event on Thursday, 24th April 2014. Alwaleed Philanthropies advocates education as the most effective means of advancing local communities thus setting it as one of the main goals of Hayat Initiative. The aim of the annual event is to recognize the achievements of the outstanding students and their families.
This year, 400 students were recognized and 216 adult female students graduated from the literacy program with outstanding excellence. The program provides an array of support services to the outstanding students to ensure continuity of excellence and constant growth in the number of high potentials within a given family. Analysis and monitoring of the sustainable impact of this program over the past years showed clear positive outcomes in improving the quality of life for the addressed families thus achieving the program's main goal.
The program was launched in 2001 as "Honoring Outstanding Orphan Students" including 62 outstanding students from both genders at elementary, middle and high school level. In 2007, the program was expanded to include children of families sponsored by Joud Society and transforming into an annual festival for high potentials and outstanding achievers from the Society's beneficiaries. The program is continuously updated and developed in order to maintain the growth in the number of outstanding students. Furthermore, the annual ceremony preparation includes a large number of volunteers from Joud Society's beneficiaries who work closely with the society and receive support for their different initiatives. Alwaleed Philanthropies was represented by Ms. Nora Al-Malki, Executive Manager of Development projects who gave the opening speech followed by Ms. Alanoud Al-Mohammadi, Projects Executive Manager. Joud Society was represented by Ms. Aljohara Al-Mangour, President of the Society.
Alwaleed Philanthropies is involved in a wide spectrum of humanitarian and philanthropic activities in more than 90 countries. Their focus areas are established around strategic initiatives, ranging from Disaster Relief and Community Development, to Women and Youth Empowerment, as well as Promoting Intercultural Understanding.